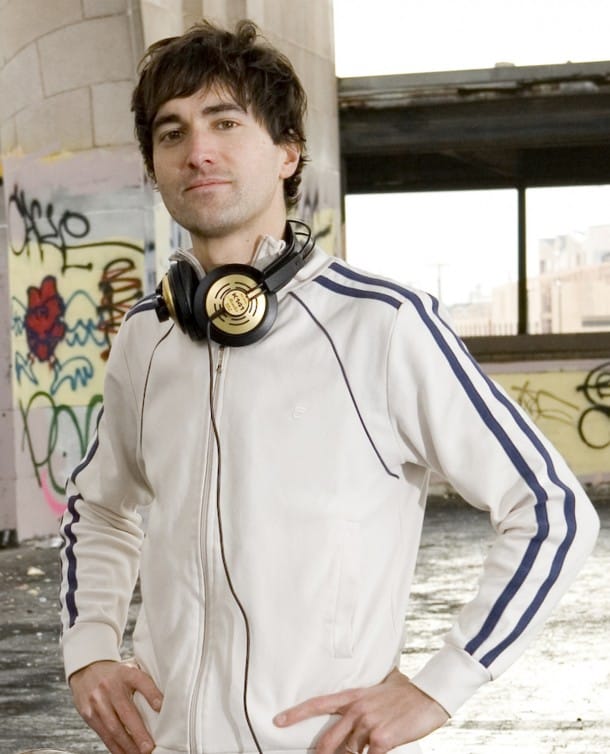 The San Francisco Symphony centennial continues to be a nonstop festival, bringing in everyone from Pinchas Zuckerman to Yuja Wang, Paul Simon to Tony Bennett. Nestled in this magical year's programming lies the American Mavericks series. Dubbed "New Music for a New Century," the series reclaims the word "maverick" and focuses entirely upon 20th century composers.
Thursday's American Mavericks concert was spectacularly San Franciscan. Where else but Davies Symphony Hall can you find Michael Tilson Thomas, Donato Cabrera, John Adams, Mason Bates, Emanuel Ax, Paul Jacobs, the St. Laurence String Quartet, the SF Symphony, and Symphony Orchestra sharing a program of Bates, Adams, Feldman, and Varèse? At various points, the number of musicians on stage easily topped 140.
Thursday's American Mavericks concert was spectacularly San Franciscan.
The concert opened with Bate's Mass Transmission (2011). Unlike much new music, this piece focused on being beautiful. Conducted by Donato Cabrera, it brought together Mason Bates (who remained huddled upstage over a MacBook Pro), Paul Jacobs on organ, and the SF Symphony Chorus. Mass Transmission opened with the sound of a radio searching channels, and static emanating from scratchy '78s until the chorus seemingly rose up out of nowhere, with the words "like a dream." This dreamlike quality pervaded the piece even when the chorus swelled to an almost unbearable crescendo before it disappeared, morphing into organ with a tonal shift so subtle it defied imagination. This building  of intensity, followed by diversion into something else repeated itself several times, each time imaginatively dissipating into the sounds of gamelan, carillon, or something else.
Bates' composition was followed by John Adams' Absolute Jest (2010). Program notes made this piece sound tediously academic, built as it is on various Beethoven string quartet scherzos. Fortunately, nothing could be further from the truth.  The music Adams spun around these musical thoughts sounded much like the clutter in my own mind when confronting difficult pieces at the piano. In his book "Why Classical Music Still Matters," Lawrence Kramer writes "so there I am at the keyboard, knowing that the music I'm looking at is far too hard for me. The fact that I cannot effortlessly meeting the demands of this music enhances my awareness of what those demands are, of how the piece is put together, where it's going, the logic behind it all, the actions my hands must execute…"  Kramer's observations struck home – as it probably does for every neophyte musician. Absolute Jest seemed so much to echo that chatter surrounding the Beethoven snippets that is seemed refreshingly organic and altogether non-academic.
more San Francisco ARTS & CULTURE:
A Morton Feldman piece entitled Piano and Orchestra (1975) followed. Speaking from the stage, MTT noted that Feldman was trying to replicate moving through time the same way an artist moves through the space of a canvas. Alternating piano with orchestral color in a carefully measured time space, it moved quietly, navigating the distance between a thought introduced by Emanuel Ax on piano and the orchestral response. Although meditative, contemplative, and refreshingly quiet, the 21-minute piece grew tedious after the first 15 minutes.
The gem of the evening was Varèse's Amèriques (1927). The intensity and discombobulation of Amèriques paralleled Stravinsky's Rites of Spring, inducing a listener response not unlike that experienced when the SFS performed that piece two years ago. One can only wonder why Amèriques was not met with the same musical riot that Rites of Spring triggered. Like a roller coaster, this intensely chaotic piece holds the listener in its grasp. The only predictable moment in the piece came roughly six or seven minutes before the end when one became very conscious of the increased space between notes and instinctively knew how that space would be resolved. With tantalizingly slowness, the piece built, in volume and complexity until it drove home with a singular unity that must have deafened the first rows.
This centennial year has been celebrating historical moments for the SF Symphony. With concerts such as this one, it is also making new ones.
American Mavericks

4 out of 5 stars (Smashing)

San Francisco Symphony

Conductors: Michael Tilson Thomas, Donato Cabrera
Organ: Paul Jacobs
Electronica: Mason Bates
Piano: Emanuel Ax
St. Lawrence String Quartet