This spring – for 20 performances only – legendary performer Mikhail Baryshnikov takes the Berkeley Rep stage with Anna Sinyakina and a talented ensemble assembled by visionary director Dmitry Krymov.
Based on a story by Nobel Prize-winner Ivan Bunin, In Paris is a new play set in the 1930s, which mixes movement with a romantic story and spectacular design. This rare international collaboration – told in French and Russian with English supertitles – unites renowned artists born in Russia for a vivid visual experience. Visit the city of light and love with Berkeley Rep, Baryshnikov, and the Dmitry Krymov Laboratory.
In Paris plays a limited engagement of less than three weeks: the run begins on April 25, and the show must close May 13. Presented in the Roda Theatre, this exciting new play features set and costume design by Maria Tregubova and original music by Dmitry Volkov. The cast includes Baryshnikov and Sinyakina alongside Maxim Maminov, Maria Gulik, Dmitry Volkov, and Polina Butko with Ossi Makkonen and Lasse Lindberg. The production also showcases the work of Damir Ismagilov (lighting designer), Andrey Shchukin (movement coach), Alexei Ratmansky (choreographer), and Tei Blow (audio and video designer).
more ARTS&CULTURE

TheatreWorks one step closer to securing full-time Palo Alto home

San Francisco: Magician Christian Cagigal returns with show "that he can't talk about"
In Paris is a production of the Baryshnikov Arts Center, Dmitry Krymov Laboratory, and the AG Foundation in association with the Korjaamo Culture Factory of Helsinki, Finland.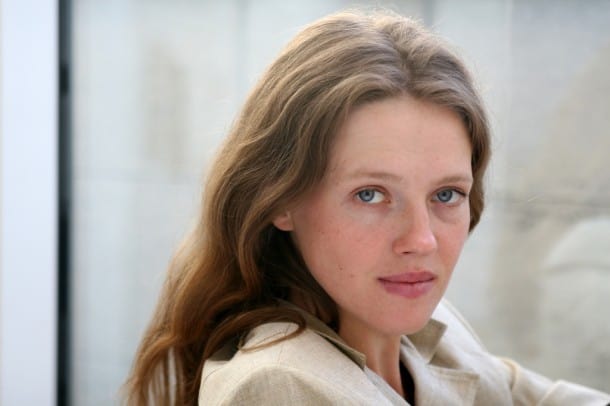 "We are delighted to welcome Mikhail Baryshnikov and this enormously talented company to the Bay Area," says Tony Taccone, artistic director of Berkeley Rep. "It's an honor to host a performer who has continuously sought to challenge himself by creating sophisticated and difficult work. It is simply thrilling to see an artist of his caliber in fierce pursuit of complicated truths, and we look forward to sharing that experience with our audience."