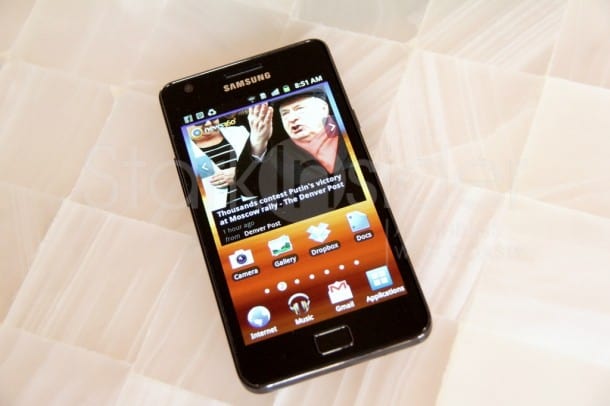 Androids of earth, your patience will surely be rewarded. In time.
Ice Cream Sandwich (aka lovable, slick Android 4.0 we've all admired on the Nexus) is finally rolling out to Samsung Galaxy S II users.
But, before you get too giddy, let it be known Samsung has not provided rollout dates for the US and Canada. For now, overseas is getting the love, with countries including Poland, Hungary, and Sweden. And, from what we're told, also Korea today.
#ICS for #GALAXYSII will be available today in Europe including Poland, Hungary, Sweden, & Korea, & gradually roll out to other markets.

— Samsung Mobile (@SamsungMobile) March 13, 2012
Next Samsung devices to receive ICS: Galaxy Note, Galaxy S II LTE, Galaxy R, Galaxy Tab 7.0 Plus, 7.7, 8.9, 8.9 LTE and 10.1. From what I can tell the original Tab 7 is excluded from the party (head to your neared root/rom site kids).
There is light at the end of the tunnel, for us North American users who have long awaited the update. The S II is one of the best smartphones on the market (even rivaling the new Nexus for performance… at least in some of our tests) and the updated OS should breath fresh life, even extending its usefulness for a year or more to come.
So, how do you tell if your Samsung Galaxy S II an ICS update awaiting. Do this, and do it often:
1. Click "Settings."
2. Choose "Software update" at top.
3. Then "Check for update".
4. Cross your fingers…
Note: as far as I can tell you will need a SIM card in place for the update process to work.
Good luck, and tune back real soon for an ICS hands-on, review on the S II.