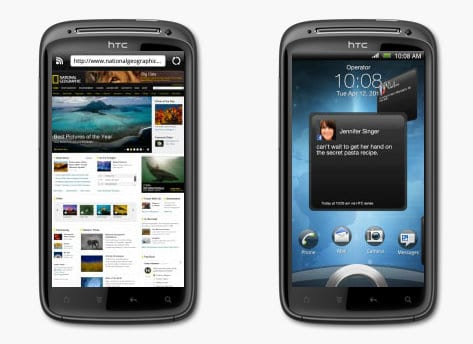 The slow roll-out of Android 4.0, aka Ice Cream Sandwich, continues. Thankfully, if you own one of these 16 HTC Android tablets and smartphones — including the Rezound, Sensation, EVO — you too will (finally) be able to join an exclusive club that currently counts just one member: the developer flagship Galaxy Nexus. For the complete list of HTC devices, see below.
Now, the bad news.
We still don't know the dates. (now would be a good time to take your favorite sedative)
In a blog post HTC writes "we're in the early stages of rolling out Android 4.0 for the HTC Sensation and HTC Sensation XE and upgrades will be more widely available in the next few weeks."
HTC users, don't fret too much. You're not alone. Motorola and Samsung (Galaxy S II anyone?) owners are also at wit's end in the apparently never-ending wait for Google's latest and greatest.
Meantime, if you're a hardcore Android, you're already totally into the root and rom scene.
Note for Velocity 4G owners in Australia: HTC  started rolling out Android 4.0 FOTA updates yesterday.
HTC devices confirmed for Ice Cream Sandwich upgrade:

DROID Incredible 2 by HTC
HTC Amaze 4G
HTC Desire S
HTC Desire HD
HTC EVO 3D
HTC EVO Design 4G
HTC Incredible S
HTC Sensation
HTC Sensation XL
HTC Sensation 4G
HTC Sensation XE
HTC Raider
HTC Rezound
HTC Rhyme
HTC Thunderbolt
HTC Vivid