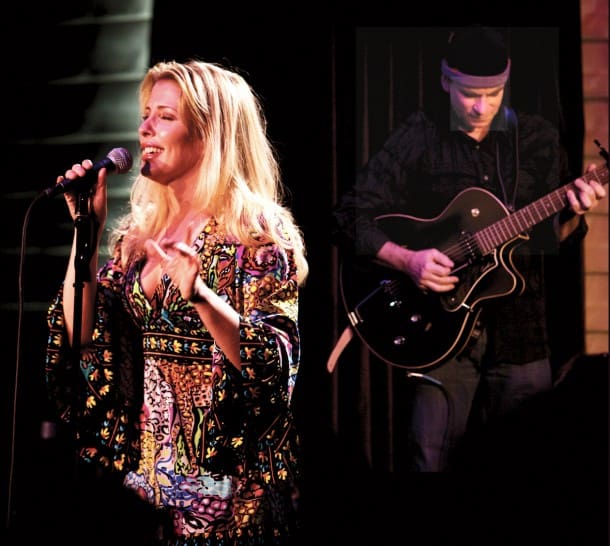 Vocalist Sony Holland will pay a return visit to San Francisco to perform in one of her favorite spots, Café Divine in North Beach. She will be accompanied by her guitarist/husband Jerry Holland.
Holland, who often plays with larger ensembles in pricier venues explains her Divine connection. "The owner (David Wright) used to play drums for the Flaming Groovies so he treats musicians very well," Sony says. "It's also a friendly environment where I can talk freely with fans who come out for the show."
more San Francisco Arts & Culture
Expect a scene at the Washington Square bistro.
"It's a party atmosphere when we play at Divine," Sony adds. "I've been working hard on my music in L.A. and it's fun to go back to play for the people who have supported me since my days busking at Fisherman's Wharf. With the duo we play a mix of swing, blues, folk and originals."
LISTEN NOW: Over the Rainbow by The Sony Holland Duo Over the Rainbow by The Sony Holland Duo
Café Divine, a supporter of the arts, is home to the "Old Spaghetti Factory Mural."
Painted by Kaffe Fassett around 1960, it depicts many of the denizens of North Beach during the Beat Generation: local poets, painters, bartenders, Flamenco dancers, cooks and customers of the Old Spaghetti Factory, one of San Francisco's original coffee houses and an early haven for Gays and Straights. It is on loan from Sandra and Mal Sharpe, who with William Farley produced the public television documentary, "The Old Spaghetti Factory", one of the best short films made about North Beach in the 1960's.
The Sony Holland Duo @ Café Divine

Friday, February 17 (7 – 9pm) & Saturday, February 18 (7 – 9pm)

Café Divine, 1600 Stockton Street, San Francisco, CA
No Cover