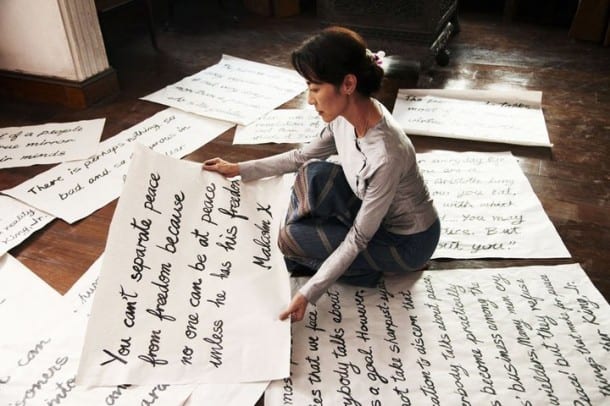 Follow Team Stark on Twitter and Facebook for all the latest Cinequest Film Festival news, reviews, photos and videos.
Cinequest rolled out the red carpet for a classy media launch party last night in San Jose. Now in its 22nd year, the festival is often regarded as the place to discover the "future of film." I consider it one of the city's cultural jewels. According to co-founder Halfden Hussey this year it should draw almost 100,000 people to downtown – amazing that the event continues to grow year over year, even, as was pointed out last night, during economic downturns. No doubt films help us escape, keep our minds active, open us up to new ideas, perspectives.
It's been a wild few months for film across the San Francisco Bay Area. We experienced the inaugural Napa Valley Film Festival, and before that the classic and influential Mill Valley Film Festival. And we're just coming off of the daddy of them all, Robert Redford's Sundance. But what I like about CQ is that it marries the innovative roots of its home base — Silicon Valley — when it comes to filmmaking technique with an eye towards discovering next year's great talent. Case in point: Apple co-founder and board member Steve Wozniak figures prominently in the festival's direction and belief in taking risk; and first time feature directors such as Mihn Duc Nguyen (Touch) and Aaron Houston (Sunflower Hour) are featured at this year's 13-day festival (opens Feb. 28).
Team Stark was on hand for the update, and to get an early peak into what's in store. Here's what you need to know.
Star power to spare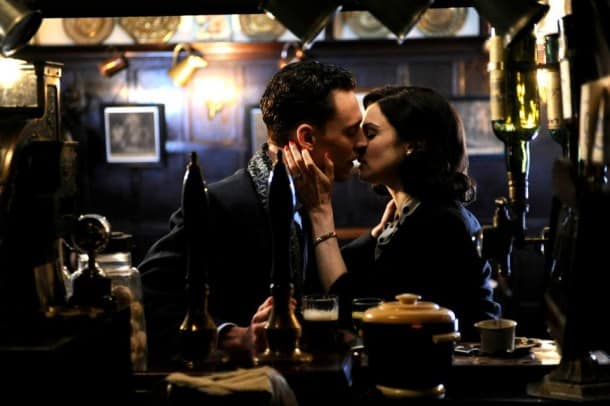 CQ continues to draw top tier talent. Kevin Spacey, Kevin Pollack, Michael Keaton, Danny Glover, Bethany Hamilton, John Turturro, Spike Lee, Alec Baldwin, and Ben Kinsley are among those that have attended in the past. Scheduled to appear this year: Luc Besson and Michelle Yeoh for opening night film The Lady, Terence Davies for closing night film The Deep Blue Sea. A-listers appearing in films include Adrien Brody (Detachment), Rachel Weisz (The Deep Blue Sea), among several others.
WATCH: Cinequest Film Festival Media Launch Party
Passionate filmmakers and films
Over 180 features, docs, shorts will screen at CQ. Associate director of programming Mike Rabehl told me that he was "extremely pleased" with the quality and diversity. I tried in vain to get him to pick favorites, and of course that's an impossible question for the guy who leads the selection committee to answer. He just smiled and shook his head, "I can't do that!" These are all his and the CQ team's babies.
Spotlight films include: Luc Besson's THE LADY starring Michelle Yeoh, THE DEEP BLUE SEA by auteur Terence Davies, THE BULLY PROJECT starring Adrien Brody, DETACHMENT with Lucy Liu, and FOUR LOVERS, THE GOOD DOCTOR, LET THE BULLETS FLY, LIFE HAPPENS, and THE MOVEMENT.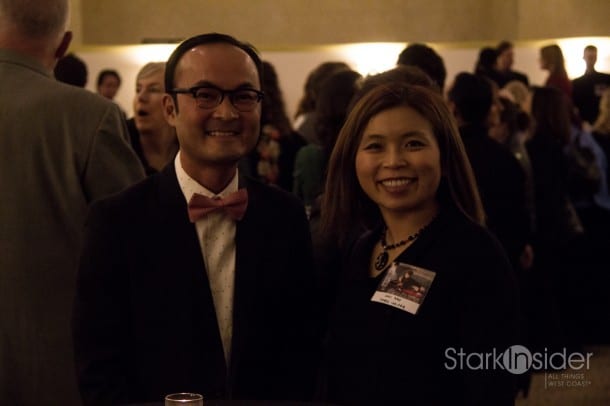 Venues
Once again, this year's festival will feature venues clustered within comfortable walking distance across downtown San Jose including the gorgeous California Theatre, the home to Opera San Jose. Also Camera 12 Cinemas, SJ Rep Theatre, and San Jose State University will host screenings.
New: Foodies Unite!
One significant addition this year that we're huge fans of: Gourmet Food. In keeping with the increasing popularity of the San Francisco Bay Area – including Silicon Valley – as a world-class dining destination, it was smart to include a strong foodie element. Chefs Michael Mina (who is partners with Andre Agassi in a management company with over 15 restaurants) and Michael Miller (Silicon Valley Capital Club) will make appearances and are sure to satiate film-goers appetites in style.
In addition, on "Encore Day," the bonus day when all award winners receive additional screenings, Gourmet Trucks – the latest craze to sweep the region – will hit downtown San Jose (this is open to the general public).
We love this new component. After all, who doesn't appreciate gourmet food and fine wine with their independent film experiences?
As in years past, a different restaurant will host "VIP Soirees" from 5pm-7pm each day, followed by after parties that run from 9:30pm to "whenever." All the favorites are here including Palm Bar, Gordon Biersch, Loft Bar & Bistro, Eulipia, Tanq (hot!), Pagoda, the Fairmont, among others.
CINEQUEST FILM FESTIVAL 22 – PREMIERES

WORLD PREMIERES

And Winter Slow
The Atheist
Bel Borba is Here (Bel Borba Aqui)
Cheap Fun
Code 2600
Cushing's Syndrome
Dave
Delusions of Grandeur
The Debt Collector
Do Over
Ethan
Five Hours South
Forgetting the Girl
The Ghastly Love of Johnny X
The Harsh Light of Day
Hatch
Heatwave
Jason Becker: Not Dead Yet
La Camera Passe-Partout: A Documentary Legacy
Mixed Kebab
Money and Medicine
Must Come Down
Nani
The Other Side
Overdue
Percival's Big Night
Portrait of a Zombie
The Relationship Doctrine of Don Blanquito
Rest Stop
Say Goodnight
Sick As a Dog
Sterling Hallard Bright Drake
Telly
Warrior Woman
Worth the Weight
NORTH AMERICAN PREMIERES

27
The Barefoot Humanity
Battle of the Queens
Close to Heaven
Heavy Girls
How I was Stolen by the Germans
The Hunting Season
In Search of a Donkey
The Last Guest
Meconium
The Other Family (La Otra Familia)
P.O.V. A Cursed Film
Stormland (Rokland)
Salt (Sal)
Theater Svoboda
A Trip
Twittamentary
Visible World
Young Souls
UNITED STATES PREMIERES

Beat Down
Identity Card
I'm Yours
Invisible Strings
Somewhere Else
Sunflower Hour
QUICK INFO – CINEQUEST 22

FESTIVAL DATES:
Tuesday, February 28 – Sunday, March 11, 2012

FESTIVAL VENUES:
California Theatre (345 South First St., San Jose)
Camera 12 Cinemas (201 South Second St., San Jose)
San Jose Rep Theatre (101 Paseo de San Antonio, San Jose)
San Jose State University Theatre (SJSUT) Hal Todd Theatre (E. San Fernando St. & 5th St.)

FOR SPECIAL HOTEL RATES:
Go to:
TICKETS: On Sale Wednesday, February 2, 2012
Tickets by Phone: 408-295-FEST (408-295-3378)
Tickets by Ordering Online:

Ticket Pricing:
Regular Screenings:
General Admission – $10
Silent Cinema Screenings – $10
Matinee – $7 (Mon-Fri) screenings before 5:00 pm.
Students- $5 (Valid student ID Required at Box Office)

SPECIAL EVENT TICKETS
Opening Night – February 28, 2012 $50
Screening and Party
Closing Night – March 10, 2012 $50
Awards, Screening and Party
Maverick Spirit Events $15 – $50
PHOTO GALLERY – CQ FILM FESTIVAL MEDIA LAUNCH PARTY