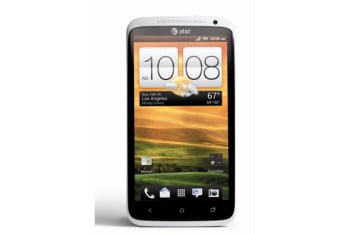 It's raining Androids here in Barcelona, but we're not complaining one Rioja. The theme so far at Mobile World Congress is most definitely Android. No surprise there, really. With Apple's iPhone 5 launch a ways off, Google and its cadre of vendors has a huge opportunity to steal away headlines early in 2012. And that's exactly what they're doing.  Thousands of articles are flooding Google News.
Highlights
As expected, the HTC One X is drawing the most attention. If there was one smartphone that could knock the Galaxy Nexus off its perch, this would be the one. In a word: wicked. There's the quad-core Tegra 3 processor. 4.7-inch Super LCD display (1280 x 720). 8MP camera. Android 4 Ice Cream Sandwich with HTC Sense 4. Bonus: Beats audio. On the downside, from what we understand so far the One X will only be available on AT&T, which for those Verizon Wireless fans looking to upgrade an older phone – Moto Droid, Bionic, X, etc. – could be a disappointment.
That mysterious new entrant Huawei unveiled the Ascend D Quad. Overall, it looks pretty solid, but nothing stands out. Our biggest gripe? They eschewed Qualcomm and NVIDIA (and Intel!) in favor of making their own chip. That sounds a tad risky to us…
Sony has been on an Android tear. Does that have anything to do with shedding the Ericsson moniker? They are sprinting like mad to gain favor with us Androids. Earlier at CES it was the solid Xperia S. Now they've dropped the Xperia P and U smartphones. Though they look snazzy and run ICS, we're not all that eager since they're both still dual-core. Boo hoo. Got to hand it to Sony, though, for designing phones that look different… thank you! Android could use a healthy dose of design finishing school. Down with boring, blocky, bland Androids!
Are we forever stuck with OG Droid?
The only problem so far here at MWC is the lack of US availability for the quad-cores. You'd think the world was now revolving around the EU now or something… what's up with that?!