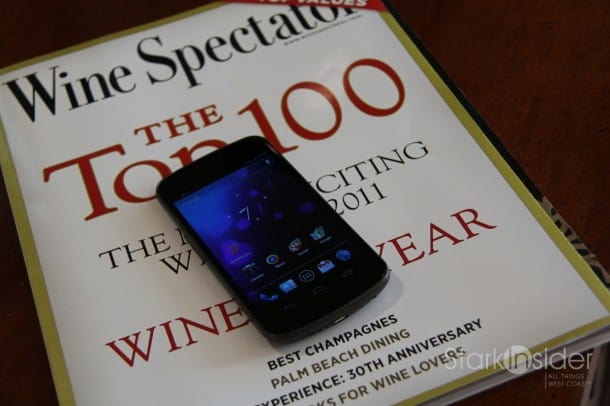 If you've held off upgrading to that new Android smartphone you've been lusting after now might be the time to finally make a move. The flagship Android that everyone has been talking about – raving about – has dropped dramatically in price.
After less than two months on the market you can now score a brand new Samsung Galaxy Nexus for only $99 (via Amazon Wireless). How low can you go? When it launched the Nexus cost three times that amount.
Nexus has a screen that many claim is "brilliant" and gets major props for its speed and performance. But likely best of all, and many reasons why the phone has been selling well, is that it ships with Ice Cream Sandwich. The new Android OS (version 4) is receiving generally positive feedback for not only simplifying the user experience, but also making the phone far more exciting to use.
Many proclaim ICS brings Android on par with iOS (though, we're not quite ready to go that far yet). Power users already love Android because of its power and flexibility. For instance, you can add "widgets" (Twitter, Facebook, News360, clocks, weather, etc.) to the desktop- something not possible with an iPhone.
Other stand out reasons to jump on the Nexus rocketship:
Nexus receives special update treatment from Google, and is typically the first to receive software updates
Batter is removable (tip: you can buy an extended one for cheap)
Soft keys! There are no capacitive buttons – Nexus is quiet and context aware thanks to ICS
That curved glass – No other current Android that we know of sports a similar design.
Some advice if you're interested in Nexus. Act fast. We've seen these Amazon deals come along before and they typically stock out within a matter of hours.
Note this is for NEW Verizon Wireless customers only. As far as we can tell, the price is still $259 for existing (individual) accounts.
Another quick tip: if you want long battery life, you may also want to consider the new Motorola RAZR Maxx for $199. It doesn't ship with ICS, but its large battery provides best-in-class juice. Just a thought!
[via: Amazon Wireless – Samsung Galaxy Nexus $99]