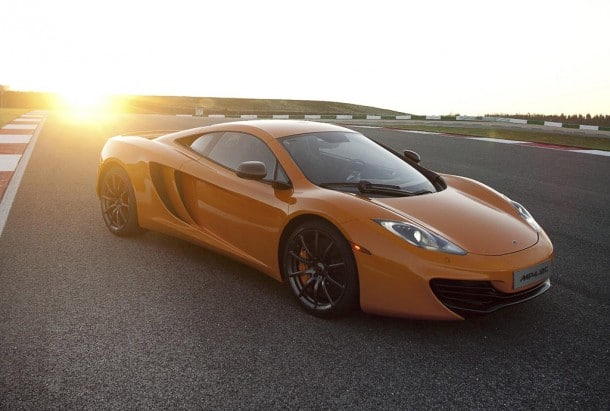 Jay Leno is a car guy through and through. In his show Jay Leno's Garage he opens up his amazing collection of cars – antiques, exotics, collectibles, bikes. The show, it should be noted, is like Top Gear, that is if you stripped out the cheeky humor, spectacular camerawork, and likably wonky Clarkson. Still for us auto aficionados this is must-watch (web) tv.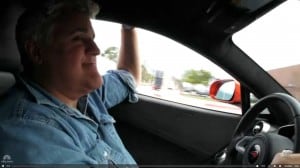 Most recently Leno added a McLaren MP4-12C as seen in this episode embedded below. There's a lot of fascinating things about this inside look at his burnt orange Brit supercar. I much prefer the McLaren's styling to that of the Acura NSX concept we recently saw in Detroit.
First, Leno really knows his stuff. He flew to England multiple times, even test drove an early mule around a race track before taking delivery years later. In just a week, he's already found time to put 1,000 miles on the car. Yes, this is one celebrity who has not jumped onto the Prius bandwagon; though the McLaren does get 18mpg combined – impressive by exotic car standards.
Second, he comes across laid back, and is really eager to share tid bits about his collection, and his general passion for his all-consuming hobby.
And… most interesting, though not really surprising, is that he has equipped his $230K+ MP4-12C with the most important accessory of all: a radar detector (legal in the state of California). Or, so I think. You can spot it towards the end of the video when he's revving the McLaren (his favorite auto manufacturer) on the streets of L.A. Hmmm…
WATCH: Jay Leno's Garage – McLaren MP4-12C