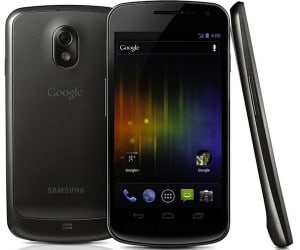 You can't blame Verizon this time. "Verizon delays the launch of the Galaxy Nexus" declared CNET. I'm all for piling on when justified, and am as confused and frustrated by the Nexus launch as the next guy, but it's hard for a company to delay something that has never been announced.
You can, however, still blame Verizon/Samsung/Google–the beloved Three Stooges when it comes to this bungled launch–for the bigger picture though.
There is no clear launch date. There is no clear price. There is no fair customer communication.
The rumor mill revved up big time this week with expected launch dates of Dec. 8 for Droid 4 and Dec. 9 for Nexus. That may still happen, but, according to CNET word of a delay is trickling in from Verizon stores.
If Android is trying to differentiate itself from Apple's iOS and the iPhone, this is probably not the ideal approach. Legions of us Android pioneers are coming off 2-year contract. I bought and OG Droid in November 2009, like a lot of you, and am anxious to get on with an upgrade. But this wait it monotonous. Meanwhile there's the–dare I mention it–iPhone 4S. Other Androids are decent, such as the HTC Rezound and Droid RAZR (upgrade dilemma), but it's the Galaxy Nexus, shipping with Ice Cream Sandwich, that is Android's coming out party.
You spin me right round, baby, right round
like a record baby, right round round round.
Instead of turning this upgrade cycle, the largest in Android's young history, into a smash hit end of year celebration for the market leading mobile OS, Google and its partners have left us somewhat out in the cold.
On top of it all, we get word that the Nexus, a technological marvel and flagship device, will not be able to run Google's nextgen payment system. Google Wallet. The feature is rumored to have been deactivated by Verizon, who coincidentally is working on a competitive system. Big Red denies this claim.
If us Android loyalists have learned anything in the past few months, it's this: living in the UK is a viable option for fans of open platform mobile operating systems, and flagship smartphones… that can actually be purchased at a store. Bloody good time, my friends.