Updated 12.29.2018 to include new recommendations.
When it comes to photography we're living through an unparalleled digital renaissance. There is so much amazing technology, and at prices that belie the capability it puts into our hands, that it–for lack of a better expression–boggles the mind. So how to choose your DSRL accessories?
I've been writing about DSLR since I bought a Canon EOS Rebel T2i and have not looked back.
EOS T2i: That camera changed everything for me.
I dumped a Vixia camcorder (no slouch) and exclusive rely on Canon DSLRs for photos and most notably videos here on Stark Insider.
Quick tip. If I had to do it again, and buy a bang-for-the-buck DSLR with gobs of power and features, without breaking the bank, I'd go for the Canon EOS Rebel T3i. It improves on the T2i, including a swing out LCD display that I really like, and still carries characteristic ease-of-use and reliability. I'm loving my EOS 60D (and now 70D and 80D), but the T3i and T2i use the same sensor, and can be had for a good deal.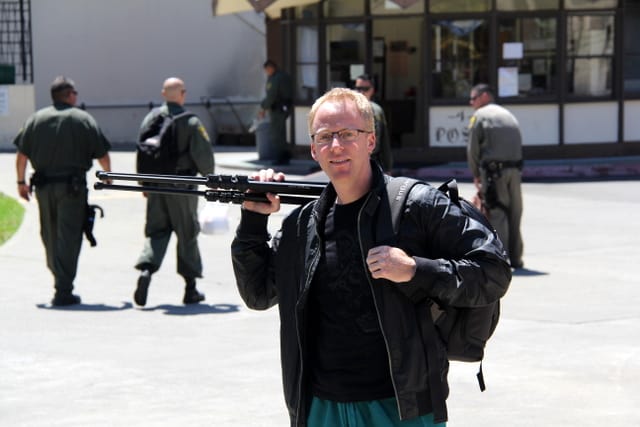 Over the years I've accumulated several add-ons, including microphones, batteries, tripods, lenses, and all sorts of doo-dahs. It can kind of sneak up on you! So I finally took some time to catalog some of my favorite accessories and decided to share them here.
I had one important rule for this list: I must own at least one of every single accessory mentioned, and believe it to be of the highest quality and/or value.
My top 10 list is Canon-centric, but many of these ideas will work for Nikon, Sony, Olympus and other makes. I tried to stay around $100-200, and mostly hit the mark; though I did include a few splurge ideas.
Top 10: Best DSLR Accessories for Aspiring Videographers
1. Rode Videomic Pro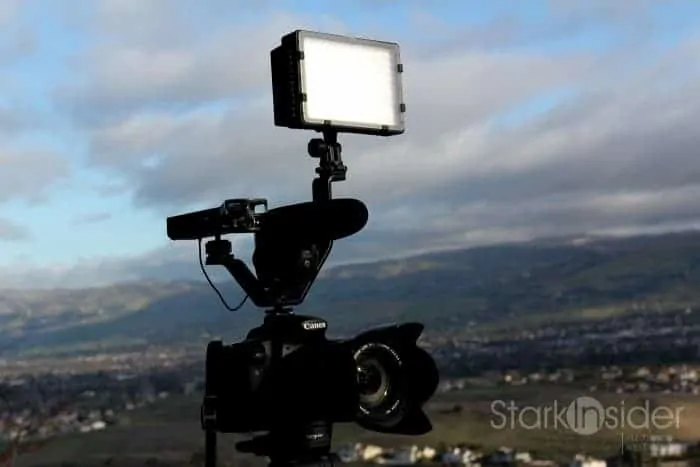 If you want to do video right, get this shotgun mic. It's hands down the best one out there for the price. Sound quality is impressive, it's small enough not to get in the way, and the battery goes for miles and miles and miles. It's on my 60D/70D about 95% of the time, and has never failed me once. See below for Stark Insider video shot with the Rode. Here's my Rode Videomic Pro review if you'd like to read more.
Clinton's Pick:
2. Canon 50mm Lens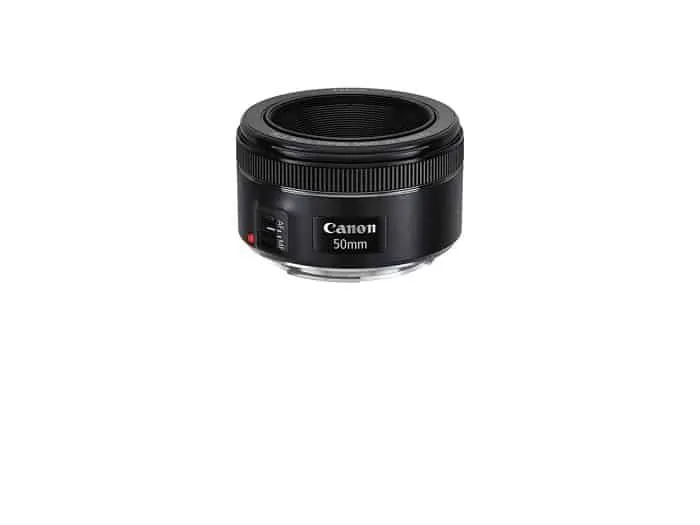 Ask any photographer for their favorite lenses, and this 50mm beauty will almost always make the top three. Excellent for portraits, and a superb pick for street photography, there's a reason why it's a perennial best seller for Canon. In low light situations I turn to the nifty fifty.
Clinton's Pick:
3. AmazonBasics Tripod with Bag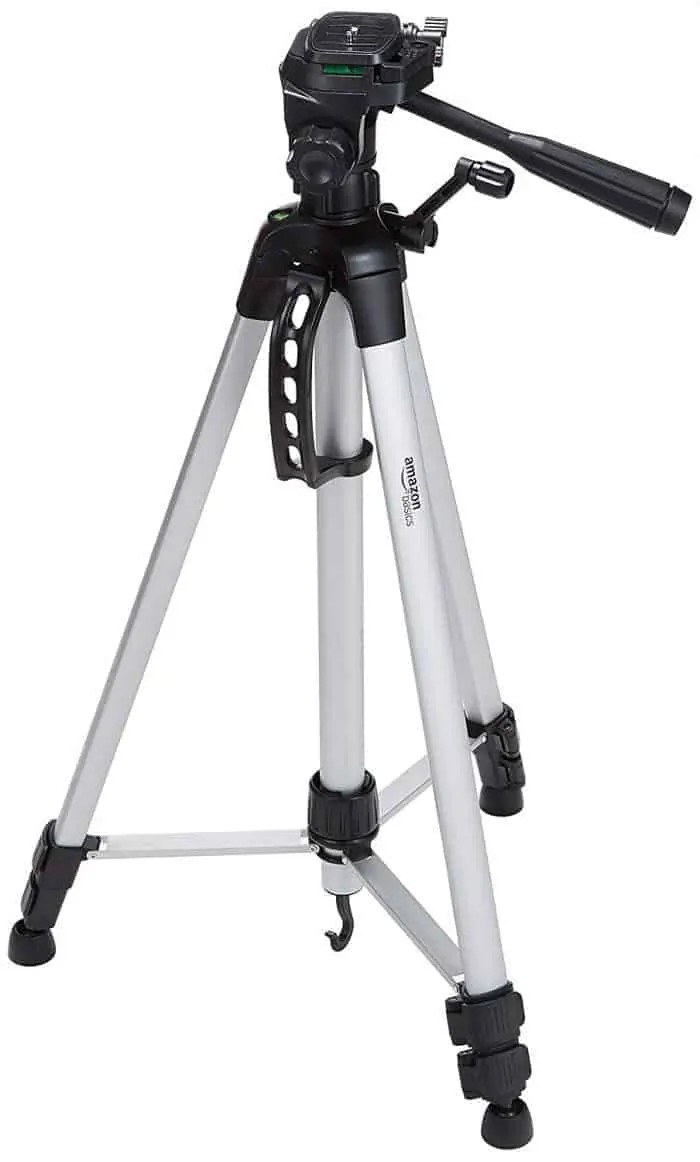 There are far more expensive tripods out there, with advanced features, but for me, this AmazonBasics tripod does the trick. I really like the lightweight design, which allows me to easily swing it over the shoulder or pack into a bag without much hassle. The built in levels and quick release plate are handy for shooting on the go.
Clinton's Pick:
4. Lens Filter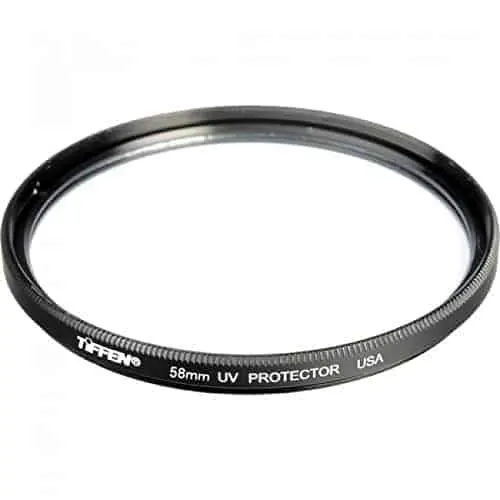 Okay, a slightly boring entry, but a must-have. Repeat after me: the first thing I will do after buying a new lens is protect it (see my potential disaster averted thanks to a cheap Rocketfish filter). The important thing to know is the size of the lens. Typical sizes are 58mm and 72mm, but there are many others too. I prefer filters without effects.
Clinton's Pick:
5. Batteries
Canon won't like this, but those cheapo aftermarket batteries work just fine. The T2i and T3i use the same battery, while the 60D uses a slightly larger, and higher capacity version, the same as those found in the Canon 5D. I carry at least three replacement batteries. That will easily give me a day of shooting, and some extra juice in case I want to shoot some video (which can drain batteries quickly).
Clinton's Picks:

For 60D:

Maximal Power DB CAN LP-E6 Rechargeable Replacement Li-Ion Battery

For T2i/T3i/T3:
6. Zoom H1n Field Recorder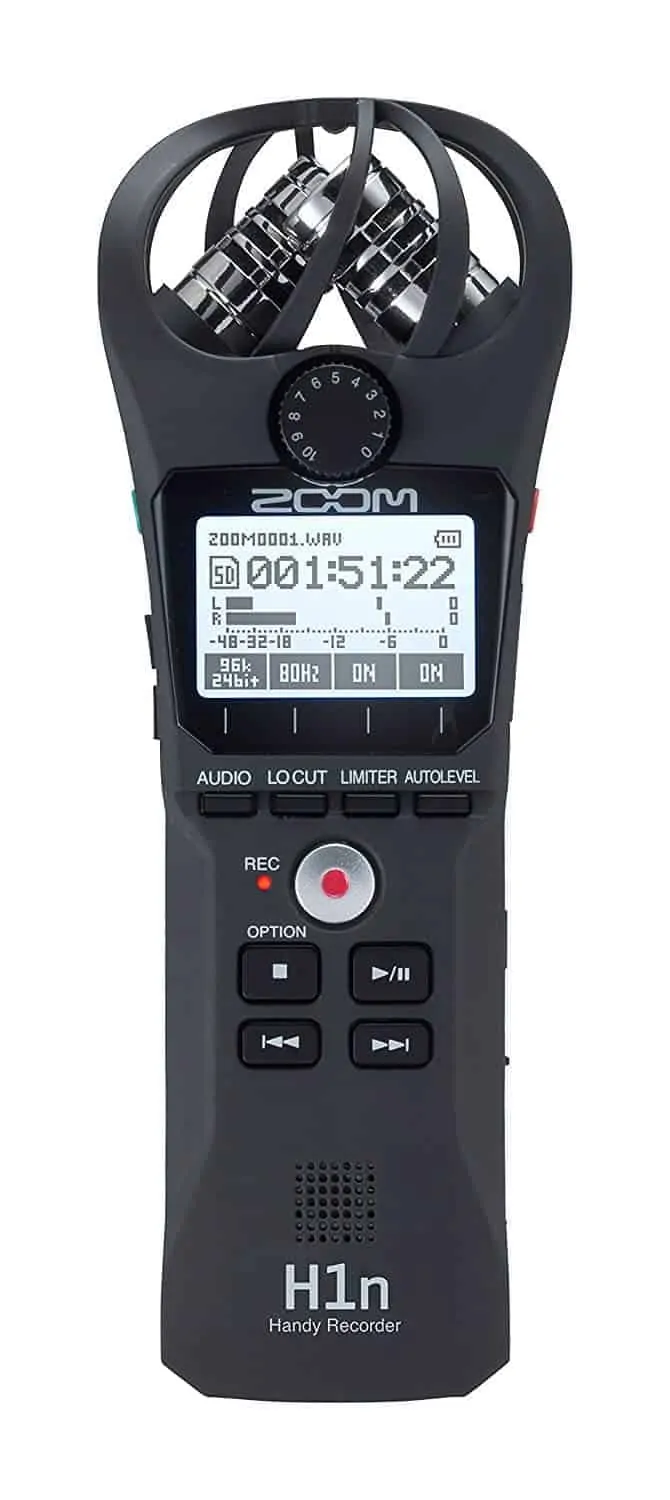 Here's a nifty do-it-all gadget for capturing audio in the field. Zoom has a history of producing quality kit, and the H1 is no exception. I have two of them, and primarily use them as pseudo wireless lavaliers. I place the H1 (and now the H1n) into a subject's pocket or on a nearby table/chair, and then run a small lav to it. Later, we sync up audio in post production (Adobe Premiere Pro). There is some extra work here, but the quality is well worth the effort. You can also use the H1n without mics and capture a live concert, for example, with equally satisfying results. If you're interested to learn more about the H1, you can read about my first impressions and field trials.
Clinton's Pick:
7. Transcend 32GB SDHC Memory Card
You can go larger, and you can definitely go smaller and cheaper. But the sweet spot may well be 32GB. Prices are reasonable, and you get enough room to shoot an event's worth of photos, and/or capture several videos (in 1080p). The last thing you want to do is worry about running out of memory, so my suggestion would be not to chintz out. Why Transcend? I've bought many of their cards over the years and never had a single failure. Other brands (like Sandisk) may return similar results, but for now I'm a loyalist. Be sure to get a "Class 10" card to support your camera's shooting rates.
Clinton's Pick:
8. Canon EF-S 18-200mm Zoom Lens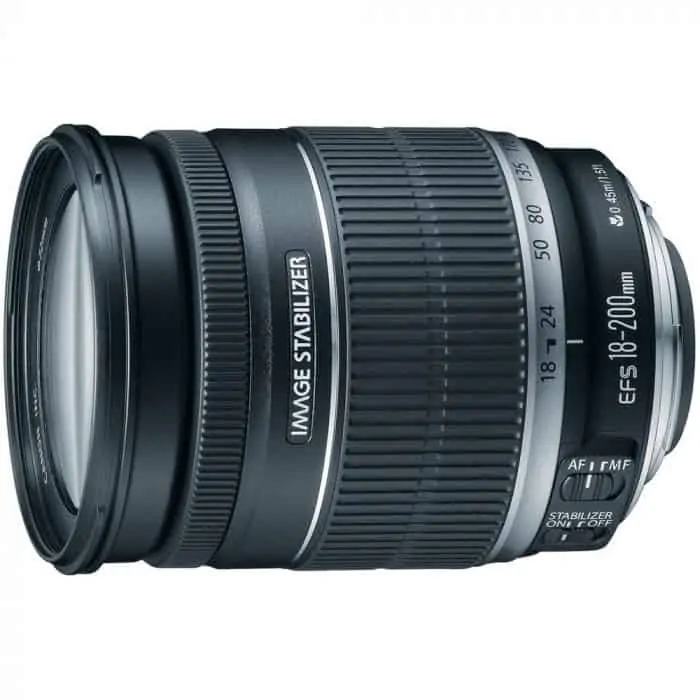 In a word: indispensable.
If I had to take only one lens on a trip (and that's often the case) this would be the one. It has some wide angle (convenient for landscapes), and plenty of zoom so you can capture subjects at a distance. Note that it's not the best in very low light situations, so keep that in mind–though, I've still find it acceptable and have used it at evening events in Napa and San Francisco with good results. You can spend a lot (and I mean a lot) more for zooms, but this is a fantastic all-rounder for the price. Like the Rode Videomic, it's on my DSLRs virtually 7/24.
Clinton's pick:
9. Lowepro Slingshot Edge 250 AW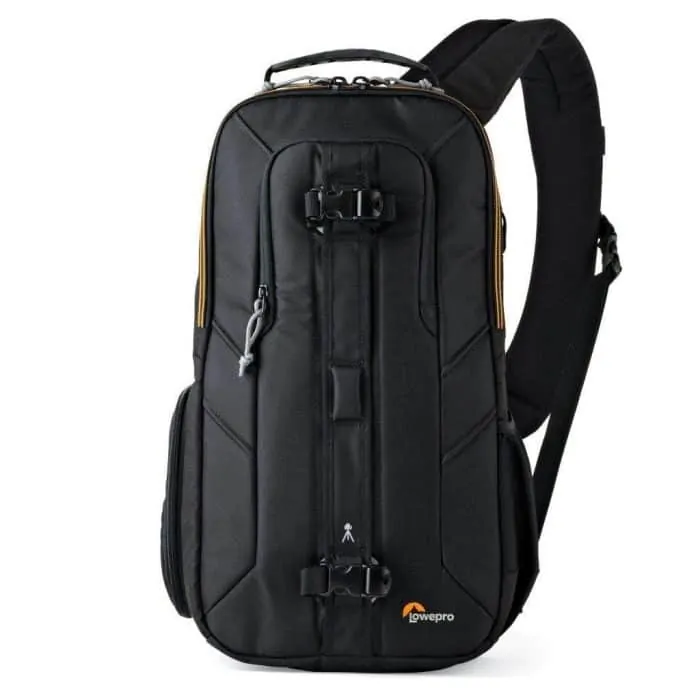 You could call it a knapsack. But sling is cooler. Plus you wear it over only one shoulder. This Lowepro sling is far more convenient than the old-school packs that look like med kits. I especially like the adjustable compartments. You can move them around to accommodate lenses, mics and even several cameras too if you like. I've had a Rode, spare lens, field recorders and a Canon body in here, in addition to extra batteries, notes, filters and various cleaning products. It all fits. I've taken this on location for interviews with Cirque du Soleil, Disney on Ice, and at film festivals such as the Mill Valley and Napa Valley Film Festivals. Just because something is inexpensive, doesn't mean it can't get the job done.
Clinton's Pick:
10. Blower Kit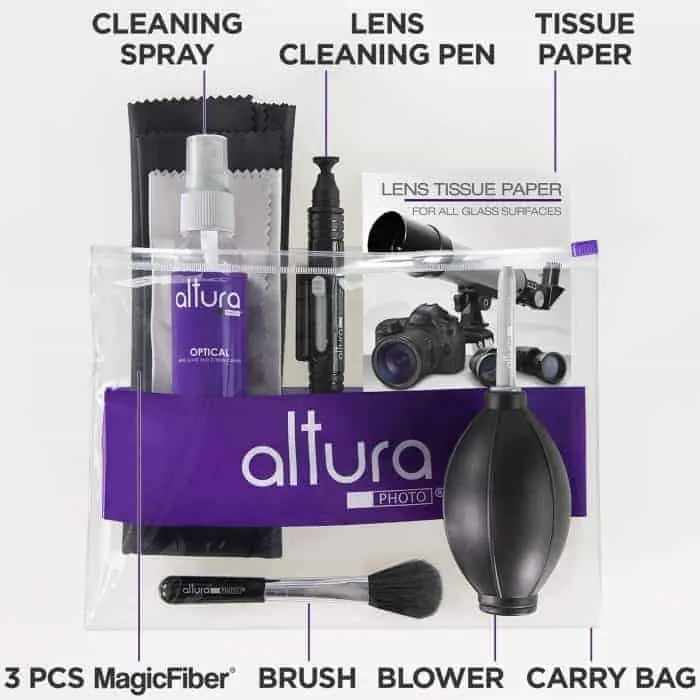 One of the first things you should do before a day of shooting is get your gear ready. That includes, first and foremost, cleaning your glass. So be sure to always have a classic blower on hand to get rid of dust and keep your lenses ready to go.
Clinton's Pick:

Altura Photo Professional Cleaning Kit for DSLR & Mirrorless Cameras
Best of Luck
It's a wrap. I hope you enjoyed this round-up and found some useful information to help with your videography and YouTube videos.
Happy shooting!