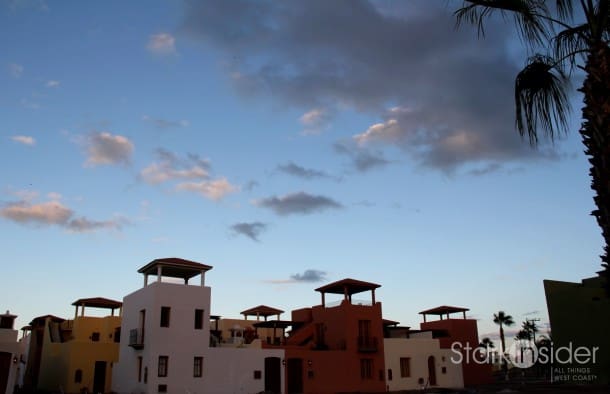 In 2006 we bought a plot of dirt here in Loreto Bay, a development located in Baja California Sur. The resort was going to be a paradise. Unlike Cabo, located five hours south by car, it wouldn't be an overbuilt wonderland of yachts, dance clubs, and American franchises tapping into tourism dollars (at least not yet). With about 15,000 residents Loreto is known as a sleepy fishing town — the anti-Cabo.
Strolling the walkable, quaint downtown I descry a newfound sensibility. The locals realize the importance of tourism, and surf an optimistic entrepreneurial wave. Instead of seeing a Starbucks (there are none here) you'll find several family-run cafes. Instead of a Home Depot (there's one in La Paz, the capital of BCS), you'll find well-stocked local hardware shops–some run without any lights to reduce operating costs. Investment in Loreto's infrastructure over the past few years has resulted in notable improvements: City Hall is freshly painted with a new, expansive hardscaped town square in front; streets are graded, many finished with cobblestone; and beautification efforts have resulted in pockets of lushly landscaped streets and walkways. Just 3 kilometers south of town, the Loreto airport (LTO) boasts a relatively new (2008) terminal. With high, arched ceilings, sliding glass doors, it's a long way from the little Palapa that greeted us when arriving years past on Horizon Air via LAX.
More on Loreto and the Baja
The original vision for Loreto Bay was outsized, easily dwarfing the largest burrito you could find along Benito Juarez. Calling for 5,000 resort homes, the plan included just about one of everything: marina, tennis court, golf course, massive clubhouse with gym, lap pool, and conference center. Amazingly the development would be sustainable. To "tread lightly" meant leaving a small footprint on the environment. We were told back then that the ecosystem would be better for it. How about that, I thought?! Construction trucks were rolling along the beach; workers were tearing into the earth; and large estuaries were dug. Yet the dolphins, sea turtles and bighorn rams would soon enough be thanking us. Oh- that desalination plant, to be built way up there… way up there, somewhere behind that mountain top; it would be an engineering coup de grâce.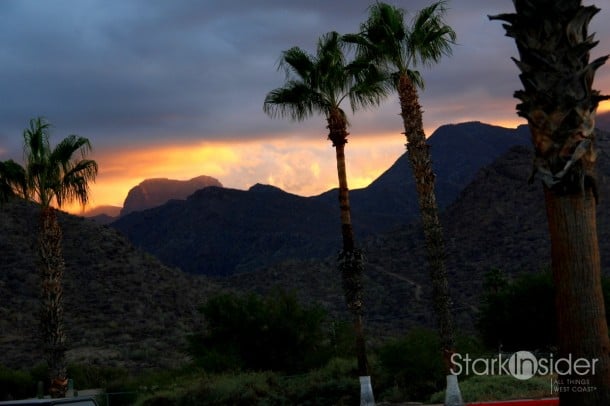 In 2009 the Loreto Bay Company (the "Trust for Sustainable Development") went bankrupt.
On the ground, everything came to a halt. Abandoned construction gear and homes dotted the desert landscape beneath the shadow of the Sierra de la Giganta. With jutting rebar, piles of concrete, many described it as the Beirut of the Baja. My wife Loni and I wondered if we had just flushed our money down the arroyo. We weren't the only ones asking what happened. The global real estate market was on the verge of collapse. Donald Trump's Baja ocean resort, another high profile project (this one located up on the northern end of the peninsula) blew up, and lawsuits ensued.
With Loreto Bay, things were different. The original developer had always talked about community. Everything from the way the homes themselves were designed (open spaces, zero-lot property lines) to the shared common spaces with fountains and park benches encouraged relationships among those that strolled the narrow, winding paths. Of all the promises made in the early days this–along with the unique, walkable layout of the Loreto Bay resort–was delivered in generous proportion.
Just months earlier, we decided to create a social network called Club Loreto Bay, with the idea of uniting home owners using the newfangled powers of social media. While some would spend months here, most of us stayed in Loreto Bay for a few weeks at a time. Buyers, predominantly from the west coast, were scattered across cities and time zones: Calgary, San Francisco, Vancouver, Denver, London, among many others. We needed a way to rally, to unite our voice.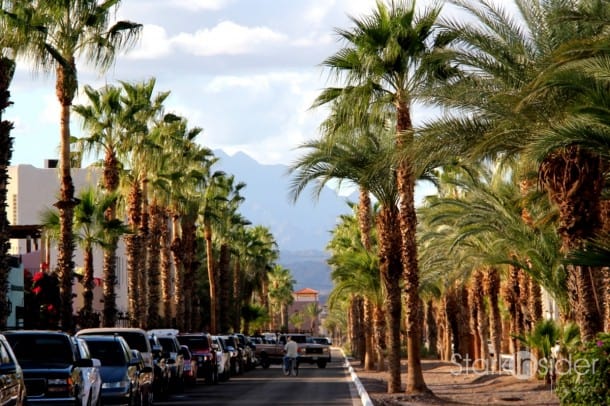 Time does stand still here. For a while it froze. This is our third visit to our casa in 2011. The life and energy are back in the development. You can see it in the number of cars parked along the Paseo, most belonging to crews working on site, building out some of the custom homes along the beach, and continuing to finish landscaping in the nascent Agua Viva neighborhood. It helps that the blazing summer months are behind us (it's a ghost town from June through August).
If it weren't for Loreto Bay, Stark Insider would not exist. In 2006 we searched for web sites and blogs about Loreto, but found none (aside from reviews on travel web sites). So we started StarkSilverCreek which became the first blog focused on Loreto Bay. In those early TypePad days we amassed a sizable audience. Many of those readers became dear friends to us. We're ever so thankful for that. Soon we started writing about other interests–wine tasting in Napa, theater in San Francisco, and tech out of Silicon Valley. With a name change (reluctantly to Stark Insider… I would love just to have Stark.com), we soon found ourselves in the midst of the new media revolution. We have Loreto Bay, once again, to thank for that good fortune.