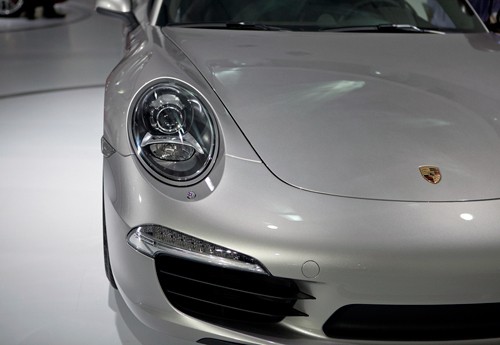 Wider, lower, faster. And, fitting enough for today's red (and "green") economy: 15% better gas mileage. That would be the 2012 edition of the iconic Porsche 911 ("991"). Receiving its U.S. debut today at the LA Auto Show, to these eyes it looks like the finest example ever bread.
The juicy bits: 3.4 liter flat-six, 350 horsepower, 287 pound-feet of torque, 0-60 4.8 seconds, top speed 179 mph.
It's enough to make this horsepower deprived sod reconsider an impending Prius purchase. With a rated 18/25 mpg, you could almost make the case — well, okay it's a wee bit of a stretch. That 911 profile can do odd things to male brain cells. Then there's the price. Base is $77,800. Just slightly more than my absurd Prius reference, but a veritable bargain in the high performance sports car segment. I would choose this car any day over a Jaguar XK, Corvette ZR-1, or Mercedes SL. I'd have a tougher time making the call against a BMW 6-series, a sleeper GT.
Design-wise, Stuttgart has knocked it out of the park.
Unmistakably 911, the profile has been lowered. The car is also slightly longer. I especially love that rear–apologies to Mila. The tail lights have been narrowed, and there's a sculpted aura. Trademark slats are on point and a historic aesthetic that must never be abandoned.
Remarkably, Porsche designers continue to evolve the look of the 911 without compromising its heritage. That silhouette is still, after all these years, undeniably 911. I reluctantly dug out some old photos of my silver '02 996 — what happened to the bachelor me? The headlights then had the so-called "fried-egg" look. Aside from that, the cars look uncannily similar despite a decade separating the two. Overall, the 991 has a low-slung stance, as if the winds have gracefully honed its lines.
I'll get my first person look at the car when I head to the Detroit Auto Show early next year. Meantime, here are some drool-worthy screen saver photos. Sorry again Mila.
2012 Porsche 911 – LA Auto Show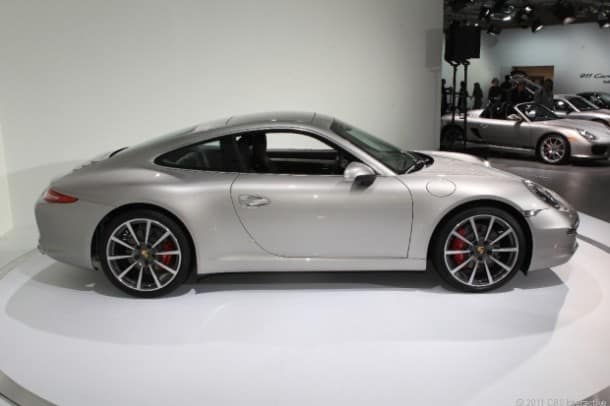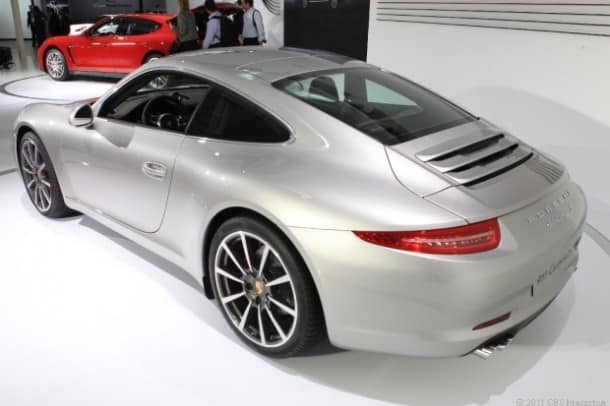 [Photos: CNET/CBS Interactive]