Cirque du Soleil's new touring show, TOTEM, comes to town in a just a few weeks and we have a pair of tickets to give away.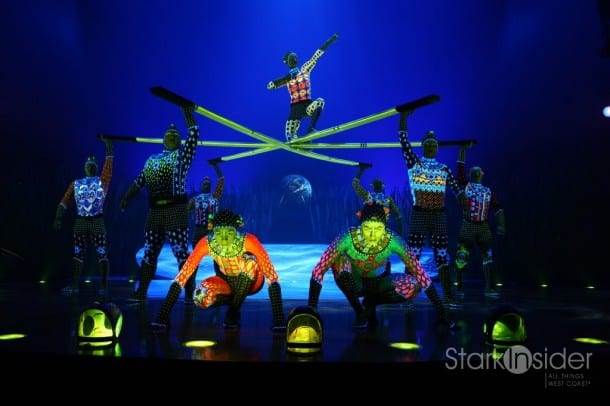 If you want to get right to it, jump down to the comments and let us know your favorite Cirque show.
We will randomly choose a commenter on Saturday, October 22. The lucky winner will be on their way to see the exciting opening night show under the blue-and-yellow Grand Chapiteau at AT&T Park in San Francisco. It's that easy!
TOTEM traces the fascinating journey of the human species from its original amphibian state to its ultimate desire to fly. The characters evolve on a stage evoking a giant turtle, the symbol of origin for many ancient civilizations.
Inspired by many founding myths, TOTEM illustrates, through a visual and acrobatic language, the evolutionary progress of species. Somewhere between science and legend TOTEM explores the ties that bind Man to other species, his dreams and his infinite potential.
Did you know?
From a group of 20 street performers at its beginnings in 1984, Cirque du Soleil is a major Québec-based organization providing high-quality artistic entertainment. The company has 5,000 employees, including more than 1,300 artists from close to 50 different countries. Cirque du Soleil has performed for more than 100 million spectators in more than 300 cities on five continents.
Be sure to visit back as the Stark Insider behind-the-scenes adventure at Cirque continues. If you missed the segments, we hit the trampoline and hung with some crickets at OVO and got an inside look at performers rehearsing for QUIDAM – plus find out how performer Ardee Dionisio was discovered on YouTube! Also, if you want to learn more about raising the big top, check out our on location shoot here.
Win 2 Tickets to Totem by Cirque du Soleil

To enter: leave a comment below and let us know your favorite Cirque show.

Winner: will be randomly selected on Saturday, October 22, 2011

The show: Friday, October 28, 2011 8:00pm (site opens at 7:00pm)

Value: $110

Eligibility: 18+ and resident of the U.S.

Good luck and thanks for visiting Stark Insider, your online magazine and daily blog about all things west coast.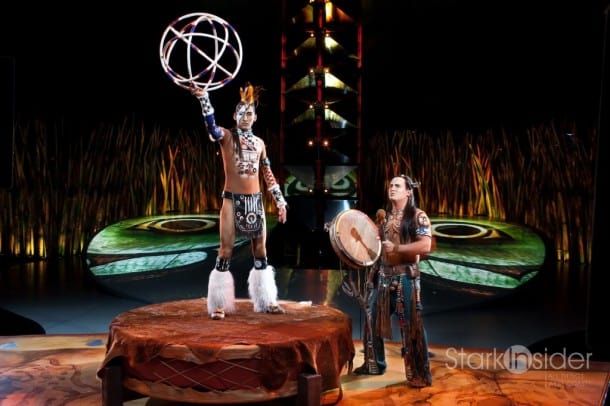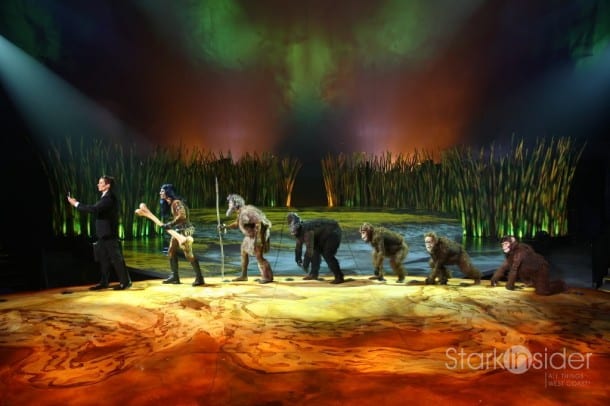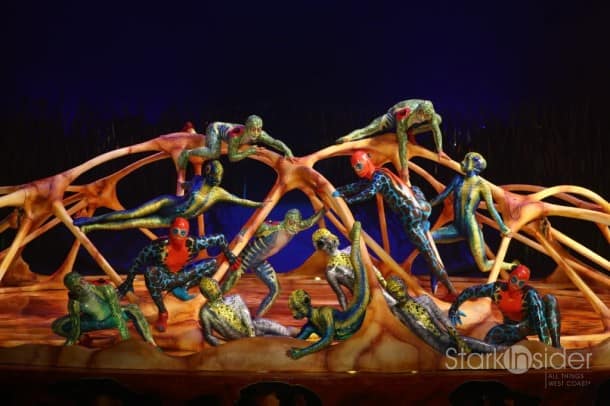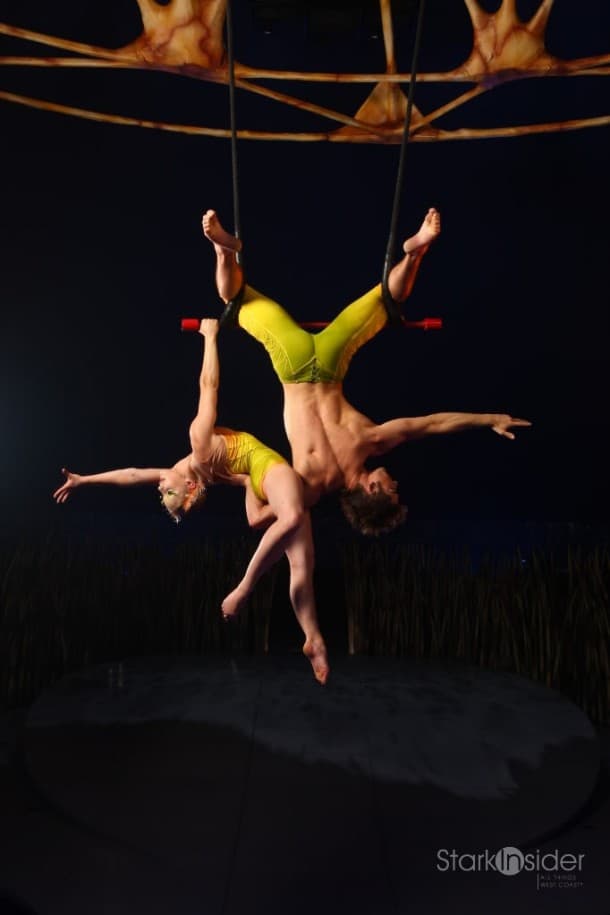 Picture Credit: Daniel Desmarais
Costume Credit: Kym Barrett