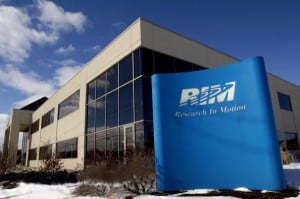 More bad news for RIM. In addition to the delay in the tablet upgrade (which may well be the least of the company's problems), a report this morning by electronics buyer Gazelle confirms what we all suspected: users are abandoning their BlackBerries.
Their new texting weapon of choice? The iPhone 4S.
That makes sense, as Android is known to be a more complicated OS, and might not make for the smoothest transition in terms of ease of use.
The news comes on the heels of a major outage which prevented BlackBerry users from texting or emailing for an extended period of time.
To make matters worse RIM has been seeing significant market share loses, mostly due to the popularity of Google's new Android operating system which came to market in 2008.
According to Forbes, "RIM currently offers no phones that are in nearly as high demand as its competitors. The company's new BlackBerry 7 devices have performed poorly, which means most customers trading in old devices aren't doing so to pick up the new Torch. RIM is banking on phones running the BBX operating system to save the company, but those aren't coming until next year."
So far Gazelle reports that 65,000 BlackBerries have been traded in. The firm expects that number to hit 75,000 by the end of the week.
It should be noted that Android saw a large increase in trade-ins, over 70% in fact during the same time period. However, we're suspecting this is for entirely different reasons: users are getting ready for exciting Android upgrades just around the corner, such as the ultra slim Motorola Droid RAZR, and the upcoming Samsung Galaxy Nexus which will reportedly run Ice Cream Sandwich (aka v 4.0 of Android).
RIM stock (NASDAQ:RIMM) is down almost 64% on the year.
Stark Insider TV: Tech Profile – Gazelle