In the 14 years I've been visiting Napa — an oh-so-tempting-short-90-minute-weekend-jaunt-north-of-Silicon-Valley — I've come to appreciate the smaller wineries.
Often there you will find the owner pouring at the tasting room, which are typically less crowded than the ones you see with stretch limos and party buses parked out front. Also, it's often (but not necessarily always) the places where winemaking is still very much a craft — having not quite transformed into large scale production.
Not that there's anything wrong with the big guys, many top my list of favorites, producers like Artesa, Franciscan, Mondavi, Frogs' Leap, Opus One and St. Francis (Sonoma).
Here are some of my picks for choice Napa destinations when you're in search of that special wine experience on your next visit.
Turnbull Wine Cellars (Oakville)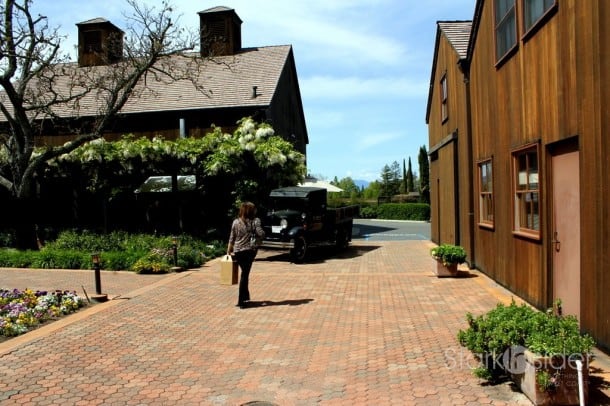 Spot the antique Ford pick-up truck outside the tasting room, and you've found Turnbull. Alongside Highway 29, this is a bit of a sleeper. Their wines — especially the reds — are consistently well scored by the big guys. If you visit, I say go for the reserve flights, which are located in a modern barn with a rotating photography exhibit from publisher Patrick O'Dell's personal collection — currently a Modernism theme. Turnbull sources from about 5 different vineyards across the valley, and their naming sometimes confuses. It seems they rename them quite often, or it could be my failing ability to keep everything straight. What you need to know: BLACK LABEL. Look for their reserve cab under this moniker. It's a Napa bargain (about $90), typically half the price of other premium examples.
Ehler's Estate (St. Helena)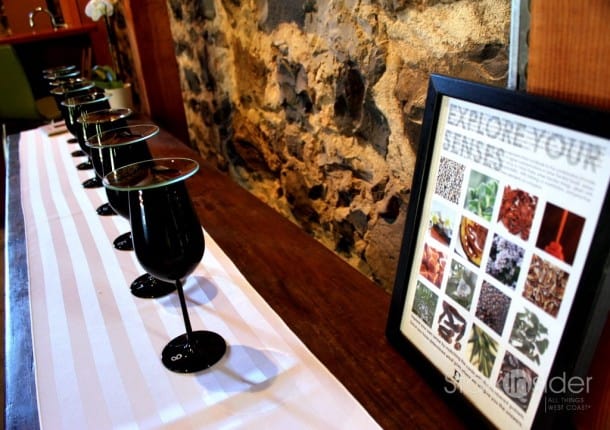 Ehlers is unique. It's a non-profit, with proceeds benefiting cancer research. So you can enjoy some fine wines while also supporting a worthy cause. This is another place I've been to countless times over the years. Being a red kind of guy I always head for their "1886" — you'll know it when you see the majestic, etched bottle. I also like their Sauvignon Blanc, which is crisp, and not over-the-top herbal crazy. Make an appointment before you visit. During busy summer or fall weekends, take their advice and avoid driving through downtown St. Helena by using the Silverado Trail.
William Hill Estate (Napa)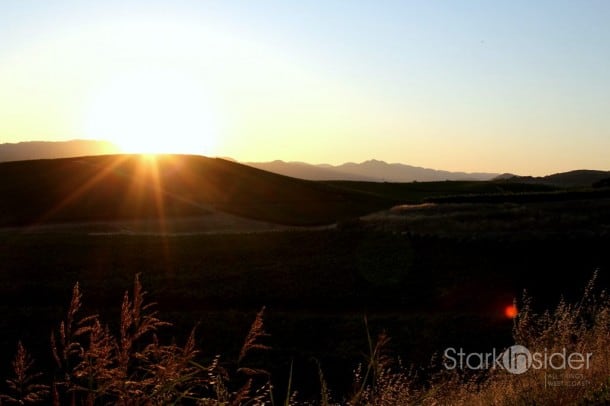 If you're new to Napa sooner or later you're going to hear about the Silverado Trail. It's located about 15 minutes East of Highway 29, the main artery that runs north/south across Napa Valley. Unlike the straight, and now quite busy 29, this two-lane highway winds along Atlas Peak, and Howell Mountain to the north, affording some stunning views. It perhaps feels like Napa did in the early days. There are a lot of must visits along here — Mumm Napa, Rombauer, Miner Family, Pine Ridge — but one that made a particular impression recently is William Hill Estate. German winemaker Ralf Holdenried is infusing a modern, hip flare to their Chardonnays. Less oak, austere, elegant. Folks that appreciate balanced minerals with restrained fruit will appreciate these stand-outs. You'll also get to enjoy some great views, and a modern, renovated tasting room.
Tor Kenward Family Wines (St. Helena)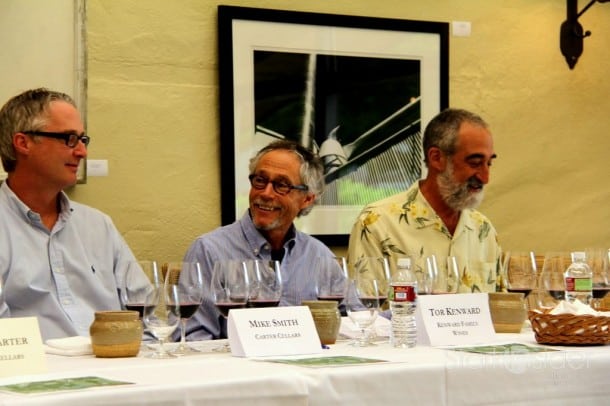 Even though Tor doesn't offer a tasting room, I included his winery here simply because it's one to watch. But to those that know the valley and Cabs, that's no secret. Recently, I had the good fortune to taste Tor's '08 Cab in a flight that included some really fine To Kalon sourced vino (Realm, Carter Cellars, Provenance Vineyard). It was memorable indeed. Rich, yet balanced. Wonderful dark berries, but perfectly matched tannins. You can get a taste of his luxurious wines at a collective such as Ma(i)sonry (Yountville) where you can enjoy a flight of his Cabs for $20. A veritable bargain for a premium Napa experience.
Caymus Vineyards (Rutherford)
First opened in 1972, this is the house of RED. And you don't need me to tell you it's some of the Valley's best. I admit, I'm really stretching the idea of "boutique" here — they produce 65,000 cases a year. Boutique really is considered under 10,000 or even under 5,000 cases per year. But if anything the experience itself at Caymus is "boutique." Again, it's less party crazy, less limo. I prefer that when visiting tasting rooms, and traveling across wine country. Chuck Wagner's Cabs are extraordinary. I've laid some down in my cellar. These are creamy, lush, and complex. In other words, its the kind of wine you open with friends and savor slowly. I'd drink it straight, sans food. Also, by appointment only (45 minutes, featuring four Caymus wines).