"Sometimes I feel like a conductor, conducting the rhythms of the speech," says Tom Ross, artistic director at Aurora Theatre in Berkeley.
In staging Edward Albee's A Delicate Balance, Ross is staying true to the classic, while bringing at least a hint of contemporary time and space. "It could be 1986, or 1996," he tells Loni Stark in this special Stark Insider TV segment.
The production kicks off Aurora's 20th anniversary season, and for the first time on these pages, we get an up-close and personal look at the man that has been guiding the little theater's extraordinary success; no easy feat mind you, what with an illustrious neighbor such as the Berkeley Rep right next door.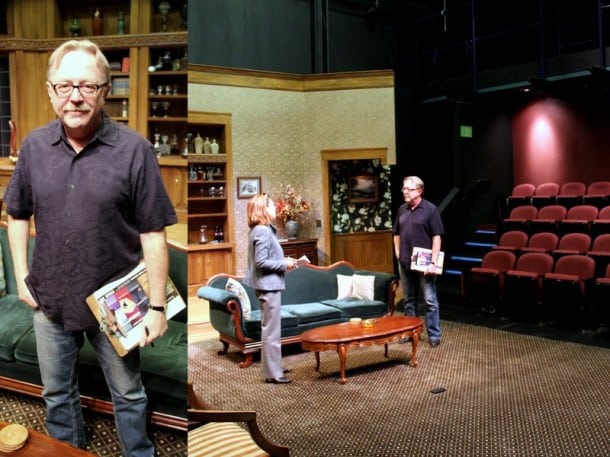 In addition to an apparent penchant for musical dialog, Albee likes to control his professional work, as Ross explains. And so a costume designer was hired even before the rights to the material were secured. Set designs were emailed. Fortunately, true to Aurora's knack for featuring some of the best acting across the Bay Area theater scene, the actors also meshed perfectly. There are some familiar faces here too in Charles Dean (Mrs. Whitney at Magic Theatre, The Sunset Limited at SF Playhouse), Anne Darragh, and Aurora co-founder Ken Grantham.
More Aurora Theatre Coverage:
A Delicate Balance opens Thursday (9/8) evening in Berkeley. If it's anything like At Home at the Zoo (staged at the American Consveratory Theater in San Francisco in 2009), the last Albee production we reviewed here on Stark Insider, then theater-goers should be in for a real zinger.
As we like to say around here, let the show begin…
Contributing: Clinton Stark in Berkeley.