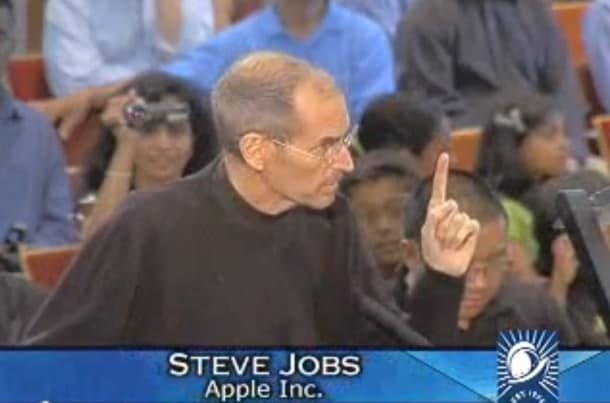 UPDATE: download the pdf with renderings.
The spaceship will land in 2015. Apple's new high-tech HQ is a pretty wild looking piece of kit. According to CEO Steve Jobs, seen in this video pitching Cupertino City Council, the ground-breaking will take place in 2011 and the new building will house 12,000 employees.
In characteristic, understated fashion, he tells the panel, "I think we do have a shot at building the best office building in the world. I really do think architecture students will come here to see this. I think it could be that good."
When a billionaire addresses local community leaders, you get the awkward private/public mode that produces some likewise awkward exchanges, which in this case, included a tasty stew of awe, envy, sucking up. In other, words it was exactly how I might respond if I myself came face to face with the new Jesus (or that could be the new Howard Hughes, or the new aesthetically approved Devil; I haven't made a decision on this yet).
Watching this video (which has already been viewed 1.2M times), I wonder if we're watching the most gifted, natural born sales-person the world has ever seen, or if Jobs is transforming into a sinister, cackling madman bent on world domination. The Johnny Cash black, the slight hunch, the half-smile — it's all a bit surreal. And there's the frailty, a while back shocking, but now very much his accepted new look.
Regarding the off-world colony, check out the preso as Job quietly unveils his master plan before an underarmed council. It unfolds very Apple-like with simple #'s. This is bad. Now, on the right, this is good. Green is a good font color. Call it Apple Keynote – Community Edition. (FOR MORE PHOTOS: see this 9to5Mac post)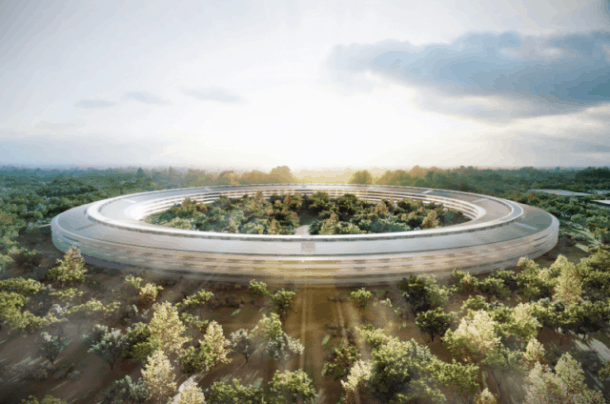 In keeping with the world that is Apple, the new HQ will generate its own power, using the utility company as a backup only.
The easy money says this will be spectacular. Apple knows design. As mentioned in the presentation, their experience with retail architecture, will no doubt help.
And, no, council member, there will be no smoking in this new metropolis. This is an icon for the world's most valuable tech company, not a Pam Am jetliner circa 1974.