Yesterday, we headed south of San Jose, down 101 and then toward the Pacific to an overcast highway 1. After a bit of traffic outside 17 mile drive, we traveled inland, up and down some hills, through a main gate, and onto the sprawling grounds (500 acres) of the much-loved Carmel Valley Ranch.
Just 90 minutes out of Silicon Valley, it was vacation time.
And it's easy to see why this place has been a popular getaway spot for three decades: the views of the Santa Lucia Mountains (Pinot ftw!) are breathtaking, there is a never-ending assortment of things to do here (golfing, hiking, wine tasting, swimming), and the Monterey weather is temperate.
Best of all, despite its country-club arrangement, there is no white glove pretension. Case in point, every evening, families gather around the fire pit, next to the magazine-ready pool, and make S'mores. I couldn't resist and in no time find myself with stick fingers and a Hershey's facial.
I use the word vacation loosely.
Our web properties still need TLC, and content never sleeps. So it goes, and goes… we are hamsters on a wheel. Until I cajole Loni into appearing in front of the camera for another video. She the monkey, me the man with the accordion — hanging on a street corner, doing just about anything for a wooden nickel.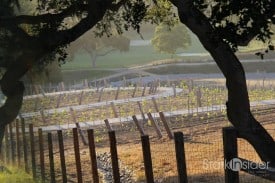 It's also a welcome escape to do some "big picture" thinking.
Come September theater season will again light up our collective schedules at SI, gadgets and tech stories will come rolling in, and wine tastings, and events such as crush and harvest, will keep the content engine working overtime. Before then, we prioritize where we want to see SI in twelve months. How do we continue to grow, yet maintain quality (or try!)? And — our Achilles heal — what exactly is the Stark Insider identity? Because we cover a multitude of topics, we are not a theater site, or a wine blog, or a tech/gadget site. Rather, we focus on the intersection of the three: food/wine + tech + the arts. It's what really floats our boat, and it's true to who we are; covering these beats connects us with interesting stories, unusual places, and passionate people.
The $35M renovation Carmel Valley Ranch received last year is immediately evident when you step into the modern, comfortable rooms. Stone, wood, is prevalent throughout. Loni really likes the fireplace, and the large bathroom.
For now, I leave you with some photos I took (Canon EOS 60D) on our first day and evening.
Saludos from Monterey!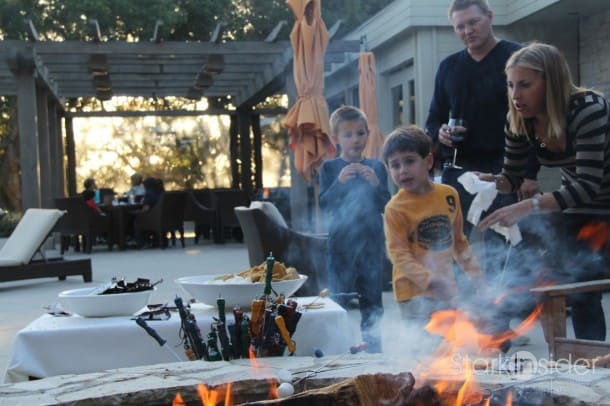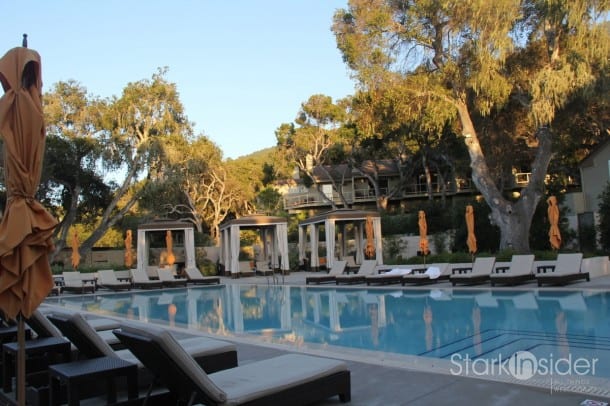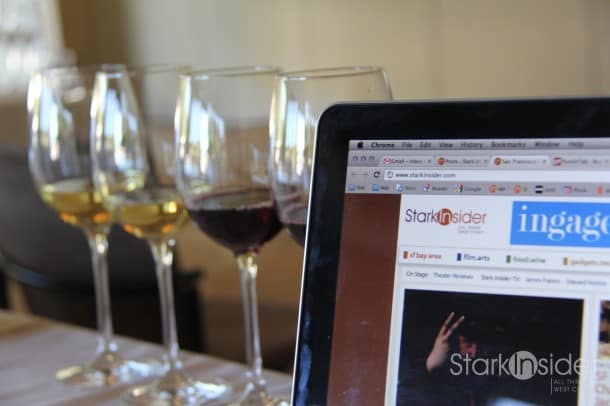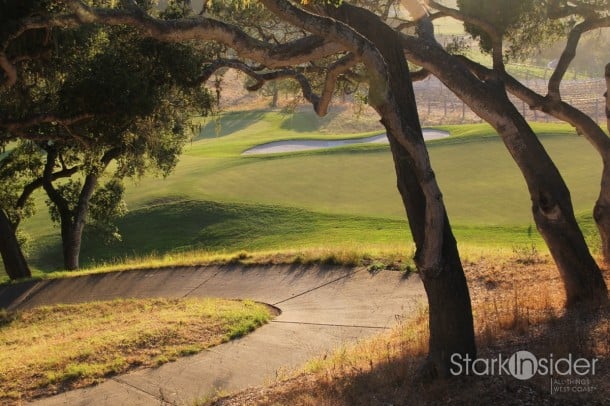 MORE CARMEL VALLEY RANCH