The weekend is here, and that means the Bay Area is yours. Yours, that is, to explore, enjoy. If you're looking for something to do, we've go a round-up of some of our favorites – if we missed one of your top picks for entertainment — whether it be food, wine, theater, arts or tech — drop us a line so we can be sure to include it.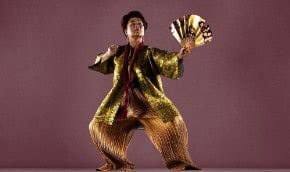 AfroArts Festival
San Francisco
Through October 20
San Francisco's award-winning AfroSolo Theatre Company presents its 18th annual AfroSolo Arts Festival, celebrating African American artists giving voice to the Black experience. This year's theme, UNITED IN PEACE II: Artists, Clergy, Legislators, and Community, promotes the power of peace through live performances, the visual arts, and other events to envision and celebrate peace. This year's festival not only pays homage to and explores the rich legacy of African Americans and people of African decent, but also furthers the focus of last year's festival, centering on a coming together of all people for the common purpose of peace.
Festival events feature a panel discussion, live music, visual art, and works for the stage at venues around San Francisco, including Yerba Buena Gardens, the Main San Francisco Public Library, Commonwealth Club of California, Fort Mason Center, African American Art and Culture Complex, New Conservatory Theatre Center, and the Ella Hill Hutch Community Center. Most events are free and open to the public.
The Final Scene
By Wildcard Productions
Thick House, San Francisco
Through September 4
Gretchen Manning helped create "The Promising Dawn," a long running soap opera, and has been its star since the show began. But the show's ratings are not what they once were, and now it's time for a change.  Join her and a crew of wonderfully funny and insightful characters on the studio set as they attempt to tape Gretchen's final scene.
This is Sonoma County playwright Gene Abravaya's second full-length play following closely on the footsteps of his critically acclaimed,Book of Matthew, which,  produced by Pacific Alliance Stage Company, premiered at Spreckels Performing Arts Center in 2008.
Cochon Heritage Fire
Charles Krug Winery, St. Helena, Napa Valley
Saturday, August 13
Tickets from $100
Cochon 555 is a one-of-a-kind traveling culinary competition and tasting event–five chefs, five pigs, five wine makers–to promote sustainable farming of heritage breed pigs. Cochon Heritage Fire, the second largest COCHON event, will move beyond pigs to honor heritage breeds in general with 25 chefs, 10 star butchers and over 2000 pounds of different heritage breed animals from rabbits to chicken to goat.The event includes wood-fired whole animal theatre cooking, butcher demos, cured meats, wood-fired cheeses, hand-made sausages, heirloom vegetables, craft cheese and boutique brews. In it's third year, don't miss it, the lineup is national the flavor is local.
TheatreWorks New Works Festival
August 7-21, 2011
Lucie Stern Theatre, Palo Alto
TheatreWorks, the nationally-acclaimed theatre of Silicon Valley, continues its commitment to the creation and development of new works with the 2011 New Works Festival. The tenth annual Festival features fifteen days of new works unveiled to the public, including new musicals, new plays, and a panel discussion. Among the major announcements for this year's festival is a new play by 2011 Tony nominee Colman Domingo, who will also star in his work. TheatreWorks is also proud to announce a developmental production of LITTLE ROCK, a play with music by award-winning director Rajendra Ramoon Maharaj.
New Works Festival audience members participate by sharing their reactions directly with playwrights and composers, who continue to refine their works, incorporating feedback from patrons, musicians, and cast.
On Stage: Now Playing