This is Part 2 of Janice's S.W. Alamabma Girlfriend Getaway. For the Quilts of Gee's Bend, a ghost story, and gospel music, don't miss Part 1.
Other exciting Must-Sees in the area: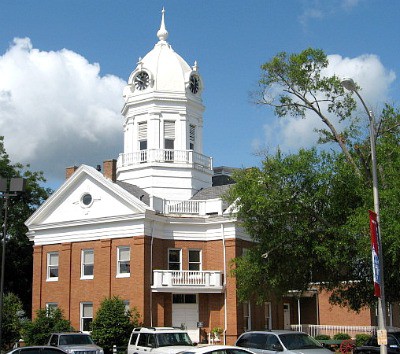 Monroeville, "The Literary Capital of Alabama
A trip to Monroeville (the epitome of a charming, hospitable Southern town complete with a picture-perfect town square) is a must for admirers of "To Kill a Mockingbird". I got to cross off another item on my bucket list when I entered the Old Courthouse & Museum and sit in the actual balcony that Scout, Jem and Dill snuck into for the trial of Tom Robinson.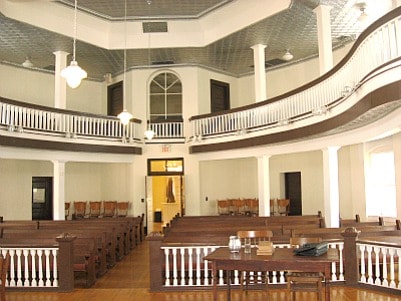 The beloved play, "To Kill a Mockingbird", is presented here every spring starring a local cast, "The Mockingbird Players". The second act is held right in the courthouse– where a few lucky ticket-holders actually serve as jury members.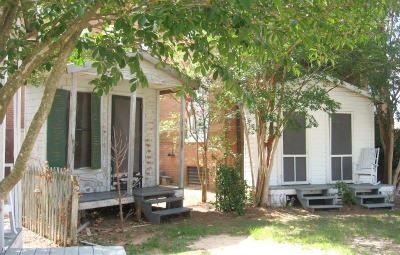 Pick up the self-guided walking tour brochure and see the Atticus Finch monument, the building which housed the office of A.C. Lee (Harper Lee's father) and the nearby sites where Harper Lee and her neighbor, Truman Capote's childhood homes were located.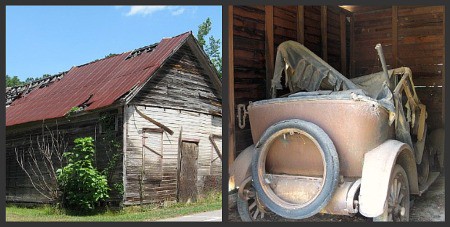 *Tip- drive the back-roads to see some beautifully maintained antebellum homes. Southerners in these parts are very "house-proud". "Too poor to paint and too proud to whitewash" many families would never think of taking a vacation or making a major expenditure until they can afford a fresh coat of paint for their home. Then, they are only too delighted to "share their homes with their friends and potential friends".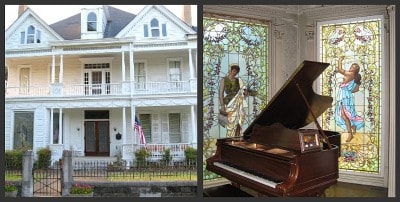 Linda took me unannounced (what we, up North, would call barging in) into many of these homes, just so I could take a peek, and the folks could not have been more hospitable.
Beatrice
Rikard's Mill– A blast from the past. Operating since 1845 this water-powered grist mill grinds corn into meal and grits. You can also watch them  blacksmithing, mules grinding sugar cane, etc. Overlooking Flat Creek, it's a perfect spot for a hike and picnic.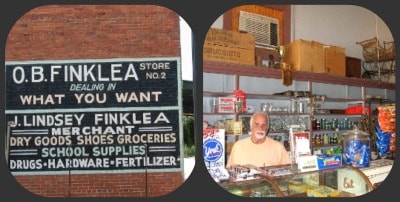 Peek into Finklea's hardware store, where customers have had their hunting, fishing and gardening needs met for over a 100 years. Although it may look like a nostalgic movie set, it's a wireless hotspot, and even offers complimentary coffee.