Camden
Black Belt Treasures– this non-profit co-op represents over 300 local artists and craftspeople from the Black Belt region. Not only does this retail gallery provide a fantastic shopping experience but your folkart purchase will help stimulate the Alabama's economy. 70% of the sales price goes directly to the artist, while 30% is retained by Black Belt Treasures.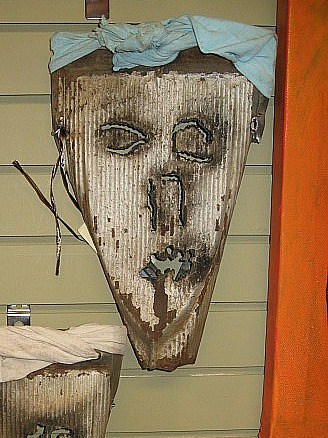 Note: many of these sculptors, painters, jewelry makers, wood carvers, furniture makers, etc. have gone on to achieve great fame, so don't hesitate to buy some quality work at some very reasonable prices. One stellar example is local artist, Charlie Lucas, "The Tin Man", who was invited to attend this year's prestigious Venice Biennale in Italy.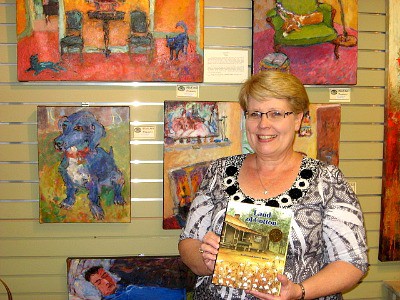 Director, Sulynn Creswell, will happily answers all your questions and might even be able to arrange some visits to the artists. Many unique workshops are offered, such as chair caning or the inimitable "Mockingbird Box" class, inspired by Scout's old cigar box of memories.
B & B Stays:
Mary Elizabeth Stallworth Home Bed & Breakfast
1197 Main St.
Beatrice, AL 36470
A beautiful turn-of-the-century home owned by Mary Elizabeth Stallworth, who was the first woman to enroll in the College of Architecture at Auburn University, will really set the stage for your southern visit. 20 min. drive from Monroeville.
The Burgess-Sanders-Steele House
One of the oldest homes in the county (built 1837) this private home in Beatrice is available as a B & B rental. Contact Miss Minnie and Me Antiques and Gifts (well worth a browse) for more details.
Eat:
AJ's- ( Monroeville) The delectable brekkie buffet means you don't have to tax your brain trying to decide if you want to top your cheese grits with the Sawmill gravy or Miss Booth's Tomato gravy- which was so tasty that I tried to pry the recipe out of our waitress. She informed me that Miss Booth NEVER gives out her recipes, then sweetly whispered that she thinks it's made mostly with tomatoes, onions, peppers and bacon. Be sure and try some of the Conecuh Sausage- a regional fave.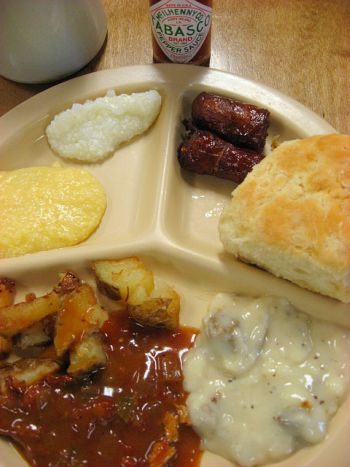 *Tip- Conecuh Sausage makes a perfect gift to mail home. Ten pounds worth fits perfectly in a $10 express shipping box. Once you get it home try this recipe: Wrap the sausage in hickory smoked bacon, sprinkle on lots of brown sugar, then put it on the grill.