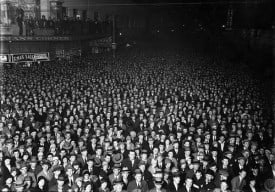 Tumblr is on the rise. Friendster is on the decline. Plaxo is for the older. Habbo is for the younger. These are just a few findings from a mildy informative — and aesthetically pleasing — report released this morning from social media agency Ignite.
Using data from Google Insights for Search and Google Ad Planner, Ignite examined 54 different social networks and sliced and diced the data into the chart you see below.
I wouldn't go so far as to call the results interesting though. Most of the data here either confirm the obvious (MySpace, on the decline) or tell us something inconsequential (ratio of social networking users 51% male /49%). Nevertheless, the quick eye chart does give you a 30-second snapshot of what's-what in the 2011 landscape.
Perhaps the most revealing finding is that the interest in social networking search appears to be plateauing.
According to the firm, Facebook continues to be the "de facto source for social networking." Okay, no argument there.
Regarding YouTube, aside from a minor spike in December 2010, search traffic remains relatively flat.
Two social networks I had never even heard of — Propeller.com, and Team Sugar — shut their doors last year.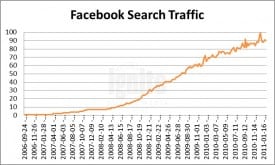 I'm not about to ditch my Comscore research just yet, but the good people at Ignite do know how to produce some pretty charts.