The weekend is here, and it's time to get outside, enjoy the weather, see some friends, and head out for a night on the town. Here are some of the highlights of what's happening around the Bay Area from San Francisco and Berkeley to Palo Alto and San Jose, and — as we like to say — just about everywhere in between (well, almost).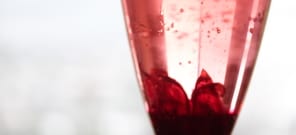 But first, here on the west coast, weekends must begin with wine.
So if you're planning to swing by your local beverage retailer of choice, we have some quick picks that you should be able to find on the shelf, both red and white. Click here for Costco wine picks, and click here for Trader Joe's wine picks.
If by chance you're a winemaker, than grab a wine thief, and sip along as we present the weekend Around the Bay.
Private Eyes
Dragon Productions Theatre, Palo Alto
Opens: Friday, January 21
A play about truth, trust, and betrayal…or is it? This dramatic-comedy explores a tangled web of love and lust with more than a few twists and turns of its own that will leave you questioning what you can really believe.
Grease
Broadway San Jose
San Jose Center for the Performing Arts
Now playing through Sunday, January 23 (only 5 performances remain)
The one that you want is back! GREASE, Time Magazine's 2007 pick for "#1 musical of the year," is rockin' across the country in this new production direct from Broadway. Now starring Laverne & Shirley's Eddie Mekka (Carmine "the big ragu" Ragusa) as DJ Vince Fontaine.
Take a trip to a simpler time of poodle skirts, drive-ins, and T-birds. "Bad boy" Danny and "the girl next door" Sandy fall in love all over again to the tune of your favorite songs: "Summer Nights," "Greased Lightnin'" and "We Go Together" as well as additional songs from the hit movie: "Grease," "Hopelessly Devoted to You" and "You're the One That I Want."
So throw your mittens around your kittens and Hand Jive the night away with the show that'll make you want to stand up and shout, "A-wop-bop-a-loo-bop A-wop-bam-boom!"
More: Photos from opening night | How to Hand Jive with the cast of Grease at Santana Row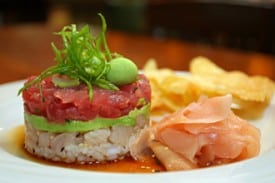 Los Gatos Brewing Company – now open in San Jose
New location downtown San Jose.
The ever popular Los Gatos Brewing Company has expanded, opening a second location downtown San Jose (but still carrying the LG name!). Occupying the old A.P. Stumps location, it's an easy place to spot along Santa Clara Street. It's conveniently located and within walking distance to the San Jose theater district including the San Jose Repertory Theatre, City Lights Theater Company, the San Jose Center for the Performing Arts, Opera San Jose, the San Jose Stage Company, among others. Also the HP Pavilion is short stroll away. Note that by walk we mean walk — it may be more than two minutes in some cases, but all the better to enjoy the downtown nightlife.
In his latest "Cocktail Chronicles" column man-around-town Sal Pizarro writes, "The bar area fronts Santa Clara Street, and you can do some great people-watching when there's an event at HP Pavilion. (Jerseys walking by? Sharks game. Lots of teenage girls? Justin Bieber. Mullets? Uh "…) […] When the weather warms up this spring, the patio will be a great beer garden. For now, you'll occasionally find guys out there braving the cold weather for a cigar."
The Agony and Ecstacy of Steve Jobs
Berkeley Repertory Theatre
Opens Sunday, January 23
The monologues continue, this time with Daisey's take on tech, consumerism, and the most famous evangelist and leader of all: Apple CEO Steve Jobs. Give the news earlier this week, the show could take on extra poignancy, or not.
In The Agony and the Ecstasy of Steve Jobs, Daisey dives into the epic story of a real life Willy Wonka. He examines how the CEO of Apple and his obsessions profoundly shape our everyday lives—and travels to China to investigate the factories where millions toil to make iPhones and iPods. This dangerous journey shines a brilliant light on our love affair with our devices and the human cost of creating them.
More: The Agony and Ecstasy of Steve Jobs takes on new meaning in Berkeley | Review: Mike Daisey's 'The Last Cargo Cult' showcases brilliant storyteller | Not Just Financials: Apple PR execution is Super Bowl worthy 
Historic Villa Tour
Montalvo Arts Center, Saratoga
Sunday, January 23 1pm
Learn about Senator Phelan's country home, built in 1912, his colorful life and celebrated friends, the arts center as it was then and now, and more. Free for Montalvo members and a guest; $10 per person for non-members. The two-hour walking tours are led by trained volunteers docents; space is limited and reservations are required two business days in advance by calling the Montalvo Box Office at 408.961.5858. Recommended for ages 12+.
Note: Tours include steps and grades. Please call ahead for an accessible tour. ASL tours for the hearing-impaired available by arrangement. Dates and times subject to change.
TICKET PRICES : Free for Members and a guest; $10 per person non-members
volume 14: middle east
Yerba Buena Center for the Arts, San Francisco
Now through March 27
For the CrossFade Video Lounge from January 13 through March 27, 2011, YBCA presents a compilation of nine videos that focus on the Middle East, each accompanied by a brief commentary. They comprise Volume 14 of ASPECT: The Chronicle of New Media Art, a magazine in a DVD format. Volume 14: Middle East explores a region so culturally conflicted that the very term 'Middle East' is disputed as a holdover from colonialism. With perspectives from both inside and outside the region, this compilation includes documentaries, experimental live action and animation videos. They focus on a range of topics including political, religious, and social dissent, as well as linguistics, food, ritual, media, power, humor, and beauty.
Compleat Female Beauty
City Lights Theater Company, San Jose
Opens Saturday, January 22
Jeffrey Hatcher's historical drama embraces a period of British history that's ripe with gender and social intrigue. Compleat Female Stage Beauty is the story of Kynaston, an actor celebrated for playing female roles in 17th century London. When King Charles II changes the law to allow women to act on stage, Kynaston's livelihood is ruined. His journey to return to the spotlight leads him down a road of revenge and self-awareness as he attempts to reform himself into a male actor.
Compleat Female Stage Beauty was made into a film, Stage Beauty, in 2004 starring Billy Crudup and Claire Danes.
The 39 Steps
TheatreWorks
Mountain View Center for the Performing Arts
Opens Saturday, January 22
A hilarious, high-speed spoof of Alfred Hitchcock's silver-screen classic, this irresistible Broadway smash hurtles a notorious fugitive and a spellbound blonde from a London music hall north by northwest to Scotland's most remote highlands. Will they save Britain from a den of devious spies? An ingenious homage to the master's greatest films, it creates trains, planes, moors, and more in a wildly funny flight to the heights of theatrical invention.
Shadowlands
Palo Alto Players, Lucie Stern Theatre
Opens Saturday, January 22
In the 1950's, C.S. Lewis, the Oxford professor and creator of Narnia, met American poet Joy Gresham. He was reserved – a content bachelor in his fifties. She was outspoken – a divorcee 17 year his junior. Their friendship developed into an unlikely but deep and abiding love – one which upended Lewis' convictions about God and His plan for the world and revealed a vital truth: a heart awakened to great love is also a heart made vulnerable.