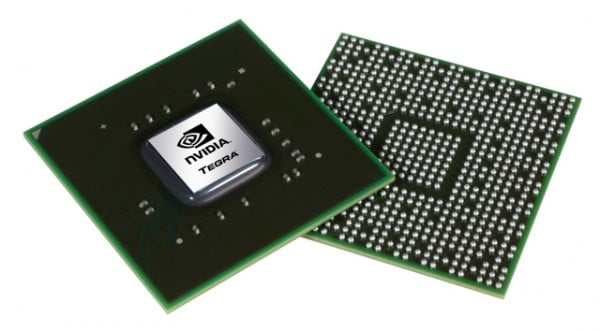 While a lot of the Consumer Electronics Show (CES) will be focused on exterior gloss such as the endless parade of tablets to be announced, new streaming apps and boxes for the living room, and uber 4G download speeds on nextgen smartphones, there is another battle raging behind the scenes: Intel vs. NVIDIA.
Certainly no strangers, their fierce competition has ultimately led to a windfall for consumers. Performance and battery life, for example, are no longer trade-offs we really need to think about as much.
A lot of other titanic tech death matches get the headlines these days. Facebook vs. Google. Apple iOS vs. Android. IBM vs. Microsoft… well, consider the latter added for a bit of 80s nostaliga.
Intel ($117B market cap) vs. NVIDIA ($9B)
But the really interesting spectator sport in the world of tech may well be Intel with its impressive Sandy Bridge CPUs in one corner and NVIDIA with its slick Tegra 2 processor in the other.
Two become one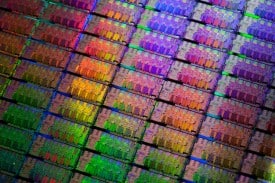 For the first time Intel has machined the graphics processor (typically a separate chip or component) onto the same die as the computer's main processor. While this has several technical merits including lower power consumption (resulting in longer battery life), and increased performance, it also has at least one strategic angle. By providing above-average built-in graphics processing power it means the average consumer may no longer feel compelled to buy a separate graphics card, certainly a shot across NVIDIA's bow.
Meanwhile, NVIDIA has been attempting to change the playing field. And it appears it may well be succeeding.
Have you heard about these things called tablets?
Essentially a tablet is a multimedia device which consumers use to consume lots of graphics-hungry content such as photos, HD videos, web sites, flash animations and games. This is NVIDIA's wheelhouse.
So when it comes to grabbing CPU/GPU market share during the transformational shift of computing from desktops to mobile think of the tablet as a bit of a Trojan horse.
It appears already that the tablet is biting into PC/desktop sales (and also the Mac line from Apple). With Tegra — NVIDIA's advanced mobile processor — powering the likes of the Viewsonic G, the Motorola XOOM, Toshiba Tablet and scores of other tablets, all of a sudden, they find themselves in the perfect spot to not only grow share, but further build a defensive moat that may reduce the role of Intel (and AMD) in the mobile space. (also note that Tegra 2 is used to power all sorts of other devices including in-car information systems from BMW and Tesla).
Chip Wars.
Just one more intriguing storyline to follow at CES which opens in two days here in Las Vegas.