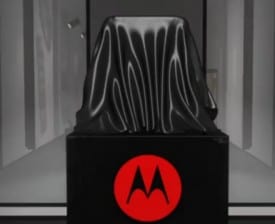 With the Consumer Electronics Show (CES) set to open next week in Las Vegas, it's time for some prognostication. I've been following the show for over twelve years now and thanks to the proximity to Silicon Valley (a one hour happy flight Easy, followed later by a one hour wiped-out flight west) I've been able to attend the show on several occasions.
I can't recall the event capturing as much buzz, though, as the 2011 edition.
Is this the Golden Age of all things gadgets? Has our culture become so tech-obsessed that we must know about every new product by the nano-second, even before it exists?
As I gear up for the event — researching vendors on the web, checking out product announcements, and navigating the flood of CES press invites inundating our inboxes here at Stark Insider — I'm struck by the fact that I'm actually looking forward to attending this year. Typically large crowds, smokey casino halls and overly-eager booth hawkers don't exactly make my desert day. But this time, I feel like we're on the verge of massive transformation. Industries are a-changing. Mobile. Desktop. Video. Communications. Networking. You name it, it's undergoing massive change (sometimes fatal, see Blockbuster).
To kick off our CES coverage, here are 5 significant story lines (and no doubt there are many more) to follow.
Storyline: Is it time for Microsoft CEO Steve

Ballmer

to step down?
Steve Ballmer is giving a pre-show keynote on January 5. But will he have any answers, or will this be another vaporware demo? You also have to wonder if it's time for the larger-than-life CEO to step down. About this time last year MSFT announced a tablet, and then delivered nothing. Its latest mobile strategy, based on a decent Windows Phone 7 OS, is at least 18 months too late. So now you have a titan of tech holding less than 4% market share, while Apple and Google go hog wild. The once great Redmond company can thank its luck stars that the XBOX exists. Microsoft is really two-in-one: an enterprise company and a gaming company. Its fortunes in tablets, smartphones and other consumer categories, though, have faded.
Storyline: Tablets as far as the eye can see
I'm not exactly breaking ground when I suggest that Tablets will be a big thing this year at CES. If 2010 was the year of the iPad, 2011 may well be the year of the other Tablets. According to one report, over 70 new models will be making appearances. The biggest announcements will likely come from Motorola (Xoom), Asus (eePC), Samsung (followup to Galaxy Tab?), and Archos. But will any of them be able to take a bite out of Apple's dominant 80%+ share of the market? Android 3.0 is supposedly the biggest update yet to Google's darling mobile OS, and this version will be optimized for the tablet form factor. However, do you remember 3D TV last CES. The real question then: Will we still be as enamored with tablet PCs this time next year? My vote is yes — computing is transforming.
Storyline: 3-D MIA
3-D is dead, or is it? The technology is dominating movie theaters, but not home theaters. As far as I can tell this was a major flop. Despite the efforts by big backers such as Sony and Samsung, consumers would not bite; too expensive, too difficult. Plus, there's a lack of content designed for 3-D. What a difference a year makes.
Storyline: Streaming video turns industry on its collective ear
So long DirecTV, DISH Network, Comcast. While I can appreciate your high-speed internet service, I am much happier getting TV shows and movies via Hulu, Netflix and Vudu. I don't think I'm alone.
Storyline: Is RIM dead?
Well, that's exaggerating just a tad. But for a company that pioneered the first truly smartphone (email on the go!), you have to wonder how many more missteps they can afford before going the way of Nortel. It would be most unfortunate. The Storm, the first phone sans-keyboard from RIM flopped. The recent Torch underwhelmed. Now there's word their Tablet, the Playbook, will be delayed because of short battery life. The company denies it. You can't deny, however, RIM's declining market share and decreasing relevance. Here's what happened: RIM was built for the enterprise. Apple then changed the rules. Now everyone wants sexy interfaces, ease-of-use. It's a giant consumer world now… the only difference now is sometimes you're surrounded by a firewall.