Not Baymused, but Stark Insider. That was the final call.
It all started (at least for me) five years ago, staring at a PowerPoint presentation that I would later use in for an executive planning session. My eyes practically bled from the prolonged sessions manipulating content, layout and order. How much more?
What I really wanted — at least in some small capacity — was to leave a mark on the world; and I'm not referring to the time I wrapped my brand new Jaguar XKR convertible around a pole (in the rain I might add, for clarification) on the Lawrence Expressway off-ramp in Sunnyvale.
In some ways, the rise of new media was a perfect storm.
The combination of self-publishing, low barriers to entry, and a new environment that valued creative gusto and technical know-how meant that I could broadcast to the world, for better or worse. All that was required was sweat equity. Determination was a nice side dish; getting nine "no's" out of the way to reach that one "yes" sometimes requires actor-size fortitude and perseverance. Ok, so yes, I was (and probably still am) blissfully ignorant.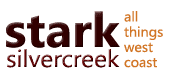 BTW – welcome to Sunday Espresso. If you're new here, this is the place to relax, chill and sip some fine Italian bean. As I've said before, what you read here shall remain only here. You have a nice face. I trust you, and I'll probably never say that again.
That StarkSilverCreek could grow as well as it did is partially surprising, especially given that some topics we cover (theater, arts, wine) aren't necessarily known to generate earth-shattering traffic.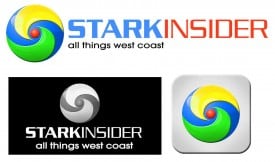 Last week I told Loni that it was possibly the worst name in the modern history of branding, save for New Coke and the Edsel. But now that I think about it, even those were both better as they are simple, easy to pronounce words (and ultimately, in those cases, it was the product itself that underwhelmed). Unlike: Stark Silver Creek.
So, now Stark Insider.
But it didn't come easy.
We knew our name was flat-out less-than-Oscar-worthy at least twelve months ago. No one, save for Mom and Dad, could remember it. And people thought it was possibly a casino, a winery or funeral home.
Frank Ferrante, arguably the greatest living impersonator of Groucho Marx and star of Teatro ZinZanni said during one of my favorite interviews, "What the hell do you call it? Stark. Silver. Creek. And it just rolls right off the tongue…"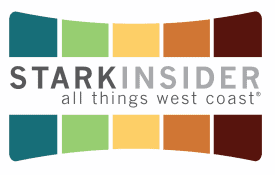 The brainstorming sessions yielded some pretty bad stuff, let me tell you. Most of these "closed door meetings" would happen in the confines of Loni's most-resilient Honda as we barreled up and down 101 or 680 or 880 or 280 to-and-fro various shows, events, interviews and video shoots. It always started with, "What if…?"
Like, what if we call it "Stark Red?" I suggest.
No.
Or "Stark Daily?"
Ugh, sounds too much like a traditional newspaper; Charles Zukow looked at me as if I was insane when I asked his opinion on this one during our decidedly organic market research efforts that involved randomly polling family, friends, business partners, and even strangers on the streets.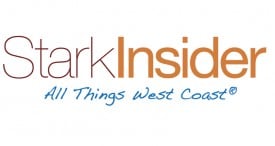 Ok, then "Baymused?"
Yes, yes. Hells-bells yes!
Brilliant!
So we pull up GoDaddy. Domain available? Yes. Buy it. We've struck gold! But to be sure, decide to sleep on it.
Like a bad hangover, the next morning we wonder, what were we thinking?! Scratch it.
And repeat.
If you've done this before then you'll know that serendipity plays an important role.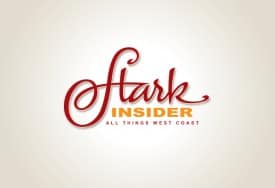 Loni finally came up with Stark Insider at the eleventh hour. And it felt right the next day. The day after. The week after. Which is a little odd since I prefer to think of myself as mostly an outsider.
So the migration that should've happened in 2009, took place over the past few weeks.
And once again, my eyes are bleeding.
We migrated some twenty systems (and I realize we're not exactly TechCrunch or HuffPo in size). Pushed GBs of content from one place to the next. Had a new logo designed which we think reflects what we're all about.
We waited for Google to discover the new site… and waited some more. Then, Stark Insider came to life. New name. Same mantra: publish or perish.
Finally, a brand I hope has a better than 1% chance of being remembered.
But most importantly a chance for us to continue to leave our mark on the world–for all of us that contribute here. I'm even more passionate now about everything "we" do here than ever before.