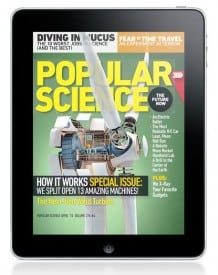 Will a $500 technology product sell in a franchise known for discount pricing, no-frills clothing and groceries? Next month we will find out as Target Corp. has announced that it will start selling all six models of the Apple iPad, the smash hit of 2010, in stores across the US. Given that the company already sells iPods and Amazon's Kindle, it makes sense that it would jump into the tablet market, one that is expected to rapidly grow.
The company is hoping that the combination of the iPad, plus the ability to receive a 5 percent discount from Target's credit card will spur holiday shopping sales.
Apple currently sells the iPad through its own chain of stores, and Best Buy. Walmart, the country's number one discounter, has not indicated whether it will strike a deal with Apple. Perhaps, they will go the way of Android, and ink a partnership with Google or its partners?
Meanwhile, Piper Jaffray raised its target on Apple (AAPL) to $390 and increased its estimate of Apple iPad sales in 2011 to 21 million units (up from 14.5 million). By 2012, they predict tablets will account for 17% of the PC/netbook market.