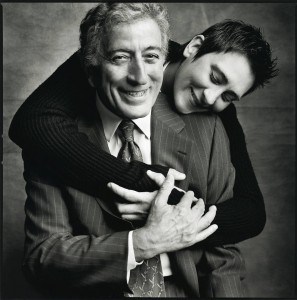 Once again, the shows and events are-a-happening across the San Francisco Bay Area. There is plenty of choice, and something for all ages too. Remember what Oscar Wilde once said, "The stage is not merely the meeting place of all the arts, but is also the return of art to life." Words of wisdom Lloyd, my man. Words of wisdom. Take heed my Bay Area friends, and head out to your local theater, stage, or event and support the richness that is the arts.
We're pleased that we've been able to bring coverage of the theater and the arts here on SSC for over 14 months now. It all started with The Kite Runner at the SJ Rep. Today, we've grown the SSC Theater & Arts Guide to include over 30 venues. Plus don't miss all our on location videos including interviews, behind-the-scenes, bloopers and the occasional crazy Flip cam action.
There are several new shows opening, and events to consider for your weekend calendar planning. Here are the top picks.
In The Wake
Berkeley Rep Theatre
Opens: 5/19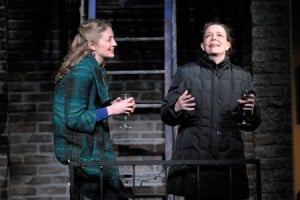 After an idyllic Thanksgiving filled with food, football, family and friends, a woman discovers how one passionate act can affect everything—her faith in love, her faith in country, her faith in herself. This tale of heartache and hope unfolds amidst the turmoil of American politics in the 21st century. Obie Award-winners Lisa Kron and Leigh Silverman reunite for a searing show which questions whether we as Americans appreciate our freedom.
Little Shop of Horrors
Buss Barn Stage Co., Los Altos
Opens: 5/21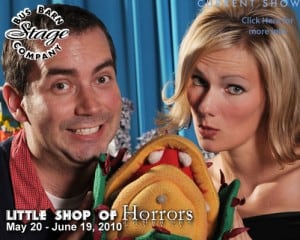 At Mushnik's Skid Row Florist, employees Seymour and Audry are barely eking out a living. The future is looking pretty bleak… that is, until Seymour discovers an exotic plant with a mysterious craving and suddenly the shop becomes an overnight sensation. Soon the plant grows into an ill-tempered R&B singing carnivore who offers Seymour fame and fortune in exchange for feeding his growing appetite. One of the longest Off-Broadway shows of all time, this affectionate spoof of 1950's sci-fi movies is a delectable delight!
Genghis Kan: The Exhibition
The Tech Museum, San Jose
Opens: 5/22

Discover the innovation, technological mastery, engineering marvels, the treasures and culture of the world's greatest and most misunderstood conqueror in this one-of-a kind exhibition. The exhibit makes its first and only West Coast appearance, opening Saturday, May 22, for a limited engagement at the Tech Museum in San Jose in partnership with Team San Jose.
Learn about the two faces of Genghis Khan: Conqueror. Statesman. Khan's infamous brutality is well known, but there was another side to the man who would form the first united Mongol nation.
View rare treasures from the 13th century Mongolia with more than 200 spectacular objects illustrating this extraordinary adventure including gold jewelry and ornaments, silk robes, musical instruments, pottery, weaponry, and numerous other fascinating relics and elaborate artifacts.

2010 Black & White Ball
San Francisco Symphony
Live Concerts: 5/22
Start your unforgettable 2010 Black & White Ball with a concert featuring Tony Bennett and k.d. lang at Davies Symphony Hall. Then, continue the festivities by dancing at five custom-designed stages in the War Memorial complex with music from Kool & The Gang, Tiempo Libre, Faith Evans and more! Feast on sumptuous bites catered by McCall Associates, sip signature cocktails under the night sky, and get ready for the legendary midnight surprise—a Black & White Ball tradition!
This magical concert and party benefits Adventures in Music, bringing music into the lives of every single student in grades 1 through 5 in the San Francisco Unified School District. Your ticket helps ensure this music legacy for San Francisco's youth
Recent openings, now playing:
Sonia Flew (review), San Jose Repertory Theare
Giant Bones (review), EXIT Theatre, San Francisco
In The Heights (review), Curran Theater, San Francisco
Peter Pan (review), Ferry Park – Three Sixty Entertainment, San Francisco
StarkSilverCreek: "Twice as fun… but only half as smart."
Join us on Facebook for All Things West Coast.