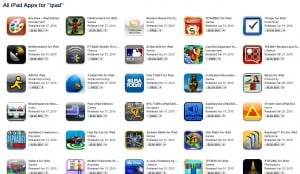 If you're getting an iPad this weekend then cancel all your plans, and block off hours and hours to enjoy lots of app surfing. And so far it looks like there will be plenty of juicy, glossy, sexy stuff to chose from. Today Apple launched the iPad apps section on iTunes. Although you can't use them yet, you can preview them, download them to your hearts content. Please, no drooling.
My rough estimate shows over 1,800 apps already live on iTunes for the iPad. The most common price points are $0.99 and $2.99, although like iPhone apps, many are free.
I'm still not convinced the iPad can fully replace a netbook or laptop, but as a multimedia consuming device it looks unbeatable. Pleasant surprises based on the early reviews include a long battery life (Walt Mossberg of WSJ claims he got over 11 hours, even more than Apple promised), and quick performance (blazing by some accounts).
Lots of the expected results are coming as well: stellar movie viewing experience, great for surfing. The virtual keyboard is decent enough apparently, but not great for long documents. No War and Peace here. But that's fine. It just means the iPad is not an all-in-one, rather it's the perfect little media companion. Kindle should be scared. I've also read the iBooks app is slick.
Sheesh, all of a sudden my trusty Moto Droid is looking rather dated. Or maybe not! At least it can take photos, make phone calls and even run multiple apps at the same time. But, of course, I still want an iPad too.
Some of the early favorites, or ones that caught my eye.
USA Today (free)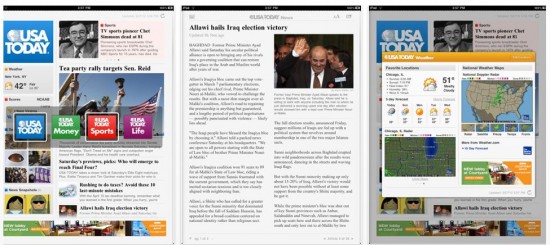 The Wall Street Journal (app is free)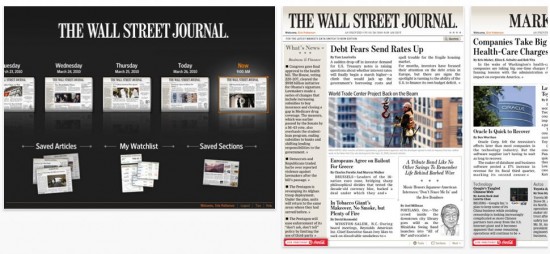 Twitterific (free)

Pacman ($4.99)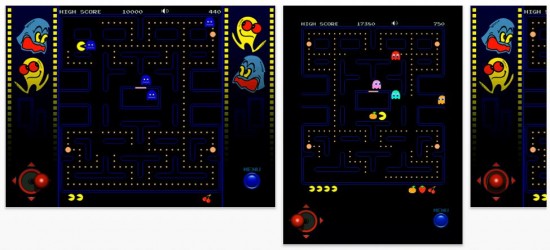 NPR (free)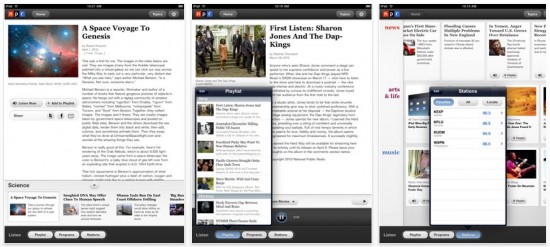 Scrabble ($9.99)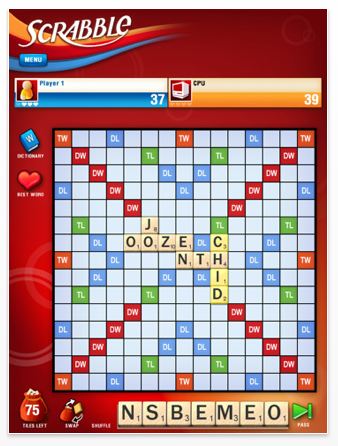 Top Gun ($4.99)

ABC Player (free)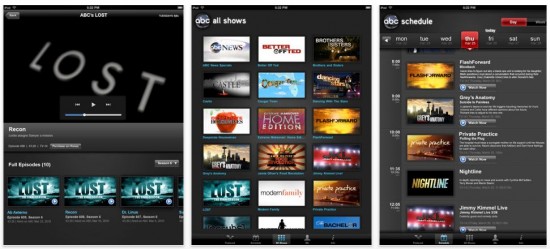 Ideate ($3.99)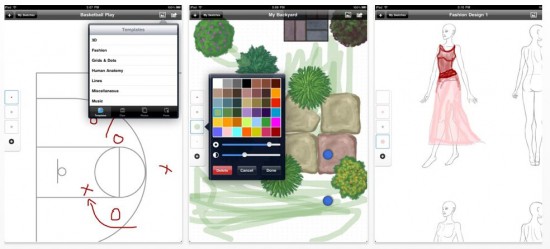 Night Stand HD ($2.99)