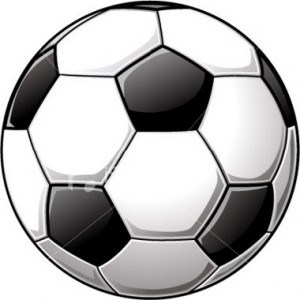 Let the crazy begin. Yesterday Apple opened the doors for virtual pre-orders for the much hyped, much discussed gadget that is the unfortunately named iPad. Most reports indicate that sales have been not only brisk, but chart-topping. Some say Apple had sold about 100,000 units on day 1. Others (Broadpoint AmTech) even predict total sales for 2010 alone will top 7 million.
Admittedly I've been a party-pooping skeptic all along. I find it hard to believe consumers will fork out over $500 for yet another portable device when most of us already own a smartphone and a laptop. Plus, netbooks offer more expandability and full blown keyboards for almost 50% less. Then again, they don't have the Apple je ne c'est quoi when it comes to industrial design. Apologies Mr. Bond, nobody does it better than Apple.
So I spent some time surfing around the various reports about the Apple iPad to discover what is really going on. There were two questions on my mind:
1. Are the initial sales figures representative of early adopters (and thus will quickly fade) or do they represent the tip of the iceberg, the dawn of a new tablet-loving era?
2. How do these analysts come up with these sales numbers?
These early sales figures obviously represent early adopters as, by definition, they are buying an unproven, generally un-reviewed, first generation product. Apple has amassed a large, loyal customer base that will almost buy anything new from the company. MacBook Air. Sold! Magic Mouse. Got it! iPhone 3Gs. Time to upgrade!
So it's no surprise that the coffee designer crowd was hit the Apple site with Birkenstock flurry. Must have iPad!
Prediction: April will definitely bring showers. Showers of iPad show-offs. Prepare yourself. The demos will be never ending. Streaming movies. Swiping large photos. eBooks. Your local Starbucks is going to be one nauseatingly gooey ad for the thing. So will Trader Joe's. I can already picture soccer Moms running around the store with a virtual grocery list. Or playing Tetris on it while navigating a swerving mini-van full of 10 kids and balloon party.
But beyond the insane, are any rational, productivity-seeking people buying into the buzz? You know, the boring types that need to get work done. Like me, with drab black ThinkPad, so un-cool. I'm not sure we'll find out until a few months after April. That is the lynch pin: Can sales jump the so-called chasm into the hearts of mainstream buyers? This will require more than just lust. It requires the boring, and socially unpopular mind of reason.
BTW – yes, I want one. Me too. Gorging on the never-ending techno buffet of the 21st century is a right of Darwinian proportion.
100,000 units on day one. 50,000 in two hours. How did the analysyts come up with the numbers?
I discovered they use the Apple order id.
In other words: I buy an iPad and my order is 1,000. An hour later someone buys an iPad and their order is 11,000. Therefore approximately 10,000 iPads were sold.
However, this is black art.
There are many assumptions that need to be added to he mix. The first is that people on average are ordering 1.1 iPads. Also, since other products are being purchased you need to discount the orders slightly, although comparatively it's a tiny number.
I also wonder why Apple uses a sequential order number system? Why not use some kind of algorithm to disguise it so the notoriously secretive company can keep the success or lack thereof under wraps?
I have so much to learn. One thing I'm still convinced of: no other tech company can create this kind of hype around a new product launch except for Apple.