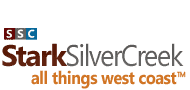 2009 was many things to many people. For most, economically, it was one to forget. For theater and arts, it was great from an artistic point—if brutally challenging for the box office (see SSC pick for best show of 2009).
For media, specifically "new media," blogs, YouTube, social networking etc., it will go down as a watershed year; a definitive turning point.
Who can forget the Iran uprising and the powerful impact of Twitter on getting the word out to the rest of the world?
Or that CNN, the patriarch of news and once a next generation news media outlet itself (rewind to the 1980s when they reinvented TV news; creating 24-hour coverage), now references Twitter, YouTube and Facebook for stories, data, facts. Real-time is here.
Blogs are now taken seriously.
Not necessarily in the dramatic sense mind you. But that they (we) can reach serious readership. And, more importantly for advertisers, can reach decision makers, buyers. People who not only have disposable income, but also place a premium on unbiased, trusted, credible opinions. And these days, that voice is more likely to come from the Blogosphere.
It Takes A Village
Firstly though, with the new year, it's high time that I thank some people that have helped SSC over the past year. After all, it does take a village. Multiple perspectives—be they written posts, videos, rants, reviews, or photo essays—add spice to the mix. And it strengthens this virtual community we're creating together.
So, thank you: Al Graichen. Jane Lurie. Carl Orthlieb. Mike Carral. Chris Wright. Tom Eden. Deborah Scanlon. John Fulanos. Brytanie and Kyle Marshall.
And there are many more. Those that contributed to the 2010 Loreto charity effort by submitting amazing photos and/or purchasing a calendar; it's much appreciated, and I know the School of Interado is thankful for that.
Classical, Opera, Jazz Coverage for 2010
We are so excited to have two more contributors on board at SSC.
Eugene Lee is a man on a mission. By day (and a lot of nights I'm sure too) he's the CEO of Socialtext in Palo Alto, a social networking company focused on the enterprise. He's also regarded by BusinessWeek as one of the top CEOs to follow on Twitter. You can often find him "checking in" to Cafe Coupa in Palo Alto via Foursquare.
Our intellectual quotient increases by multiples whenever he logs into WordPress and publishes another article on Opera. Look forward to more! We hope to bring more of his insights (and musical chops) to SSC readers with increased coverage of classical and jazz events around the SF Bay Area.
Expanding Theater Coverage for 2010

Also, on board I'd like to thank Pat Reardon for all that she's done so far for her theater reviews that have garnered much attention. A lot of readers know Pat as a home owner and neighbor from Loreto Bay. An enthusiastic, inspiring personality, she and husband Barry are yet another example of the wonderful community we're all building down in Loreto, Baja, Mexico.
Pat is, as they say, a patron of the arts. And we're so excited to have her contribute.
New Media – Where are we headed?
So, then, what about new media? And what about SSC's place in this transforming world of newspapers, television, Internet, smartphones, eBook readers, video sharing and social networking?
Like everyone else, I'm not sure I know the answer.
I do know this: print is dying. But that's not news. The cost structure just doesn't work anymore. It's a digital world. And it's also increasingly mobile.
In 2010, I predict (rather safely) many more traditional newspapers will go all digital, like Seattle Post-Intelligencer did in 2009.
I can also say that SSC will be somewhere in the mix. Because we're doing what we love, and because working for a Japanese company a few years back taught me to look at time horizons in decades (not in months as we are wont to do here in Silicon Valley, especially at start-ups).
We're little mice running endlessly on a wheel.
As long as Loni keeps feeding me her gruel (Chicken Curry) and I can enjoy a glass or two of California wine here and there, I can contently keep at this thing for a century or two.
It's the wild west in some ways… and we're learning as we go. Perhaps some day this will be a new media footnote. All the marketing and small business elements are here: branding, growth, positioning, messaging, logos, tools of the trade, managing IT. You name it. And, despite what many of the hucksters will tell you, there is no proven roadmap out there. This is all too new, and amorphous.
Another thing I know for sure; if you plan to get in this game, make sure you (1) love it; (2) have infinite energy; (3) embrace change; (4) enjoy losing money; (5) never take a vacation without video blogging, Tweeting and writing simultaneously; (6) can laugh at yourself, a lot; (7) are tolerant of constantly making mistakes, learning new things, trying again; (8) can brush off the occasional traditional media barbs and jabs, alternatively questioning and not understanding what you do; and (9) respect and thank those that help along the way and give you a chance.
And, just because "top 10" lists are so fashionable:
(10) understand that your readers are always (always!) smarter, better looking, funnier, sexier, and more worldly than you.