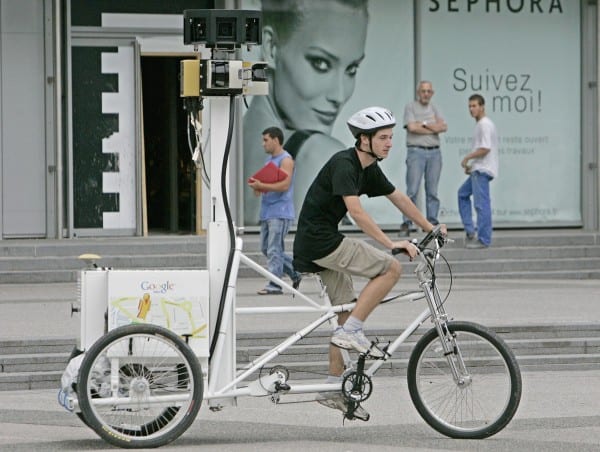 This is not a green ice cream truck. This is a Google employee doing his job for Google Maps. Plus getting a bonus workout. Along with some giggles and lots of pointing and hollering at the slightly dorky looking contraption.
But Google, of course, will get the last laugh as they map out every square inch of the universe so that we can find the nearest pizza joint or massage parlor in 30 seconds.
The bike itself is a nerd hobbyist dream: on-board GPS, 9 HD cameras, a computer, generator, and according to the Globe & Mail, "a clunky white pole" which holds the camera rig.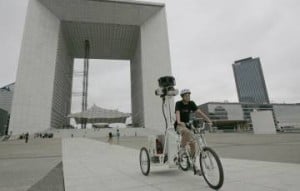 This might not be news to many of you as the photos have been floating around for a few months, but it finally satisfied my curiosity of how they got my house, my car, and just about everything else indexed on Google.
The photo cyclists have been combing the world, one street at a time, like a giant game of Risk. After conquering the US, they've hit Canada, Britain, Italy, and most recently, France. Mon dieu.