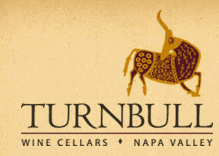 I readily admit: I always look forward to visiting Turnbull Wine Cellars in Napa Valley.
In the past, the wines have never let me down, delivering complex, rich high quality results. To boot I enjoy the raucous-free, boutique feeling of the grounds nestled among the trees and vineyards of Oakville. Compared to some neighbors up and down highway 29 that readily cater to the wine equivalent of spring break party goers, it's thankfully rare to see uber limos pulling up to Turnbull.
The tasting rooms, both the standard and reserve, are simple, uncluttered and focused on the task at hand with large counters adorning the sides of the rooms. The reserve room is larger, with vaulted ceilings and a black and white photography exhibit on display. What better way to enjoy some nice wines, while strolling and enjoying some of the artistic photos?
CJ, a fixture at the Turnbull reserve tasting room, entertained, poured, entertained some more, and then poured yet some more.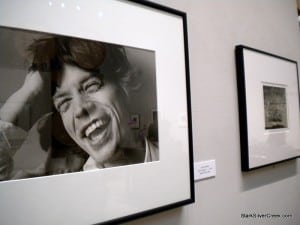 Also the food educator, she alone might be worth the visit. This is what the classic Napa Valley experience is all about: knowledgeable, passionate, fun, and slightly quirky characters enjoying the moment and people around them. I did hear a co-worker mutter under her breath "You can only believe 25% of what CJ says!" Consider that another challenge; determining the fact, from the fiction, from the myth.
Okay, on to the wines. The Reserve wine tasting list ($20 per person, free for club members) offers 4 wines.
2008 Viognier – 91 pts *Clint's Pick*
I immediately like this one. Although the tasting note had me on full alert, "fruit, floral notes". Uh oh. Would this be another overly-herbaceous glass of flower water? Thankfully no. I'd liken this to a sophisticated Sauvignon Blanc. It doesn't need to jump up and down your leg to get attention. This Viognier has a striking golden hue, and the nose is pleasant: tropical fruit, and, yes, fruit. But what I like about it on the mouth are the minerals and acidity. Just the right balance. Finish is light, crisp and short. Perfect summer wine. $30/Bottle. $24/Wine Club.
2006 Zinfandel – 89 pts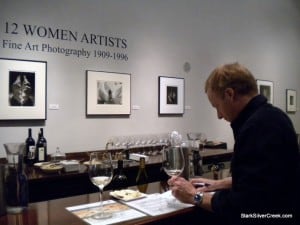 86% Zin, with 14% Petite Verdot for fun. This is a traditionally zingy Zin; bold, spicy, berryish. Only 175 cases were made, so if you like this one, get in quick. This one screamed pairing to me. Anything fatty: BBQ ribs, juicy Ribeye steak. This Zin will not fade. The color in the glass is again striking. The nose is intense blackberry with ever present vanilla notes that I enjoy. $35/Bottle. $28/Wine Club.

2005 Syrah – 87 pts

Made from 100% Syrah, the grapes are sourced from three vineyards: Weitz, Fortuna and Blossom Creek. One word: jammy. If that's your sort of thing, you may like this one. For me, I prefer more tannins and structure. Loni disagreed with me, and liked it, so, again, the joys of personal preference. It's just one step too far from the aciditic nature I like in wine to keep the complexity in place.

2005 Black Label – 92 pts *Clint's Pick*
Are you kidding me? This one is great. Perfection for a Napa Cab. 73% Cab, 15% Petit Verdot, 4% Cabernet Franc, 4% Malbec, 4% Merlot. It made other wines tasted earlier in the day seem like minor leaguers. When you think Bordeaux style varietal blend, this is what we're talking about. Full extraction of that great, bold, fruit, but with the tannins and structure that deliver a long, elegant finish. CJ also poured us the '06 to compare. It had a softer nose, with less smooth finish, indicative of its relative youth. However, the '06 has more aging potential. So drink the '05 now and over the next few years, and put the '06s in the cellar for 5 years.
We also picked up a 2006 Toroso which is Turnbull's Sangiovese. It's on deck, and will report back soon on that one. 130 cases ($30/$24).
For those that missed it, we did speak with Peter Heitz, the winemaker at Turnbull, on an episode of Wine Tales (Turnbull Cellars' Peter Heitz discusses wine with Loni on 'Wine Tales'). Note that he recently joined the winery, so it will be a while longer before we can enjoy the benefits of his experience and style.