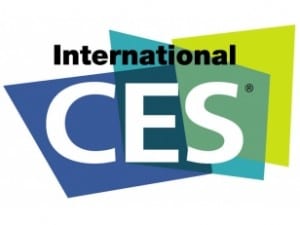 With the Consumer Electronics Show behind us now, it's time to update our gadget lust lists. Or is it really? I mean when I review all the announcements and new products showcased at this year's show (which, not surprisingly, saw attendance plummet 25%) I don't see a whole lot of "holy cow". Or even pretty cool.
Instead the 2009 CES show was about incrementalism. Yes, you know the boring refrain: cheaper, lighter, faster. Not that there's anything wrong with that. It just seems like the grandiose, flashy announcements are the product of an era bygone.
Still, I did manage to pencil in at least 3 products I thought worthy enough of your hard-earned gadget dollar. In no particular order:
1. Palm Pre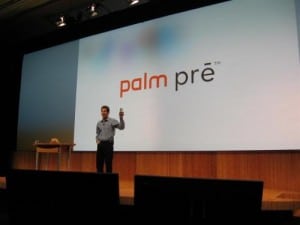 Palm was the surprise comeback story this year. Rising from the ashes, it seems like for perhaps the tenth time, Palm won over critics and mobile gadget hounds alike with their exciting new Palm Pre phone with brand-spanking new WebOS. It's an impressive feat and I don't think anyone saw it coming.
Still, will it really matter?
Color me skeptical, but Palm is not exactly the shining star of business acumen. It changes products, management and strategy more times, than, say, Tivo — a brother in arms of sorts. Long-term forecast: hazy. 
Also, do consumers really need yet another phone with keyboard, browser and email. There are already excellent choices from Apple (iPhone) and BlackBerry. Last year, Google entered the market with their promising Android platform and the T-Mobile HTC G1 phone. All of these companies have more resources to support customers long-term and to continually innovate on product features.
Well, ok so this is not exactly a ringing endorsement for the Palm. The Pre though does appear to be excellent. And Palm has proven to know a thing or two about mobile operating systems. It's slick. And very well designed. 
I think it's worth at least adding to your short-list if you're looking to upgrade this year. And it was by far the biggest news in mobile phones at CES.
2. HP Pavilion dv2 12″ Laptop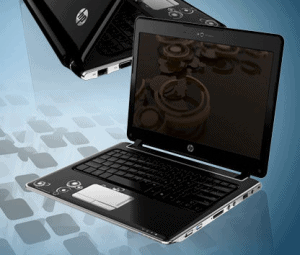 I like HP's line of current laptops. When I recently reviewed their latest 15″ laptop model (see HP dv5t laptop review: The first place to look for value and performance) I was impressed with build quality, features and price. It seems like HP is firing on all cylinders when it comes to it's laptops.
Recently, they introduced a 10″ Netbook, and at CES this year they broadened their lineup with several new model announcements including my favorite of the bunch, the 12″ Pavilion dv2. At under 4 pounds, it is light and easy to tote, yet offers decent power with the new AMD Athlon Neo processor. It's like the best of both worlds, offering the portability of a Netbook without sacrificing too much power. 
Other nice features include discrete graphics (by ATI) and a bright, LED display. The keyboard is up to the usual excellent HP standard and comes in at about 92% of a regular laptop, so touchtyping should be a breeze.
The best thing about this new dv2 is, another HP strong point, it's price. It will cost about $700 when it goes on sale this April.
3. EchoStar SlingLoaded HD DVR 922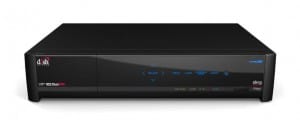 Time shifting is old hat. But zipping those recorded events over the Internet is just hitting main street. Sure, Slingbox has been around for a while, but has mostly enjoyed an eager crowd of early adopters. The masses may be on  board soon too with this new product announced at CES in partnership with Echostar.
The Echostar HD DVR 922 combines a DVR (for recording in high definition) and a Slingbox (for "slinging" The Simpsons across the world to your hotel room in Venice) into one super slick, easy-to-use device.
The best use I can see for it is to follow your local sports team while traveling. Or perhaps even to provide TV coverage in area that has none… but then again where would that be?
And the 2009 over-hyped, oddly unusable award goes to: the Sony P-series "Lifestyle PC"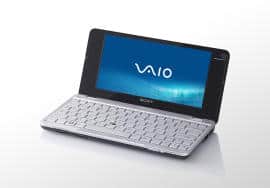 Sony can be great, and they can be lame. This falls into the latter, although the new Sony P-series so-called "lifestyle PC" (i.e. not Netbook) seems to have put a lot of people, and the press, into a tizzy. I'm not sure why. Here we have an overpriced, too small, mostly unusable product targeting a market that doesn't exist.
I just don't understand it. 
Yes, Sony's engineers can build beautiful products. It's nice to look at. And it comes in so many exciting colors. But with a tiny 8″ screen and super high resolution of 1600 x 768 will anyone be able to read it?
My best guess is this is chest thumping the Sony Japanese way. If you can do it, we can do it better! Proving once again engineering superiority over business smarts or market awareness.
I could be wrong, but I think we will see these overpriced, un-needed devices crowding eBay about a year from now for at least 50% off.