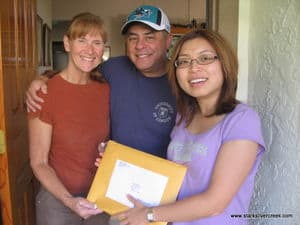 It's been almost two weeks since Clint and I launched our crazy Loreto calendar idea and we want to thank everyone who has shown their support for Animalandia by purchasing these calendars.
For those interested in the charity Animalandia, Jane L. has written a fantastic blog entry.
The inspiration behind two of the photos in the calendar have been posted:
We told all of you that periodically we would post updates on how we are doing.
Drum roll please…
So far, we have sold 29 calendars and have raised $310 for Animalandia. This is fantastic, but I know we have not reached our potential as a community.
"Got our first shipment of calendars yesterday and LOVE THEM! Really like the selection of pics you choose and the colors are so vibrant. Thanks again for putting this together!" – Cathy
Join in the fun order your calendars, support Animalandia and ensure Clint and I are fully employed in the evenings and weekends!