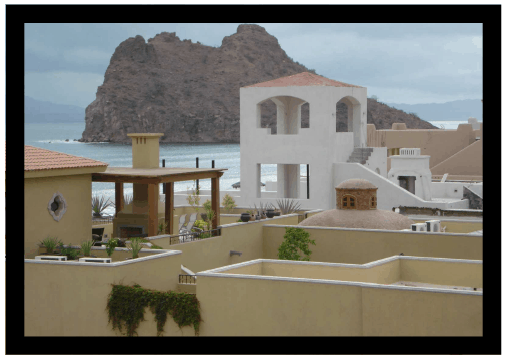 There are a lot of changes happening within the Loreto Bay Company as RePlay Resorts begins to execute on new organizational and operations models. In addition, the management team is reacting to the challenging real estate market. Now that Michael Coyle and his team have been at the helm for about 9 months, they've had time to assess the business and decide where to tweak, and where to overhaul.
Construction and Operations Priority #1
Construction and on-site operations in Loreto was first priority as it was most directly related to cash flow, and some homeowner dissatisfaction with the slow pace of construction. This appears to be fixed. With Beck on board, and streamlined operational processes, we're now seeing reports of 9-month house completion times – a huge improvement over the previous 2 year contract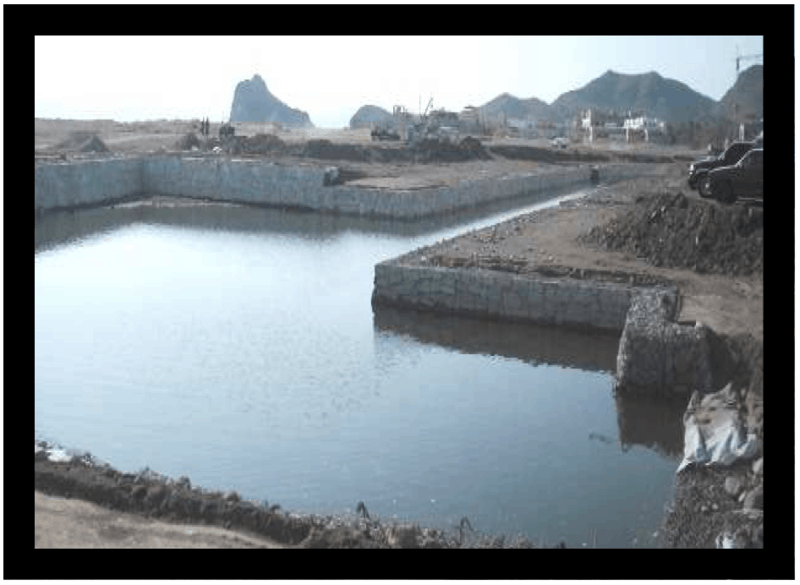 to completion time frames.
Closing Scottsdale, Arizona Office and Consolidation in Loreto
I always thought it was a little unusual
– although I understood why, based on the parent company's past projects in the Scottsdale area
– to have customer service in Arizona, while actual construction and the abundance of information homeowners would need was in Loreto. In addition some management and other Loreto staff were located in Victoria and Vancouver.
A confusing trifecta of inefficiency and ultimately a recipe for slow information relay, and miscommunication. It must have been challenging as a customer service representative in Scottsdale to get timely information from the streets of Loreto and then relay it back to customers.
This is all changing now. An email from Mike Ravenhill yesterday (8/21/08) confirmed the closure of Scottsdale and relocation of some staff to Loreto. For homeowners this should result in faster and more accurate information. For Replay it obviously reduces expenses. Here is the email from Mike:
Dear Loni and Clinton,

I am writing as a follow up to the letter that you received from Michael Coyle dated July 30, 2008. In this letter Michael noted that the Scottsdale office will be closed by the end of the year. As part of this transition the Village Home Account Managers and Customer Services Department will be transitioned to Loreto, Mexico. This change will be effective August 31, 2008.

Over the course of the next 10 days, the Village Home Account Manager's and Customer Services Department are committed to ensuring a seamless transition of homeowner files to the new Loreto Bay team

At this time, I would like to introduce Hector Morales, the new Senior Manager of Customer Services. Hector and his team consisting of Deianira Morales and Jesus Gonzalez will be overseeing the homeowner relations from this point forward.  Heather Baki, Carole Agajanian, and myself will be working closely with Hector and his team in a support capacity over the next few months to provide the needed assistance for this transition.

Luis Pereira, the Development Director of Founders neighborhood along with Luis Amare, the Development Director of Agua Viva will also be working closely with Hector and his team to provide the communication necessary to keep our homeowners informed.

Your newly assigned service representative is Dia Morales.

Hector Morales
Dia Morales
Jesus Gonzalez             

Please do not hesitate to contact your new representative with any questions.

Lastly, I wanted to thank you all for the tremendous support you have demonstrated and I look forward to seeing you in Loreto.

Sincerely,

Mike Ravenhill
Loreto Bay Company

New Pricing and Selling Model
Also this week we began to hear from other homeowner's (thanks to those who emailed us with the information) about a new pricing promotion. It is offered first to home owners and is (not surprisingly)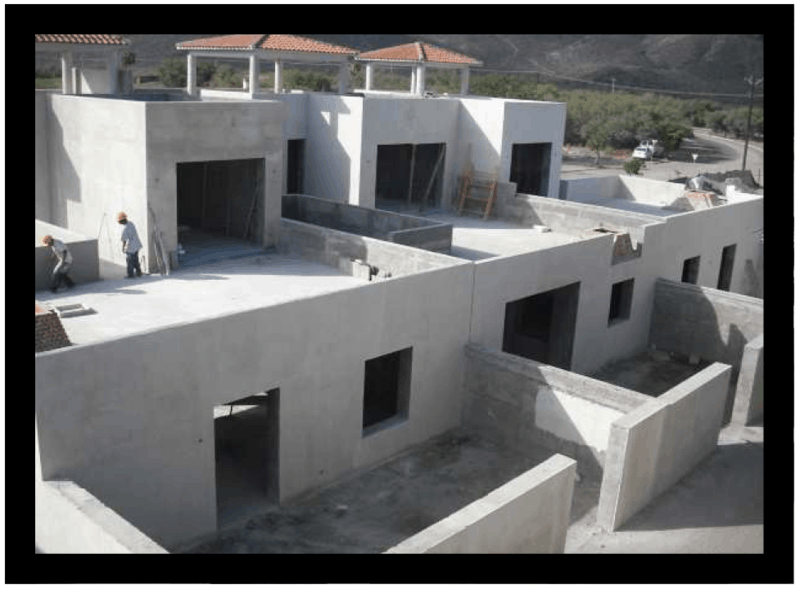 a "limited" time opportunity. Given the tough economic environment coupled with a severely crippled housing market (at least here in the US), we suspected this was coming. Through 2007 we continued to hear about nice % gains in pricing for Loreto Bay. Then earlier in 2008 we stopped hearing about it, and noticed a flattening in monthly price lists. Again, this was not a surprise as we had seen price corrections in the US market of 10-30%. With the sub-prime mess it would mean less equity for potential buyers to pull-out of their current residence to invest in a vacation home.
So phone calls have been going out this week to homeowner's with a special promotion. Details are included in a follow-on email. Sure enough we received a nice call today from the LB sales team in Vancouver. Here are some highlights of the promotion:
Homes are now fully furnished (and rental ready)
LBC will pay HOA fees for 2 years
Closing costs are included
The

"

Cortez Explorer's Club

"

membership is included
Only 25% down required, remainder on completion of the home
Introduction of new plan (it's been on the site for a while)

"

Casita Cortez

"

starting at $375,000
Here are a few links to the most recent Aqua Viva maps:
The price range of Agua Viva homes on the Aug 20th price list ranges from $375K for a Casita Cortez to $679K for a Casa Alegre.
Custom lots range from $299K to $1,350K.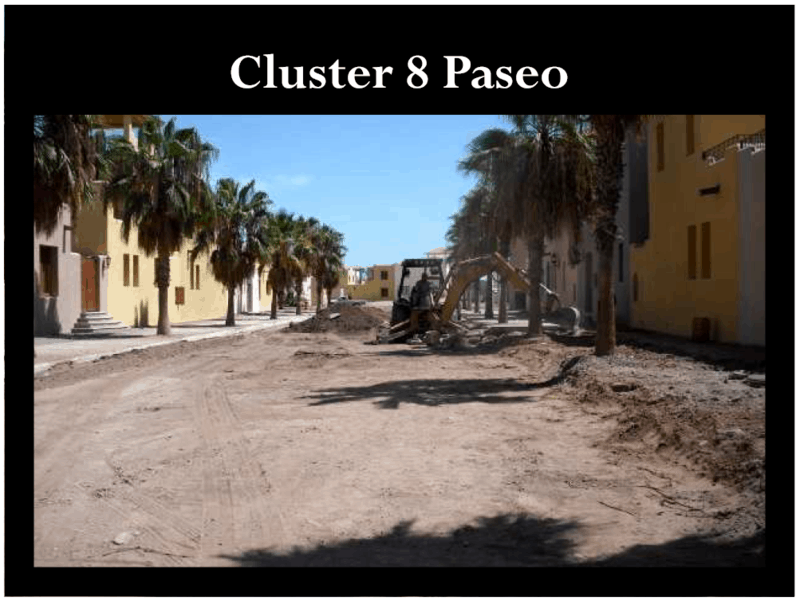 For more details on pricing you should email your sales rep, or visit exploreloretobay.
So what do we think? Well, simpler is better. And this turnkey approach definitely makes it easier for people to buy. They no longer need to think about construction draws, furnishing options and all the additional costs to get their vacation home up and running. In conjunction with the new focus on streamlining options selection and consistency of building, it appears this will help the development scale. Again I believe this is another indication of the Replay Resort management team's resort experience background from the Intrawest days on projects such as Whistler and Mt. Tremblant.
For existing homeowner's it may mean that those extras you previously paid for are now included gratis. Depending on when you purchased you may still come out slightly ahead, break even, or slightly behind. I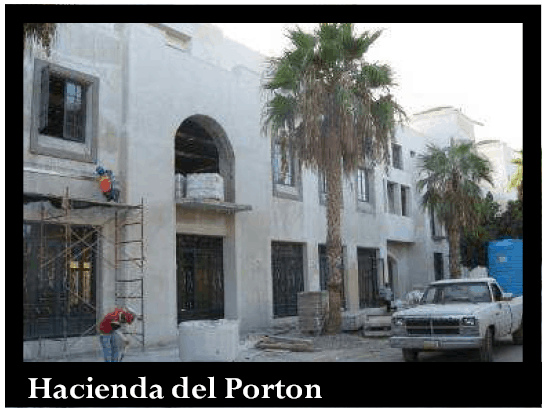 t's hard to say. We purchased in 2006 and have some appreciation. And also earlier buyers have the benefits of better options selection and customization. Recent buyers benefit from much improved construction techniques.
New Floor plan
Called the "Casita Cortez" a new floor plan is now available. It looks interesting and supposedly starts around $375,000 as previously mentioned.
A 2 bedroom, 2 bathroom model it offers 1090 sq. ft. of living space. What Loni and I liked about this model is the decent amount of outdoor living space. You have garden and dining spaces off both the front and back of the home which is very nice.
According to the map 31 of these units will be built in a cluster on the former site of the old convention "Batcave".
The Construction Coach Sends Out #6 August Update

Also today, we recevied yet another excellent ground report from Bill and Laurie of The Construction Coach fame. It has information you can't get anywhere else. It's an informative, up-front and realistic update on what's happening at the Loreto Bay construction site. It also helps homeowner's with helpful advice on maintenance and general tips to keep your investment in tip-top shape. Highly recommended. Link.
LBC Community Update August 15th Update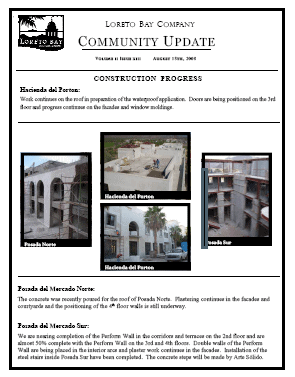 Also from last week, here are some of the highlights from the official LBC community update. Again progress has improved dramatically.
Hacienda del Porton: Work continues on the roof in preparation of the waterproof application. Doors are being positioned on the 3rd floor and progress continues on the facades and window moldings.
Posada del Mercado Norte: The concrete was recently poured for the roof of Posada Norte. Plastering continues in the facades and courtyards and the positioning of the 4th floor walls is still underway.
Posada del Mercado Sur: We are nearing completion of the Perform Wall in the corridors and terraces on the 2nd floor and are almost 50% complete with the Perform Wall on the 3rd and 4th floors. Double walls of the Perform Wall are being placed in the interior arcs and plaster work continues in the facades. Installation of the steel stairs inside Posada Sur have been completed. The concrete steps will be made by Arte Sólido.
Custom Homes: The Custom Homes Division is actively working on 37 homes, 27 of which are in the finishing stages. Our Director of Custom Homes Construction, Javier Alvarez, expects to complete 21 homes within the next five to six months. Pools and cupolas are being constructed in several custom homes and we are also working closely with Land Development to coordinate the logistics on work in the courtyards and common areas.
Agua Viva: The canal walls are 90 percent complete and are now being topped off. The first kayak launch is finished and landscape will follow later this year. Homes in Clusters 2 to 11 are currently being plastered and windows will soon follow. Planning for the courtyards, walkways and plazas is now underway and construction is expected to start in the fall, as homes are completed.
Founders Neighborhood: The new design for the Paseo is nearing completion and work is now underway on Via Validad. The goal is to complete the Paseo from the Inn to the Posadas by January of 2009. We are pleased to share that work is now underway on the Cluster 9 pool and the hole has been dug. The stone walkways are proceeding quickly and the additional landscaping will start next week. Work also continues to progress in the courtyards as seen in the photographs below.