Updated for 2023-2024
If you're in the market for a new camera and want to shoot video, you're in luck. With the advent of mirrorless technology, there's an almost staggering array of cameras that produce crisp video, without the need to spend thousands of dollars. Canon, Sony, Panasonic, Leica, and even relatively new players like Blackmagic Design have ratcheted up the innovation factor.
Bottom line: now is a great time to be shopping for a 4K mirrorless camera.
But how to decide which camera to buy?
I've rolled up 5 of the best mirrorless cameras for sale today. These are ones that do especially well when it comes to video. So if you plan to shoot, for example, short films, YouTube and social media videos, weddings, and the like, you'd do well to give these a look.
A few here (especially the Panasonic GH6, Sony a7S III and Blackmagic) will give you even more runway, and can be used to produce commercials, music videos, fashion films, and even full-length features.
So, with that, here's 5 outstanding mirror cameras you should consider for your next video project.
Top 5: Best Mirrorless Cameras for Shooting Video
(in no particular order)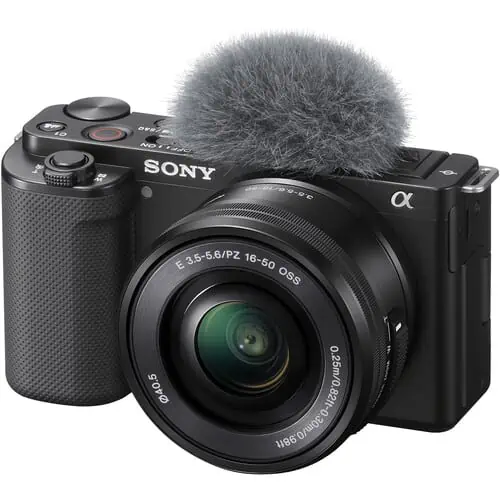 Best for: Vlogging, YouTubers, content creators, travel videos.
Watch out for: Controls can be too tiny for those with large hands.
Buy: Amazon
If small size, portability and Vlogging are your ultimate goals, consider the outstanding Sony ZV-E10. While this tiny powerhouse looks like a regular point-and-shoot camera, it packs some serious power. Like 4K video for instance (and 120fps in HD). And a slick product showcase mode that makes for quick and smooth focus transitions. An interchangeable lens mounts affords plenty of creative possibilities, though I think the 16-50mm bundled lens package is a great place to start.
Perhaps best of all, you'll look totally inconspicuous capturing video — making the ZV-E10 perfect for shooting in museums or other public venues, and capturing documentary footage, for example. Discrete, compact, stellar image quality. There's a lot to like here.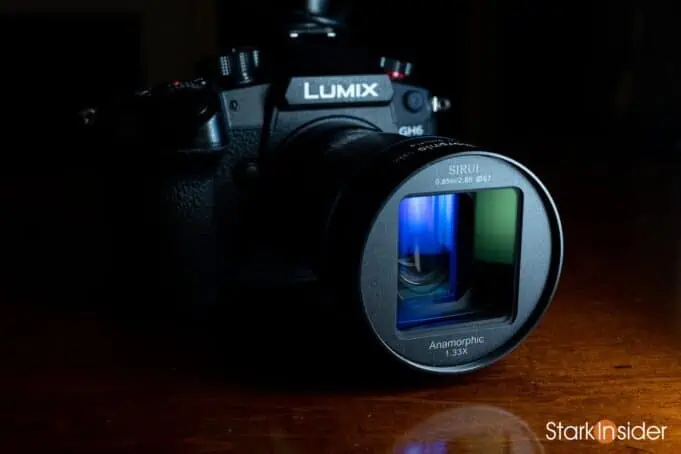 Best for: Filmmakers on limited budgets, serious creatives, professionals and hobbyists alike.
Watch out for: Crop factor on micro four thirds sensor (you'll need a wide angle lens to properly capture landscape).
Buy: Amazon
Aspiring filmmaker? Time to get to know the Panasonic Lumix GH6.
Panasonic nailed it with this high-performing, incredibly well-made camera — the most recent addition to the storied GH range. Surf the forums and you'll quickly discover that many would-be filmmakers, documentary makers, and music video producers on limited budgets go with the GH6 (or the still highly capable GH5). Not only does the GH6 offer up an impressive 5.7K resolution when capturing video, it also delivers superb handling (the ergonomics are just right), sharp image quality, and an interchangeable lens mount (the ever versatile and affordable micro four thirds).
WATCH: The Storm – Shot on Panasonic Lumix GH6
The GH6 is deceptively powerful. For instance, there's included filmmaking tools such as a waveform monitor, focus peaking, and other features targeted at professionals.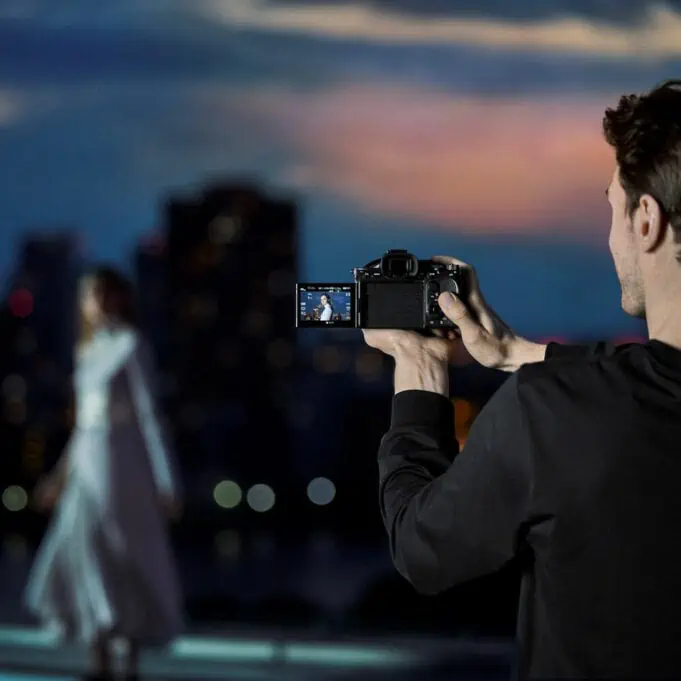 Best for: Event shooters, sports shooters that need high frame rates, landscape videographers, anyone who needs no-compromise low light capability.
Because: Sony's popular a7S III is a proven mirrorless choice for those looking for the best full-frame video performance.
Buy: Amazon
There's a reason why when you Google "best cameras for shooting video" the Sony a7S III always seems to come up top in the results. Search forums and Reddit and the praise is almost universal: people love this camera. Especially for shooting video. Some of that has to do with the full-frame sensor — you get lots of light and lots of pixels and details. But there's also a certain magic found in the image quality that is organic and a pleasure to experience, especially on big screens.
Like most modern Sony models you get lots of codec options, highly durable build quality and a menu system that provides customization choices that should suit just about any shooting scenario.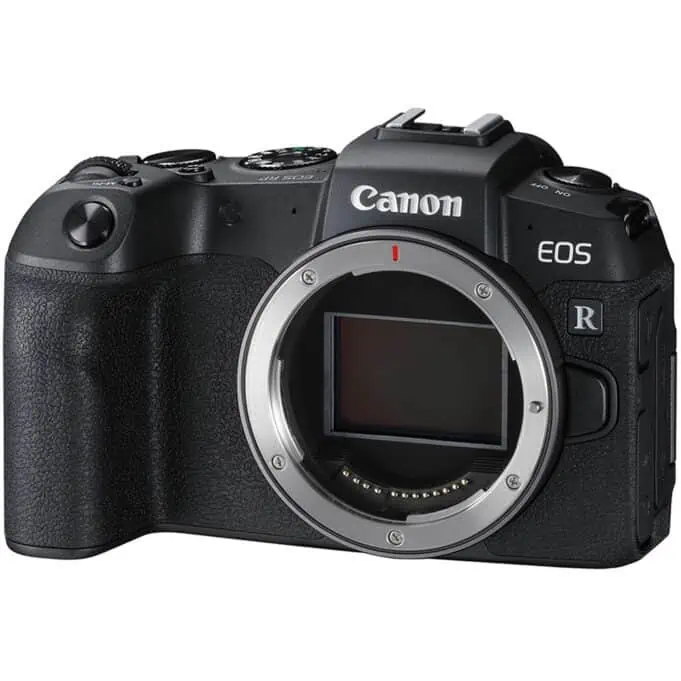 Best for: Those on a budget who don't want to sacrifice image quality.
Watch out for: Video specs not quite on par with step-up models such as the Canon R5 or Sony a7S III, but then neither is the price.
Buy: Amazon
If you're on a limited budget, but still want a high quality camera that can produce amazing images, and solid video, consider the Canon EOS RP. Sure, it's the entry model. At just $999 USD, though, you get a lot for the money, including the new RF lens mount which means you can tap into a vast array of high quality lenses. Better yet, the ESO RP features a full-frame sensor. That's remarkable considering the price. Battery life is excellent. And Canon's Dual Pixel CMOS Auto-Focus system is hands-down the best available on the market.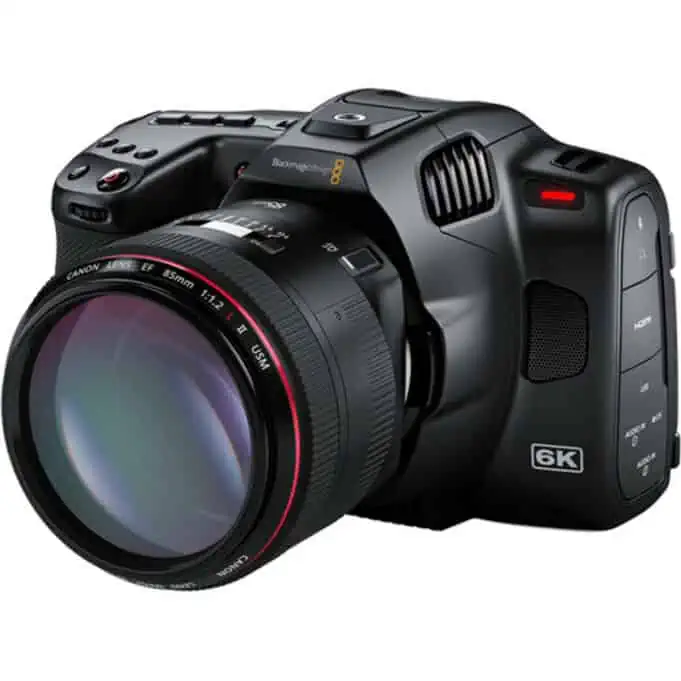 Best for: Filmmakers, colorists.
Watch out for: Video only, quirky design and ergonomics. The Blackmagic Design Pocket Cinema Camera 6K Pro is a highly advanced cinema camera in a point-and-shoot body. Battery life is poor. Files need color grading. Know what you're getting into — but revel in that gorgeous footage.
Buy: Amazon
Blackmagic has a winner with the Pocket Cinema Camera line-up. Especially look to the 6K Pro model for a package that just can't be denied: the price-performance value proposition here is unmatched. Blackmagic BRAW gives filmmakers and colorists a lot to work with in post production thanks to its ability to perform almost as a digital film negative. Plus, the inclusion of DaVinci Resolve editing and color grading software is an added bonus — you'll be ready to go straight out-of-the-box.
Top 5: Best Mirrorless Cameras for Shooting Video

(in no particular order)
Final Thought:
Keep in mind, these are just tools. The saying goes that the best camera is the one in your hands.
In the end, there's probably truth to that.
RELATED:
Instead of specs, maybe we should all just try to focus more effort on storytelling, lighting, editing, composition, etc. I learn something new every day. And when I put it into practice, the results are especially rewarding.
Happy shooting!