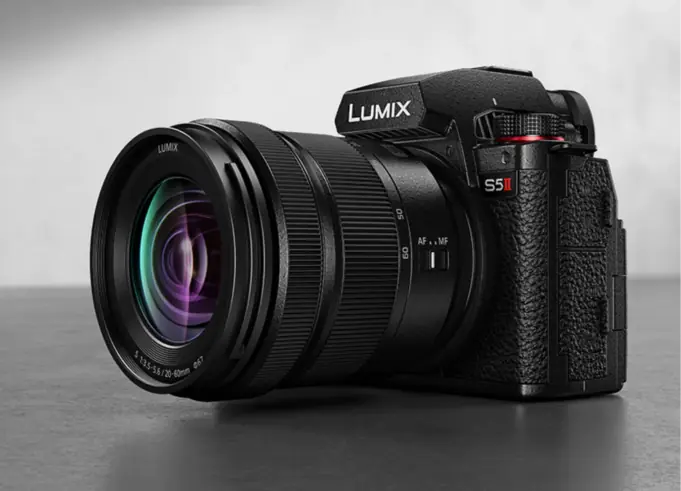 One of the best features of the Panasonic GH6 — even though it's primarily a video-oriented camera! — is its 100 MP high resolution mode for photos. Turn that on and you can get amazingly detailed images that are suitable for print outs. Or, use it to retain the best quality backups for your most important work. Wedding photos. Landscape. Wildlife. Astronomy. Getting a 100 MP file is really impressive.
Now that slick feature is coming to the amazing, full-frame beast that is the Panasonic S5 II (S5M2). Thanks to a firmware update, you'll be able to shoot up to 96 MP stills in high resolution mode, all in-camera.
With the GH6 you could take these hi-res photos even handheld, without a tripod (with surprisingly good results). However, for whatever reason the S5 II (and IIX) required a tripod for the processing to work.
That all changes with firmware 2.2. Thankfully.
As before hi-res mode works best when there's little to no motion in-frame. So it's ideal for say, as PetaPixel has demonstrated in the past, astrophotography — in their example, capturing the Milky Way with stunning results.
I often use the feature to take mega resolution shots of Loni Stark's artwork. Capturing an oil painting at 100 MP yields phenomenal detail and information. You can really zoom in to assess the paint and strokes. Plus, it makes for an ideal archival copy of the work. These files are ideal for later accessing, as needed, for creating fine quality resolution versions for print or posters or digital presentations.
Smartphones Do it All (almost), But Mirrorless Lives On (for now)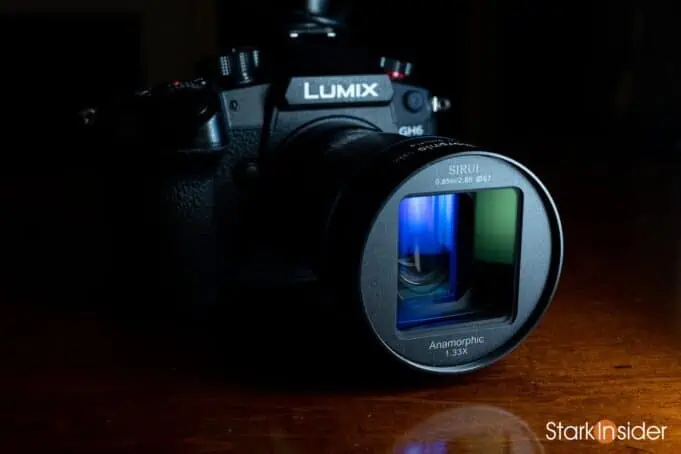 Yes, smartphone cameras continue to evolve in leaps and bounds. Take the iPhone 15 Pro for instance. It now has all sorts of lenses built-in. Combined that portable flexibility with the increasing (and sometimes scary to be sure) capability offered by computational photography in conjunction with AI and you have a formidable weapon that is always on hand, no matter the occasion.
However, there's still room for the increasingly niche world of mirrorless in my estimation.
Being able to change out lenses to achieve a look is important for a lot of video projects. You can't do that with a smartphone — at least, not without MacGyver-ing some sort of external lens using awkward adapters which somewhat mitigate the convenience of a camera phone in the first place. Mirrorless cameras are purpose-built, and you can't deny their versatility in addition to the unparalleled ergonomics which have been refined thanks to decades of engineering and design.
For now, at least, the camera world will accommodate both: smartphone cameras and dedicated mirrorless (and cinema) cameras.
I expect the former group to continue to grow. While the world of mirrorless and cinema will ultimately become targeted at an increasingly niche market. An important one nonetheless. Given we should expect product sales to (continue to) decline we shouldn't be surprised if these products actually increase in price over time. Counterintuitive to be sure. But with less volume, companies such as Canon, Panasonic, Nikon, and Sony will need to somehow make up for the declines.
In any case, small feature additions such as the ability to take 96 MP handheld photos with the Panasonic Lumix S5 II are bonuses that many users should appreciate. Yet another reason to hang on to that mirrorless camera for a while longer. There's plenty of value and capability to be had.
As always, the Panasonic Lumix GH6 and Panasonic Lumix S5 II remain top mirrorless picks here on Stark Insider.