Two positive bits of news in the world of theater today.
First, American Theatre magazine announced that it has named a new managing editor. Journalist, playwright and storyteller Kelundra Smith will become the iconic magazine's next managing editor:
"I'm so proud and heartened to welcome Kelundra Smith to our team," said Rob Weinert-Kendt, editor-in-chief of American Theatre, in a statement. "There's a reason she's been such a frequent contributor to our pages over the years, covering not only theatre in her region but also training her focus on trends in the entire U.S. theatre field. Her knowledge, taste, and acuity as a writer and thought leader make her a natural editor, and she'll be an ideal partner in envisioning and executing the magazine's return to print after three years online only."

Said Smith in a statement, "I am excited to join TCG as the new managing editor of American Theatre magazine. I have been reading American Theatre since high school, so I know how vital this magazine is to encouraging the next generation of theatre artists and patrons. I can't wait to imagine new ways of storytelling and to widen our coverage as we bring back the print issues."
The other good news also relates to the magazine: a return to print.
After three years of being published online only, Theatre Communications Group (TCG) says it will return to print with the help of Atlanta-based Smith.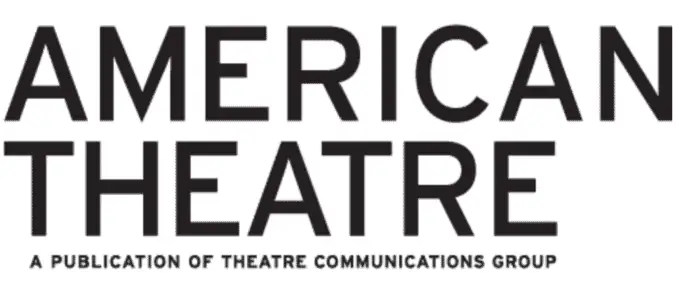 Given flip phones are making a comeback, just like we saw with vinyl and even physical copies of books, it's probably no surprise that there's an appetite for traditional theatrical publications returning to paper form. I wonder if this trend will see its way also to theaters themselves with Playbill and the like once again also available in print? I'm not so sure. There's always the environmental consideration to keep in mind. I suspect the answer will be a hybrid arrangement to serve the needs of as many as possible.
American Theatre was founded in 1984 and is the industry standard when it comes to national publications covering professional theatre in the U.S.
With all the challenges facing theater organizations and non-profits these days, it's nice to see this publication will carry on. Hopefully it will continue to inspire the next generation.