Updated July 2020. Here's a look at the Coway AP-1512HH HEPA air purifier by a resident of the San Francisco Bay Area.
Quick Tip:

Before purchasing an air purifier check your local power company for potential rebates.
Air purifiers are becoming an increasingly important consideration for consumers. Given the importance of clean air and the impact that extreme weather events are having on climate, an air purifier with a HEPA filter can help alleviate bad air quality and give you and your family peace of mind while sleeping and going about everyday life.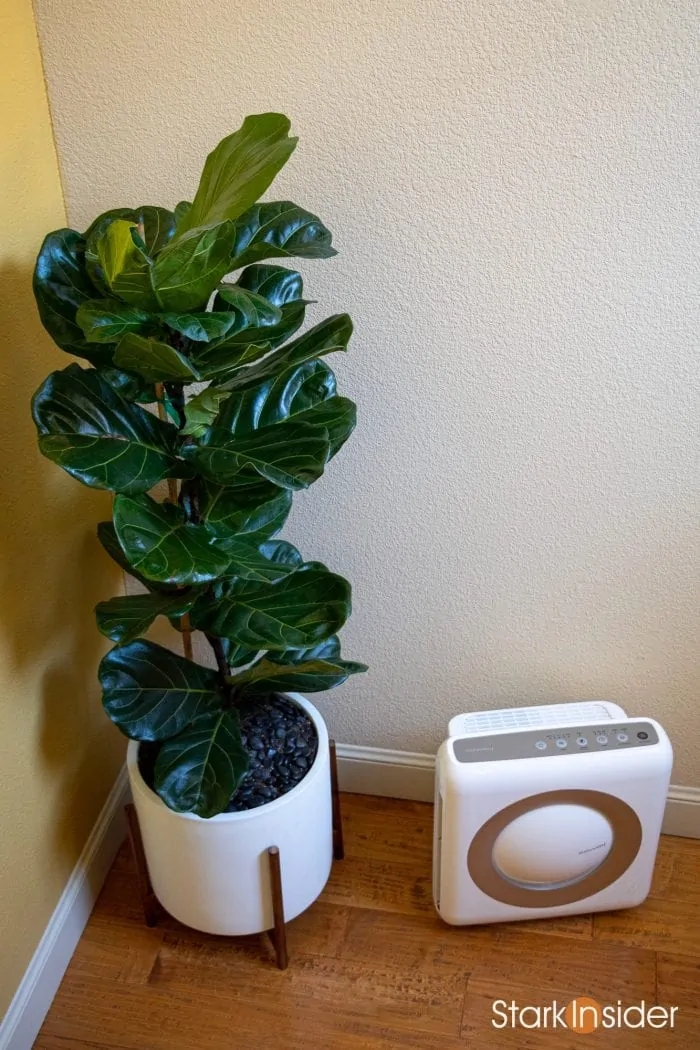 Being a resident of the San Francisco Bay Area, in recent years my primary concern has become wild fire smoke. Wild fires across California (and, of course, other places across the world) cause massive amounts of smoke to drift across the air. Sometimes it will head inland and over cities, causing concern to those worried about breathing bad air. Other times it will thankfully blow out to the ocean — a respite, albeit not an environmental one.
All of this to say I've become a bit OCD when it comes to air quality in our home.
Over the past few years I've tested many models from brands you'd likely recognize if you too have been researching the air purifier market:
Winix
Phillips
Bissell
IQAir
RabbitAir
Blueair Blue Pure
Levoit
Medify
Among so many others…
There's a litany of considerations not to mention price points.
In the end, we've ended up with a total of 5 air purifiers located across our home. Depending on the size of your home you may need any number of them. Small condos and apartments would likely do well with just one.
If I had to recommend just one air purifier in 2019… a do all device that's inexpensive, easy to use, and cost effective to run it would be one from Coway:
Highly Recommended:
Coway AP-1512HH Mighty Air Purifier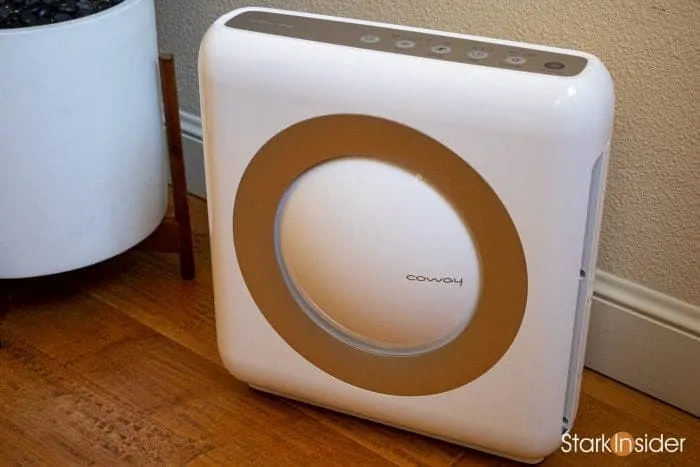 The Coway AP-1512HH, often just called by its nickname, the "Mighty", is made in South Korea and is one of the most popular air purifiers you'll find.
There's a reason for that.
One is price. You can find the AP-15122 online for well under $200 USD. Look for frequent sales and it's even less expensive.
That's impressive considering this model features an automatic air quality sensor that indicates the current air quality (blue/purple/red) and adjusts the fan speed accordingly and comes with a HEPA filter and 4-stage filtration system which will eliminate 99.97% of air particles automatically as it runs quietly in the background.
Key Features to Consider:
Coway AP-1512HH Mighty Air Purifier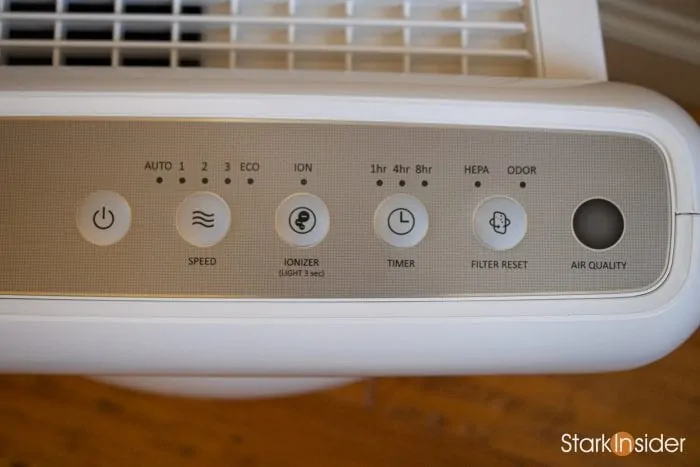 There's a few other things I like about this Coway model that actually don't get mentioned often (or at all) in reviews across the web:
In ECO mode the AP-1512HH will turn completely off when the air quality is clean (for 30 minutes), reducing energy consumption and keeping running costs down (Coway is the only manufacturer I've come across that has this option).
The Coway remembers the current fan mode when power is cycled, meaning it will return to the previous state in the event of a power failure. This is important if you're traveling and want to ensure the air purifier resumes operation without the need for user intervention. Many air purifiers from other manufacturers simply remain off in the event of a power failure (the Winix models I tested for instance). Also, that means the Coway AP-1512HH will work with smart plugs. You can use SmartThings or Alexa-compatible plugs, for example, to control it through an app, setting schedules, routines, etc.
For a comprehensive take and market evaluation I highly recommend you dive into this Coway AP-1512HH Mighty review from Wirecutter which calls it (still) the best all-around air purifier. There's lots of good information in the article, and the Wirecutter team does an excellent job of reviewing air purifier performance using a controlled test environment.
The Competition:
Coway AP-1512HH Mighty Air Purifier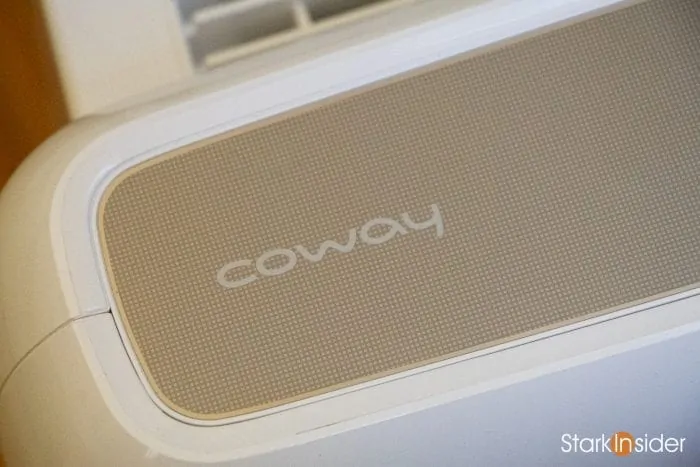 Competition wise in this segment and price point, I'd look to models from Winix. They too are a South Korean air purification giant. You can typically find Winix models (C545, 5500-2, etc.) for decent prices at big box stores like Costco. Or try online at Amazon where you can frequently find deals.
Whereas the Winix doesn't have an ECO mode like the Coway that will turn the unit completely off when air is detected as clean for at least 30 minutes, it does have another trick up its sleeve: a light sensor. The light sensor on the Winix models will activate "sleep" mode when darkness descends — the fan switches to the quietest setting and the console lights are automatically dimmed or turned off completely. This makes Winix models a strong consideration for bedrooms.
If I were shopping for a simple, low cost air purifier I'd definitely cross-shop both Coway and Winix. If you have more to spend there are other options, but I think you'd do well to start here.
Best Do-All Air Purifier:
Coway AP-1512HH Mighty Air Purifier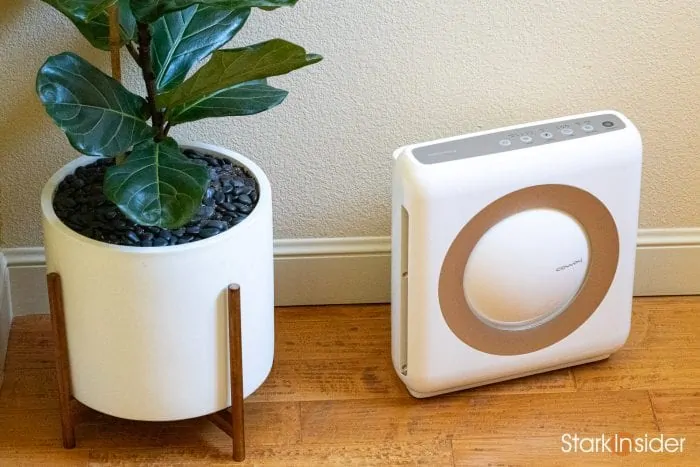 From a guy concerned not only about indoor quality and dust, but also the increasing threat that wildfire smoke poses, I'm quite impressed so far with the Coway AP-1512HH air purifier:
Running costs are reasonable — replacement air filters for the Coway and energy consumption are best-in-class
Quiet operation — this air purifier is relatively quiet, except on the highest fan speed when you do want it to move lots of air anyways, so the noise is a fair tradeoff for short periods of time
Ease of use — set it and forget it, literally choose Auto or Eco and let Coway do the rest
Price — outstanding value
Outstanding air quality sensor — in our tests the Mighty was more effective than most of the competition in detecting particulate matter (PM 2.5) and taking necessary action
Smart plug compatible — because the AP1512HH remembers the previous state (ECO, Auto, Fan speed, etc.) after it's unplugged, you can use smart plugs compatible with SmartThings, Alexa, Google Home, etc. to create schedules and control the air purifier from your smartphone
Okay, but is there at least one thing I don't like about the AP-1512HH?
Yes.
Look at it. Look at it again!
Do you recognize that face?
Do you remember the Apple iPod music player from the 2000's?
There's probably more than a subtle resemblance in the Coway to the iconic Apple design that featured a dial for controlling the iPod. That's great for a music player. But for a device meant to blend in with home decor I'm less enamored. I prefer the modern aesthetic of the new Coway Airmega line of air purifiers (but they're far more expensive and larger).
Looks aside, I still love the performance of this unit. Place it behind a couch, or put it in the corner of an office, or living room, and I think you'll be impressed. Just remember to give the pre-filter a good cleaning every 3 months or so, and check the HEPA filter annually and replace as necessary.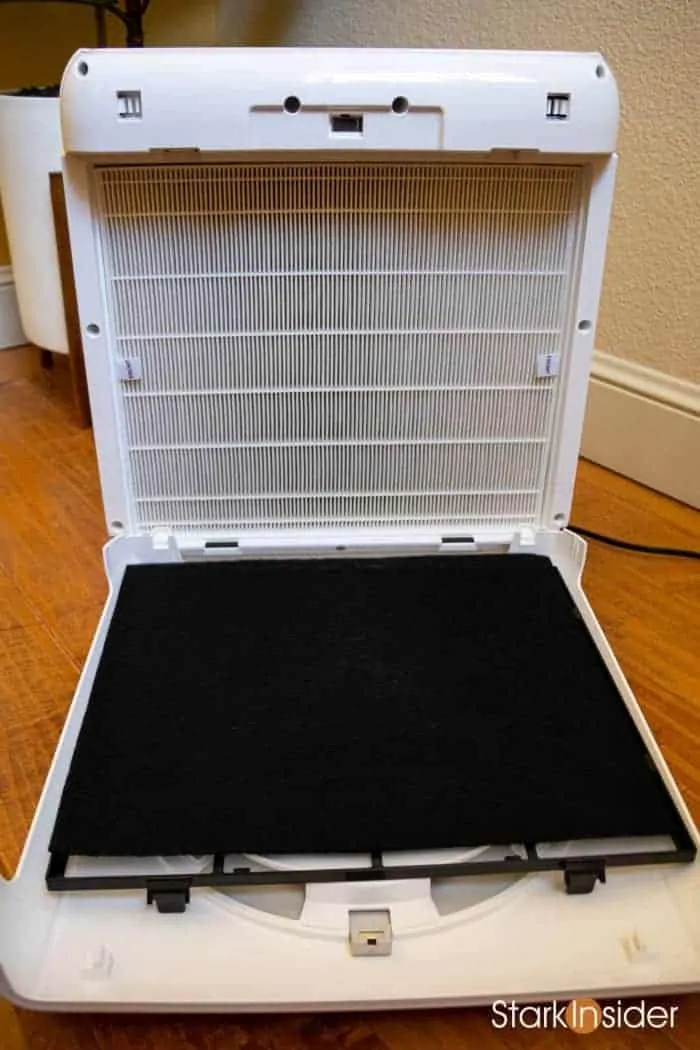 In a sea of choice, the Coway AP-15122HH Mighty air purifier remains one of the best. Though it may not necessarily solve all the problems we find in our homes today caused by smoke, formaldehyde, pets, toxic chemicals, and mold, it can at least help reduce some of the ill effects.
Given the choice between capturing or not capturing airborne pollutants inside my home, I'm keenly in the first camp. And for under $200, this Coway air purifier is a low cost way to help you and your family sleep better at night.
Buy/Research:
Breathe safe. We have more air purifier reviews and comparisons coming, including models from Winix, Levoit, Blueair Blue Pure, Coway Airmega, among others. Stay tuned to Stark Insider to help keep you informed about healthy and smart living products.