I've been shooting on Canon for about 15 years now. Primarily video, but occasionally stills too (mostly my wife's paintings).
Thinking back, after posting so many YouTube and Vimeo videos for Stark Insider, I'd say my favorite Canon DSLR of the lot, by far, remains the Canon EOS 80D.
The 80D represented everything Canon got right when DSLR technology peaked.
Most notably: great ergonomics, long battery life, superb Dual Pixel auto-focus (beats the competition by a longshot), intuitive menus, and, most importantly, outstanding image quality.
3+ years later, is the Canon EOS 80D still worth it?
My verdict: absolutely.
No question, the 80D is a superb Canon DSLR. Even among a sea of new mirrorless competitors from the likes of Sony, Panasonic, and Fujifilm I still love what I can with the 80D. It just gets the job done.
For instance below is an arthouse video I shot at the San Francisco Art Institute for Stark Insider.
Video Shot on Canon DSLR:
"Wrong's What I Do Best"
by Clinton Stark
Now speaking of video…
True, the 80D "only" shoots up to 1080p HD. Keep in mind, for most narrative, documentary, and many other forms of film, this is all you need.
If you can stretch your budget and are really serious about film production I'd recommend the also amazing Panasonic GH5 (which shoots 4K video and has high frame rate options). But at almost half the price the 80D offers tremendous value. And for photography the APS-C sensor on the 80D bests the smaller Micro Four Thirds sensor found on the GH5. So it's important to think about what projects you're planning to shoot before deciding which camera to buy.
When the 80D first came out in 2016 Canon priced it at $1,199 retail (USD).
Now, though, you can easily find the Canon EOS 80D online for far less money.
If you are thinking about buying an 80D (or any other camera or tech for that matter) consider waiting for sales. Black Friday. Back to School. Spring. Amazon Prime Day. These are all good times to check out prices, especially for a camera that is a few years old.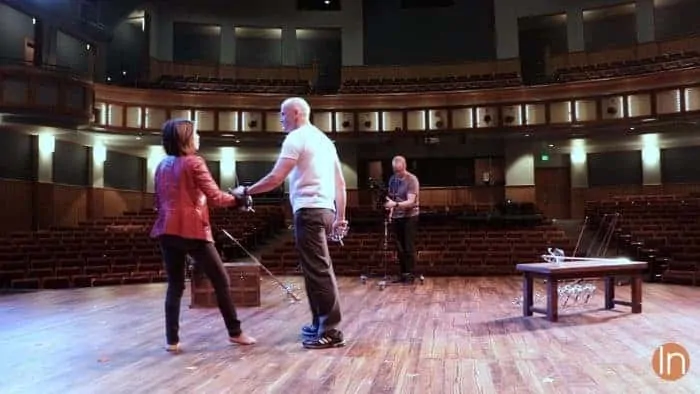 Yes, it may be tempting to buy a brand new, fancy camera that costs thousands $$$$$. But why? I say pay less, and put the savings toward other things you'll need: lighting, extra batteries, memory cards, support and stabilization (tripod, gimbal, etc.) and lenses. The camera body is but a small piece of your overall kit.
Whether you're a casual hobbyist or just getting into serious narrative work and don't have the budget to spend thousands on something fancier, the 80D makes for a superb hybrid solution — video with outstanding focus at hand, with a 24MP sensor equally adept at grabbing outstanding stills as needed.
I've shot with a lot of Canon DSLRs over the years. Rebel T2i. Canon EOS 60D. 70D. 80D. And even the newer 90D.
Of the lot I think the sweet spot when it comes to value and performance is — and will be for some time — the Canon EOS 80D. A modern classic.
Happy shooting!
Buy/Research: