One of the great things about living in the Bay Area is proximity to wine country. Most notably Sonoma and Napa are just a short drive North of San Francisco, making a wine country weekend escape a more than occasional reality.
Loni Stark and I love the adventure. Discovering new wines. People we haven't met before. And to learn about their stories.
The recent Taste of Sonoma event (a must-go event if there ever was one in wine country) fortunately introduced a wine we hadn't experienced before.
If you're seeking out quality, low production, boutique wines you might want to Google this small Sonoma winery:
La Pitchoune.
The cute name means "little one" in French. I like the cheeky branding, which features the silhouette of a small house (wine country barn?) on the wine labels.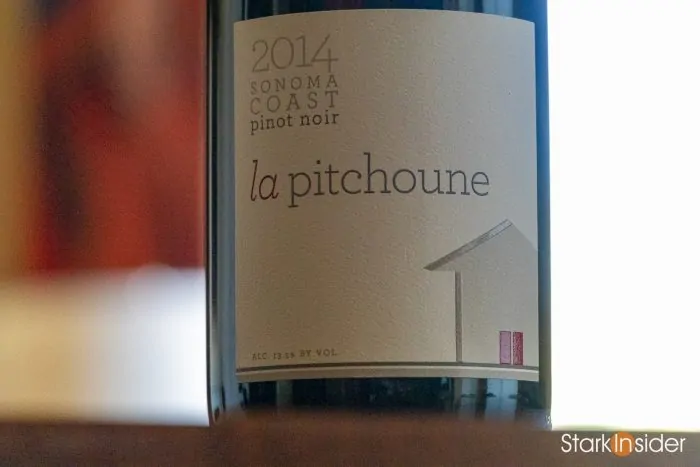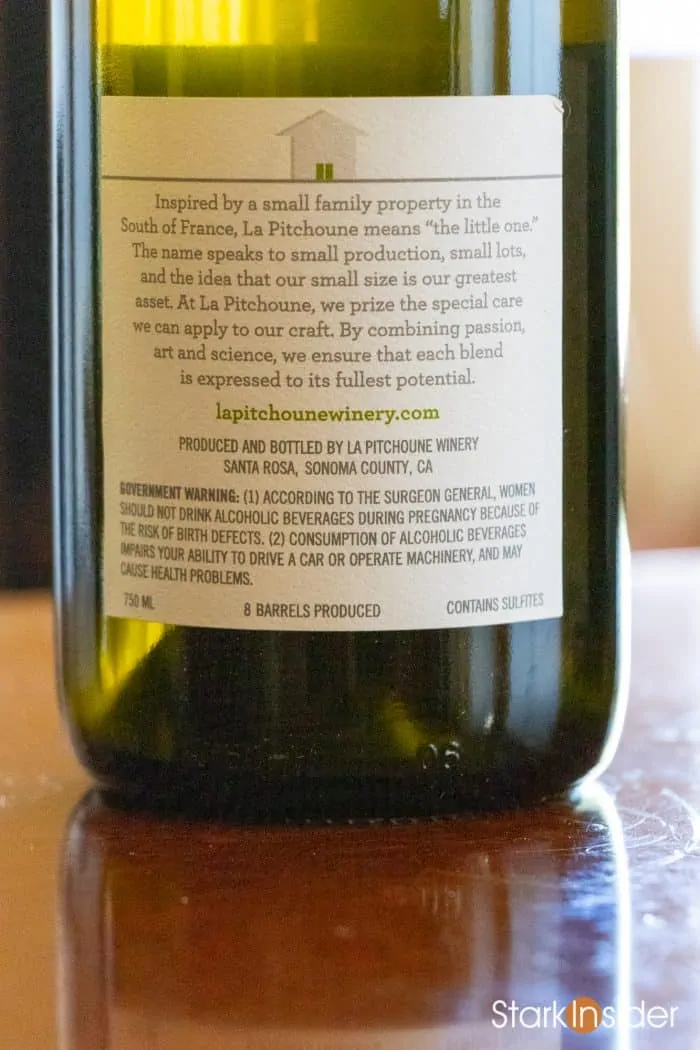 As mentioned these aren't large scale wines that you might find at, say, Whole Foods or Trader Joe's. Production numbers are low, which in my books can often mean for a more handcrafted experience that puts an emphasis on quality above all else. La Pitchoune sent us four wines, which we were able to taste and review following Taste of Sonoma:
2018 La Pitchoune Vin Gris of Pinot Noir (AVA: Sonoma Coast)
2018 La Pitchoune Chenin Blanc "la bombe" (Merritt Island – Clarksburg)
2014 La Pitchoune Chardonnay  (Sonoma Coast)
2014 La Pitchoune Pinot Noir (Sonoma Coast)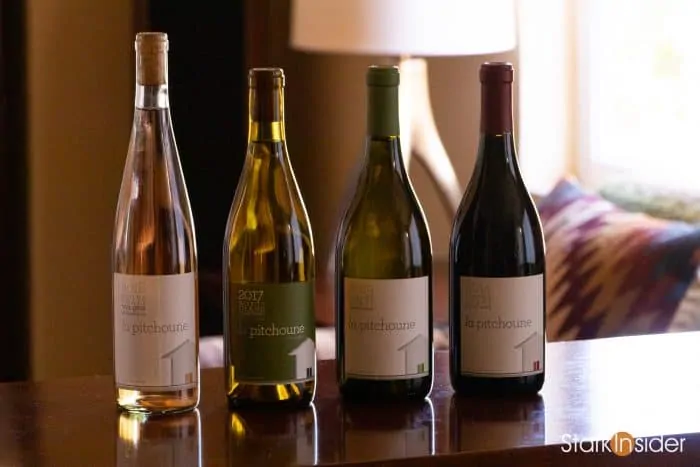 These aren't inexpensive wines. The Chardonnays range from $48-$88 USD. Pinots from $58-$108. So these are likely special monthly wines or special occasion wines or nice gifts.
Taste wise there's much to enjoy here.
The Pitchoune team says they set out to make "world-class" wines sourcing "from the most distinctive vineyards of West Sonoma county." Those would include places like Chenoweth Vineyard, Devoto Vineyard, English Hill Vineyard, Holder Vineyard, Van Der Kamp Vineyard and Pratt Vineyard. All located along the Sonoma Coast within a boundary of Healdburg to the North and Petaluma to the South.
Indeed I found these wines uniformly special.
ABOUT LA PITCHOUNE

Location: Sonoma, California
Mission: making world-class wines inspired by Burgundy, France

From the La Pitchoune web site:

"Inspired by a small family property in the South of France, La Pitchoune means "the little one." The name speaks to small production, small lots, and the idea that our small size is our greatest asset. At La Pitchoune, we prize the special care we can apply to our craft. By combining passion, art, and science, we ensure that each blend is expressed to its fullest potential."
No question, you immediately can tell the quality and flavor and finish of one of these compared to an off the shelf — gasp! –Trader Joe's special. And trust me. I know the Trader Joe's wine section, especially Chardonnay, from top to bottom pretty well — though I'm always discovering something new ones it seems. And, yes, I admit, I have even dabbled in two-buck Chuck (now $2.99 actually) from time to time. Opening a La Pitchoune is a welcome treat to be sure.
Of the four La Pitchoune wines that were sent my favorites are the Chardonnay and Pinot Noir.
There's just something special it seems about the coastal location and climate of Sonoma that lends itself well when making cool grape type wines.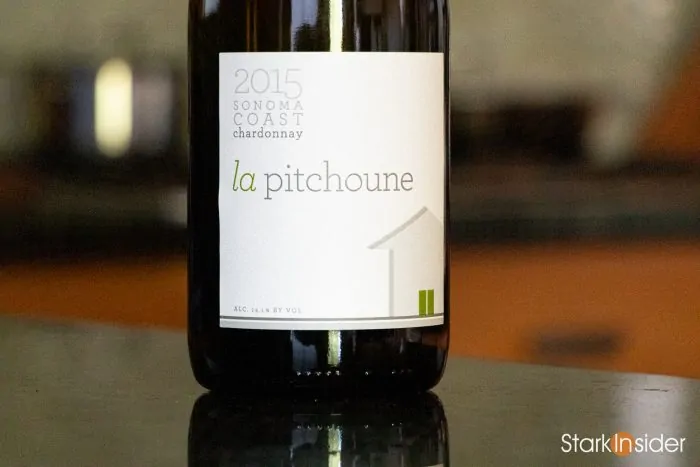 I like that this La Pitchoune Chardonnay, for instance, is fermented in 100% French oak. Typically that means more costs to produce. Also, it's unfiltered resulting in less intervention. I find the balance exceptional. Nice minerality with hints of apple and lemon. This is, for lack of a better expression, a spectacular wine. And every bit the sort of quality wine you'd come to expect from the Sonoma Coast.
Similarly the Pinot Noir is divine. Based on a production of 385 cases appears to be their relative volume play, albeit still boutique by by the standards of Mondavi, Gallo, Coppola, and the like.
Full of depth, the tannins do not lay back, that's for sure. La Pitchoune recommends decanting this Pinot. I can see why. Let it breathe a few hours, and you're rewarded with a rich tasting experience. I particularly enjoyed the smoky and tobacco elements that are juxtaposed against lighter berries notes such as strawberry and blackberry. All told this is a complex offering. I suspect it would make a wonderful "conversation" wine at a party or event.
Again, like the Chardonnay, 100% French oak. Highly recommended.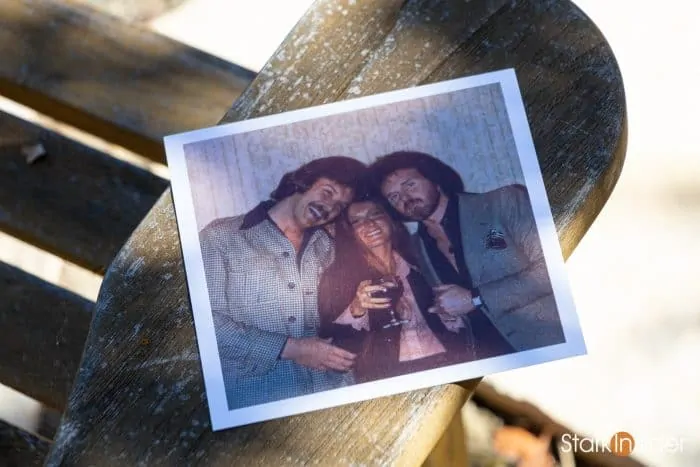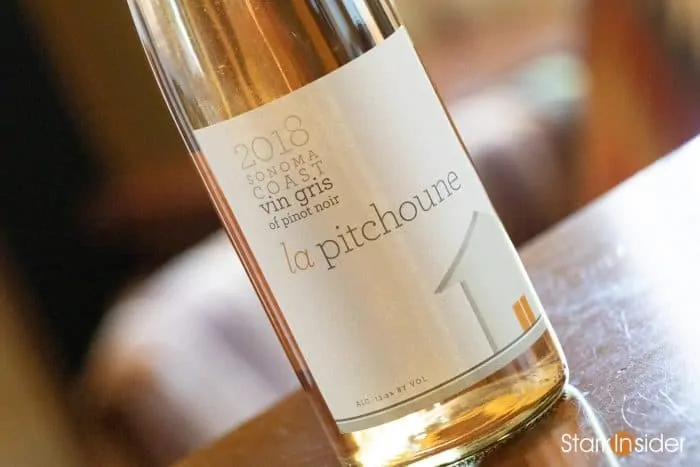 I'm guessing La Pitchoune wines won't readily be found at your local shop. Fortunately you can find them online direct from the source (depending on your State of residence you may or may not be able to have them shipped direct).
Burgundian? I'd say so. If that's the goal then La Pitchoune and winemaker Andrew Berge and founder Tracy Nielsen are on to something here. "Nothing is impossible and dreams are always welcome here" is the quote that defines Nielsen's bio on the web site. Well, that's something worth toasting.
If you're looking for something special, something unique, for your next wine experience you may want to check out La Pitchoune. Wine stories can be interesting. But they're especially interesting when the actual product delivers.