A well known mantra with regards to filmmaking — be it short films, features, documentaries, or experimental stuff like we often do here on Stark Insider — is that it's all about problem solving.
I always thought that was trite. Problem solving? Come on now. This isn't quantum physics or NASA calculating some sort of thrust magnitude-distance parameter fallout to launch thing. You just grab a camera, an LED light, push record and away you go. Well sort of.
In the years we've been shooting videos here on Stark Insider I've learned many things. For instance:
Editing run-and-gun make-it-up-as-you-go footage like you'd shoot at a live concert, backstage Broadway featurette or anything basicall non scripted is often the most difficult task because there's no script telling you what shots go in what order — in many ways it's like assembly IKEA furniture without any instructions, you just wing it and hope the chair doesn't break when you sit on it.
And:
The better prepared and more planning you do in advance of any shoot the better the result.
Of course that one isn't entirely foolproof and always true. But I'd argue there is a correlation between the number of hours you put in before the actual shoot versus the quality of the resulting video.
In our case that means, increasingly, scripting everything down to every word. And it means that I doodle dreadful storyboards (see example below) for many of our scenes for our short film projects. They don't look great. But… I can use them to communicate with my filmmaking partner Loni Stark what needs to happen in terms of movement, delivery, etc. for any given scenes. Which leads me to:
Communication is essential for videograhy, filmmaking, documentary. Learn to communicate effectively in a positive way and everyone's job will be a lot easier.
Back to that problem solving point.
Pretty much anything I've done with respect to video has been beset by challenges. Some minor, others far less easy to gloss over or correct.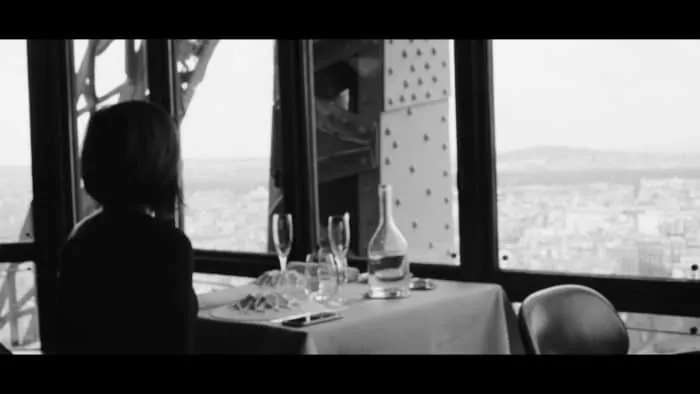 In the case of 3 DAYS IN PARIS — which is sitting almost complete on a timeline — that means massive technical issues. In the form of software that's unstable and keeps crashing. And in the form of hardware that's too dated and slow to manage 4K and 5K files that we're generating out of cameras like the Sony Alpha a6500, Panasonic GH5 and RED Dragon Scarlet-W. Having to render every few minutes of editing in order to see what the end result looks like is a pain that slows if not defeats creativity almost entirely. And software crashes? The worst. I'm Canadian. I don't swear much if at all. Except. Except when I play ice hockey and when Premiere Pro crashes. Then all bets are off.
So it was pretty painful when I couldn't make any progress on 3 DAYS IN PARIS. Days went by. Then — shockingly — months with no progress. It felt at times like struggling to use a tape gun while on a paddle board on the ocean in the middle of nowhere. Really fruitless. Might as well pack up and go home. After we did manage to produce WRONG'S WHAT I DO BEST and this day that's good enough for me.
Loni told me to solve the problem. There's no try, just do, etc.
True. There's no way, but forward. Find a way. In this instance, that meant taking a break. Stepping away from the whole thing. Relaxing a bit, working on other projects related to Stark Insider.
I took that time to:
Upgrade the editing system to a new AMD Ryzen 3900x with all the bells and whistles and part out the old computer system on eBay to defray some of the cost
Rewrite and touch-up the script and story board for PARIS
Do a fresh install of Windows 10 and Adobe Creative Cloud (being absolutely sure to not install any unnecessary software/bloatware)
Start a brand new project file from scratch in Premiere Pro (a royal paint that took about 2 weeks) — we're working with massive numbers of files shot in Paris, and also studio work in San Francisco and San Jose
In the end… problem solved.
The process was far from fun. It was a lot of heavy lifting and a bunch of annoying little tasks strung together. Quit the belly-aching, I tell myself. Taylor Swift is planning to re-record five (5!) of her older albums so she can regain rights. Now that's hard work and a work ethic work celebrating.
There are far worse things happening in the world than worrying about my video project to be sure.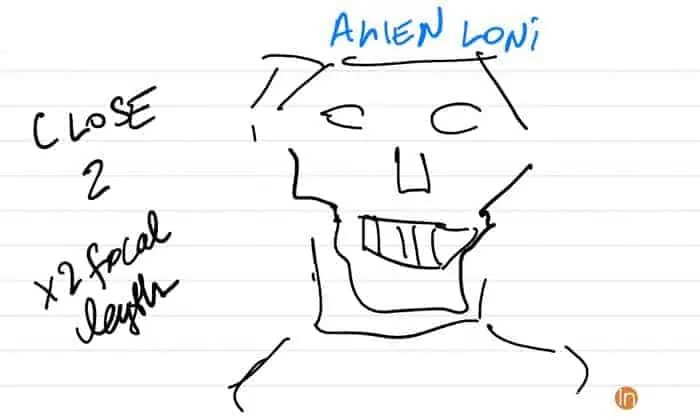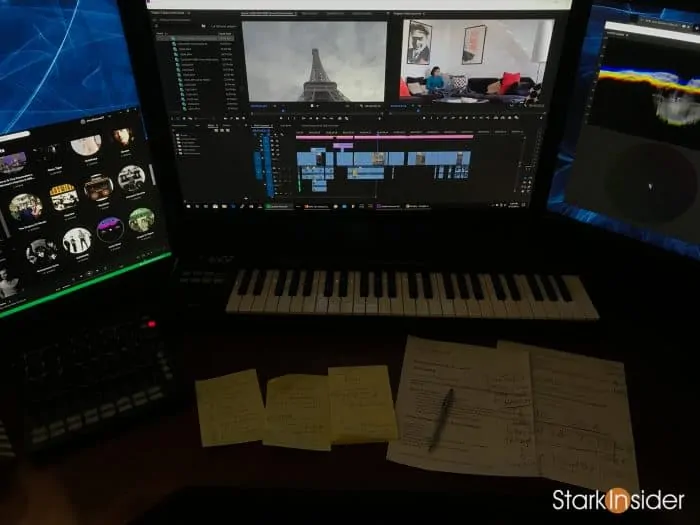 Now Loni and I are back at, laying down ADR, Foley and shooting extra b-roll to fill out the timeline. The AMD Ryzen is a beauty. Much quieter than I was expecting (I'm all about passive air cooling to keep the edit bay whisper quiet), and it chews through renders like a beast that everyone says it is.
I would write more, but Loni is texting me. Something about an album called Lover? What could that be all about I wonder. Ah, life as an unwitting Swifty sidekick.
There's not much more to say on this topic of problem solving, except COMING SOON! 3 DAYS IN PARIS. Have some cake with us and visit back soon to see the final short film… hopefully…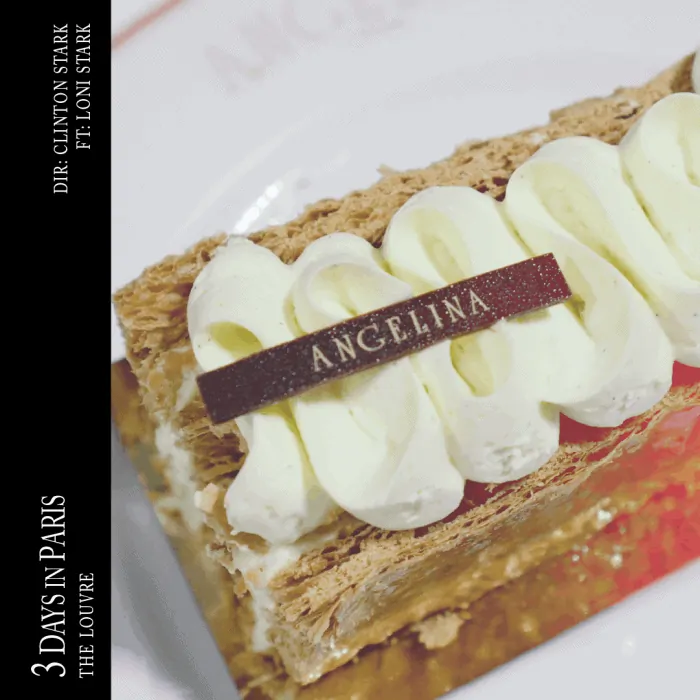 To summarize this therapy session:
Video editing is a piece of cake
Filmmaking is problem solving