"The Boring Detector"
Yes, this is a feature in video editing software that's designed to warn an editor when they might be losing the viewer's attention. So fitting in the world of YouTube and social media and infinite possibilities for content that this somewhat crazy (clever?) idea actually made it into a real non-linear editor product. But why not? It's 2019 and automation is increasingly ubiquitous in our everyday lives.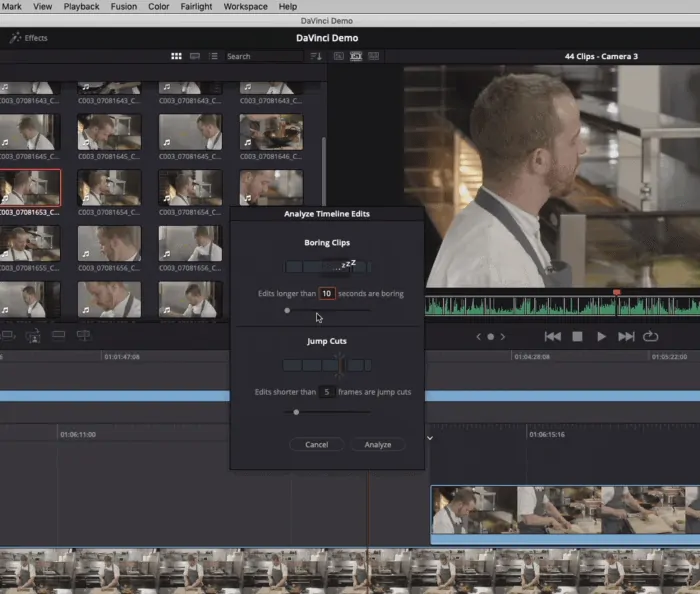 Blackmagic Design showcased the upcoming Boring Detector feature in the beta version of DaVinci Resolve. Basically the idea is you can tell the software to let you know when clips are either too long (boring) or too short (jump cut). A boring detector icon — with three Zzz's in the top left of the timeline — lights up when things go awry.
I had a good laugh at this one. Sort of like an Onion headline for video editors. Yet for busy editors working on fast turnarounds it could be useful. After all, the more automation the better — at least in terms of helping to keep editors organized and to surface the most meaningful and useful footage at any given editing moment.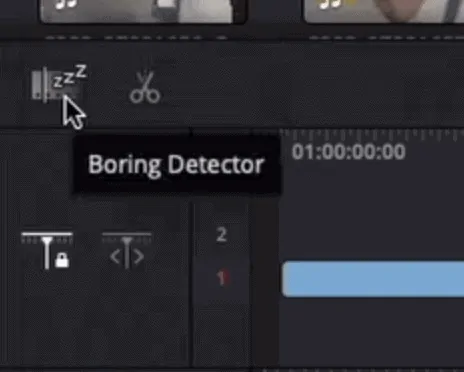 You can see The Boring Detector in action during the Blackmagic "Post Production and Camera Update" presentation below held yesterday by CEO Grant Petty:
WATCH: The Boring Detector for Video Editors
The Boring Detector demo begins at approximately 12:55 of Grant Petty's demo of updates to DaVinci Resolve 16.1.
In addition to updates to the DaVinci Resolve NLE, the Australian company also revealed a new Pocket Cinema Camera 6K. Priced at only $2,495 it's sure to attract the interest of those looking for a low-cost filmmaking tool. Based at least on the Pocket 6K product page at B&H Photo, it appears to already be selling briskly, just like its smaller brother the Pocket Cinema Camera 4K has been since its release.
I'll be interested to see how RED Digital Cinema (Komodo 6K), Z Cam, Panasonic (S1H, GH6), Sony (A7S III) and others respond to the trend of downward pressure on prices. I think the rise of the ever mighty smartphone camera and its computational photography AI prowess may have something to do with that.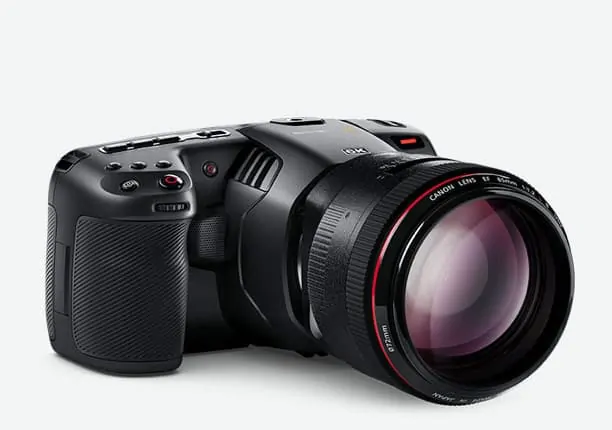 Even though I'm a hardened — for better and worse — Adobe Premiere Pro user I do like to keep an eye on what the industry overall is doing generally and the likes of Blackmagic (DaVince Resolve) and Apple (Final Cut Pro) specifically. You can sometimes learn new ways to edit, or shortcuts by watching these sorts of videos and announcements, and learn how to roll them into your own workflow even if you don't use that particular NLE.
As for the boring detector feature, I wonder what Stalker (1979) director Andrei Tarkovsky might have to say about that? (then again his YouTube channel is struggling mightily and his cooking shows aren't exactly the stuff of legend)