Those wondering what Neon Demon director Nicolas Winding Refn has been up to for the past few years, a new purple-y and pink-y trailer has landed today to give us most welcome evidence. (which shares the slight misfortune of having to fight for attention on the same day as the first JOKER trailer with Joaquin Phoenix).
The new ("TV"?) series is called Too Old to Die Young. The production company is Amazon Studios. And the first episode is scheduled to drop on June 14, 2019. The official trailer which was released today can be viewed below:
Watch Trailer: Too Old to Die Young
Dear Friends! Please allow me to introduce the first trailer for TOO OLD TO DIE YOUNG. 🔻👁❤️ See you on Prime Video June 14. 😉 @TOTDYTV #byNWR pic.twitter.com/kl118mhbQK pic.twitter.com/Vyj3GmxH2K

— Nicolas Winding Refn (@NicolasWR) April 3, 2019
Miles Teller stars as a police office caught up in the underbelly of Los Angeles. Other cast members include John Hawkes, Jena Malone, Augusto Aguilera, Cristina Rodlo, and William Baldwin.
As you might expect the visuals are top notch — glossy and slick, lots of bokeh and city nights, and (lost) highways.
David Lynch fans are sure to notice several homages, or influences. There's an exploding shack reminiscent of the beautiful finale found in Lost Highway (1997). And, from that same Lynch film, POVs of highways at night. Ah, L.A.
Speaking of Lynch, like the auteur's legendary Twin Peaks revival in 2017 (Twin Peaks: The Return), I'd expect Refn's series also to unfold like a super-long film. That should give the Danish director plenty of time to dive into sub-plots, character studies, and music video-inspired, neon-lit, poetic arthouse sequences.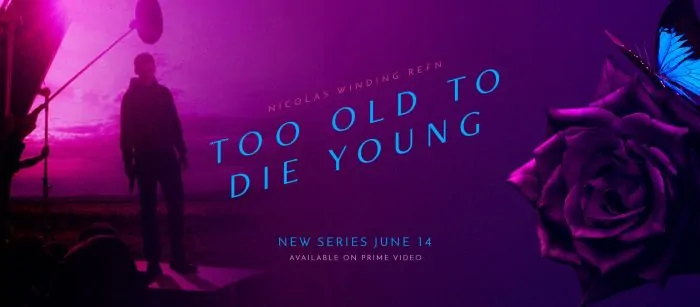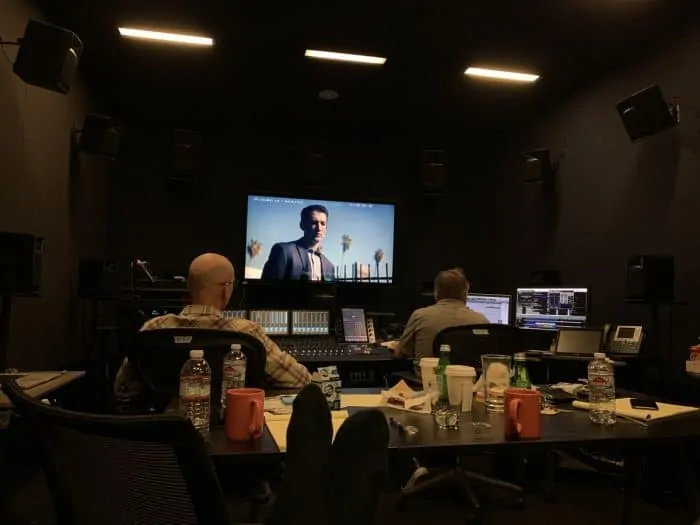 Last year, Refn and crew took filmmaking transparency to new heights. Practically everything — or it seemed like almost everything — during production was live streamed on the TOTDY Facebook page. There you could get glimpses of actors prepping for a scene before walking to their marks to deliver lines, or looking demur or introspective against the backdrop of (neon) artistic lighting and gorgeous locations while crew members painstakingly assembled and deconstructed sets.
Like we've previously seen in The Neon Demon (2016), Only God Forgives (2013) and Drive (2011), lighting and production design look to be outstanding; lots of stunning shadows and negative fill juxtaposed against pops of color and radiant lights. Dialog fits the mood: slow, almost trance like (see Beyond the Black Rainbow).
Too Old to Die Young premieres June 14 on Amazon Prime and will run/stream 10 episodes (90 minutes each!).