UPDATE: Many are discussing this release on Reddit and saying the lost footage has been available on discs for about 8 years. So it may not be really "lost" after all. Still, for those of us who don't already own a copy of Blue Velvet this release from Criterion will likely be the definitive version.
I really like what Criterion is doing these days with its new releases. Look for their logo on Blu-Rays and you're likely to be in for a treat. Most of that film-loving goodness in the form of extra content, BTS footage and commentary.
And in the case of their upcoming release of Blue Velvet (1986) according to Indiewire that also means the inclusion of once-thought long lost footage.
"You know, there is a thing called b-negative, or outtakes, or lifts, that don't make it into the film," Lynch told L.A. Radio station KCRW at the time. "And in the old days, those things sat around and maybe became dangerously close to being tossed away. So, one day I looked into seeing where the ['Blue Velvet'] lifts were because some of these scenes on their own would be beautiful to see again…Lately, those have been found. Somewhere up in Seattle. It's incredible. I'm seeing stuff I thought was gone forever."
Blue Velvet is often cited as one of director/writer/painter David Lynch's best works — a high water mark among a sea of outstanding contributions to the world of cinema and art.
That's high praise considering his catalog of groundbreaking films including his debut Eraserhead (1977), the eminently re-watchable Möbius strip that is Lost Highway (1997), and perhaps at his pinnacle Mulholland Drive (2010). In addition it's worth pointing out there is a Denis Villeneuve remake in the works for the Lynch adaptation of Dune (1984). That one is an absolute hoot of a viewing, and after all these years I'm not sure what to think of the film, high art, or cheese, or a bit of both with a dash of 80s fairy dust and Sting thrown in for good measure?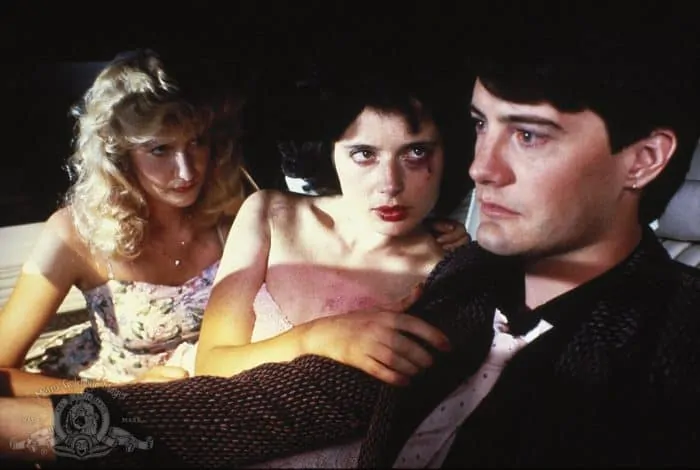 Reportedly there is 51-minutes of extra footage in Blue Velvet — which stars Isabella Rossellini, Kyle MacLachlan, Dennis Hopper in unforgettable performances — that was found in Seattle and will make its way to the new Blu-Ray release.
Blue Velvet (1986)

Criterion Special Edition
Blu-Ray Features

New 4K digital restoration, with 5.1 surround DTS-HD Master Audio soundtrack on the Blu-ray, both supervised by director David Lynch
Alternate original stereo soundtrack
"Blue Velvet" Revisited, a feature-length meditation on the making of the film by Peter Braatz, filmed on-set during the production
The Lost Footage, fifty-one minutes of deleted scenes and alternate takes assembled by Lynch
Mysteries of Love, a seventy-minute documentary from 2002 on the making of the film
Trailer
Also, as is common these days, the update will include a 4K restoration (but printed to 1080p HD) and a BTS making-of video. For fans of David Lynch this will be a must-buy/must-watch scenario.
Criterion plans to release the special edition of Blue Velvet, written and directed by David Lynch, on May 28, 2019.