For the upcoming Stark Insider YouTube promo trailer I decided to look for inspiration and do something a little different.
In this case I had recently watched Mandy (2018) and was blown away by the aesthetic, Nicolas Cage's outstanding and unhinged performance, and, of course that incredible 80s soundtrack.
After watching Mandy I did what I typically do and dug into IMDB. I learned about a guy named Panos Cosmatos (what a name). He wrote and directed Mandy, and has an interesting backstory concerning his father who was a successful Hollywood director. Then I traced Panos' career back — Mandy was only his second feature — and that lead me to his debut Beyond the Black Rainbow (2010). Upon first viewing late at night I had succumbed to trance and remembered little aside from the fact that I felt I had experienced the wildest art installation ever committed to the big screen. Later I'd learn that Panos Cosmatos likens his work to a sub genre known as "trance film". I re-watched the film and the second time around I was yet again mesmerized — the visuals, the crazy-slow dialog, camera movement along with stunning 2001-esque set designs, and, of course again, that incredible, synthy 80s soundtrack. Both Mandy and Beyond the Black Rainbow were instant Blu-Ray purchases and now receive regular rotation at the Stark home theater — along with other favorites like Rosemary's Baby, The Tenant, Persona, Black Swan, Psycho, Enter the Void, There Will Be Blood, Under The Skin, Neon Demon (ha), À bout de souffle, Apocalypse Now, Spartacus, Evil Dead, Suspiria (the Dario Argento original), A Nightmare on Elm Street, A Woman in a Lizard's Skin, Eyes Wide Shut, Halloween, Mulholland Drive, The Wizard of Oz, et. al.
All that to say there's a scene in BTBR where the antagonist (played with creepy and wonderfully restrained menace by Barry Nyle) removes his wig and dons a leather jacket. It's a dramatic transformation that signifies his descent into pure insanity as he begins to track down his escaped patient Elena.
So after watching that scene I had a laugh. It reminded me of the orange Stark Insider jacket Loni Stark would frequently wear to events around the San Francisco Bay Area like Live in the Vineyard and the Mill Valley Film Festival. We always thought when she put it on and we headed with camera in hand to cover something it felt like a bit of a transformation. Persona. Alter Ego. etc.
I tossed in some Refn-like imagery from Drive (2011), and the idea of taking on the city at night sort of thing, and a bit of David Lynch's Lost Highway (1997) for good measure.
And that led us to And It Hurts, our little short for YouTube and Vimeo and Facebook, and anywhere else we feel inclined to use a non-promo promo.
Look Book: And It Hurts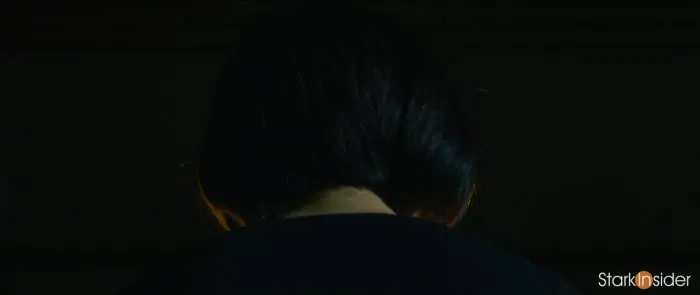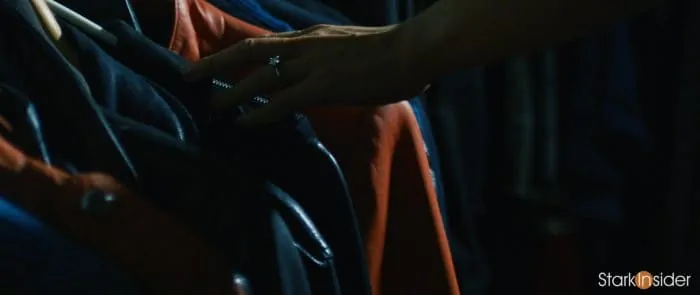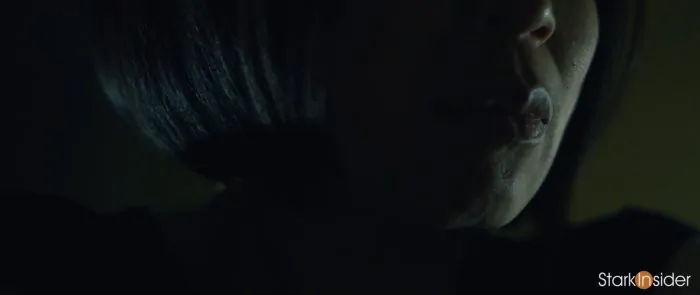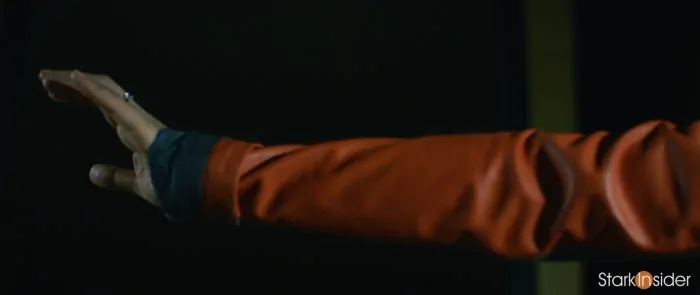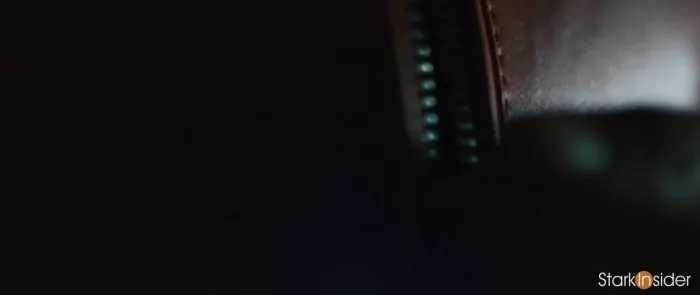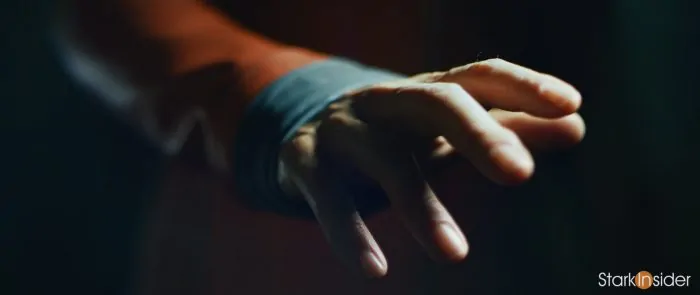 I created a brief shot list (which as I explain below subsequently became my edit list):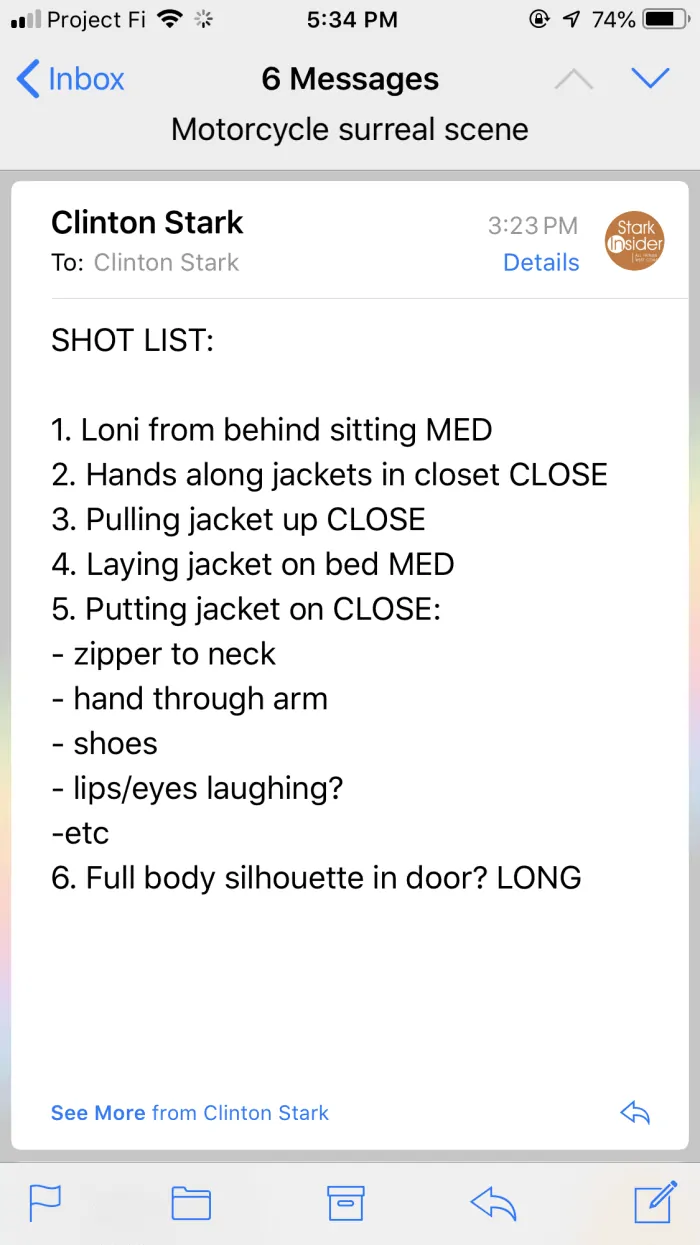 And then I explained to Loni Stark the concept, and talked through each shot and composition, before walking through some elementary blocking. We brainstormed a bit, and after the sun fell we prepped the space and got all the gear ready.
I knew in advance each frame, angle and movement. Consequently we were able to shoot quickly and finish in about 30 minutes — that's a far cry from past Stark Insider shorts when I've spent (i.e. wasted) boundless amounts of time and energy figuring out the next camera setup as we went along. Being better prepared as opposed to winging it dramatically helped us use our time (the most precious resource of all) far more efficiently.
Also, another benefit of a shot list and/or storyboard is that you then have, as a by-product, your edit list. Simply bring in your footage to the NLE and cut chronologically according to your prepared notes. Each time I follow this process I've discovered it's infinitely better and more enjoyable than trying to figure out what to do with days and weeks of concert and documentary footage for instance. Nothing groundbreaking to be sure; just something Loni Stark and I are learning as we attempt to evolve based on studying, making mistakes and learning as we go.
We shoot a lot of stuff these days for Stark Insider on the compact Panasonic GH5 mirrorless camera. For And It Hurts, however, we had the luxury of shooting in the studio — aka in this case our home — so we had more time and space to setup shots. That means we could use the RED Dragon and get beautiful Redcode footage that is so enjoyable to edit and grade in post in Premiere Pro. I opted this time to not change lenses and forced myself to stick strictly to a Rokinon 35mm Cine prime lens. It's fast (T1.5) so that would help in low light, but it meant I had to move appropriately to get the right composition rather than, in a sense, "cheat" with a zoom. With only 2 Genaray LED light panels placed to create deep shadows we were off to the races.
I should note that I think it's really cool that L.A.-based artist Moby provides hundreds of royalty free tracks for filmmakers and YouTubers and others to use in their projects. On mobygratis I was able to license "And It Hurts" for this video. I thought the title was intriguing and so we used it for the title of the short.
Was the project entirely successful?
Probably not. There's always a thing or two you'd do differently. But the process here I think is most important. Planning and executing on these film school type assignments I believe exercises many of the skills you need to improve and take the next step. Simply: create or die.
Stay tuned to Stark Insider as we have another video coming up shortly that should be an interesting viewing experience. I hope. Regardless, keep your stick on the ice and thanks as always for dropping by.
Loni Stark prepares to take on the night in San Francisco.
A short film by Clinton and Loni Stark
STARK INSIDER
A West Coast Adventure.
A Lifetime in the Making.