Loni Stark and I finally had a chance to sit down with mics in hand to talk about our epic wine adventure video, 3 DAYS IN SONOMA.
We laid down some commentary, finished the edit, and now it's here for your eternal viewing pleasure.
Be warned…

It's come to our attention, for reasons we can't disclose at this time, that this video may need to be terminated without notice.

I can't say more… yet.

If you watch the video and pay close attention to small details you may surmise why, but sorry I'm not entitled to provide anymore context around the issue(s) in play.
3 DAYS IN SONOMA was shot, as you might've guessed, in and around Sonoma wine country, just north of San Francisco along the gorgeous Pacific Coast.
If you haven't been consider it a wonderful alternative or addition to any visit to Napa, its more famous next door neighbor.
All told we used 9 different cameras over a span of 5 years to make this, at about 25 minutes long, our longest short film (and video) ever to be published on Stark Insider.
Some highlighted Sonoma locations we used to shoot this short film include:
Magical Rewood Retreat (secret location)
Dutton Estate Winery
OSMOSIS Day Spa Sanctuary
Wild Flour Bread Bakery
Moshin Vineyards
DeLoach Vineyards
Sushi Tozai
Raymond Vineyards for a quick diversion over to Napa (to the over-the-top Napa Gras party that pretty much guarantees we're all going to hell)
Sebastopol Farmers' Market
Healdsburg Square
Bradford Brenner Gallery
Plus many more!
This is the first entry in our 3 DAYS series. Look soon for 3 DAYS IN PARIS, followed by 3 DAYS IN ICELAND.
And when I say "soon" I don't really mean anytime soon. So I've learned. Planning, editing and getting these things out the door has proven far trickier and time consuming than I originally estimated when we shot the original footage. Not to mention these days I also like to shoot additional new scenes and inserts (to attempt) to string together a story-line and possible subplots — all loosely speaking to be sure.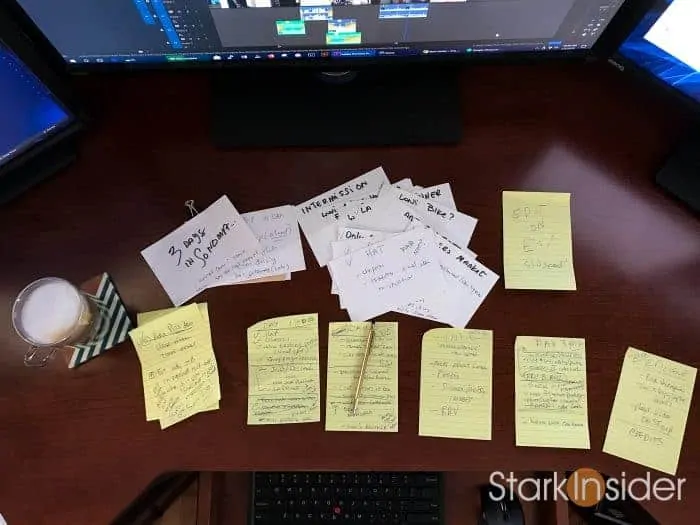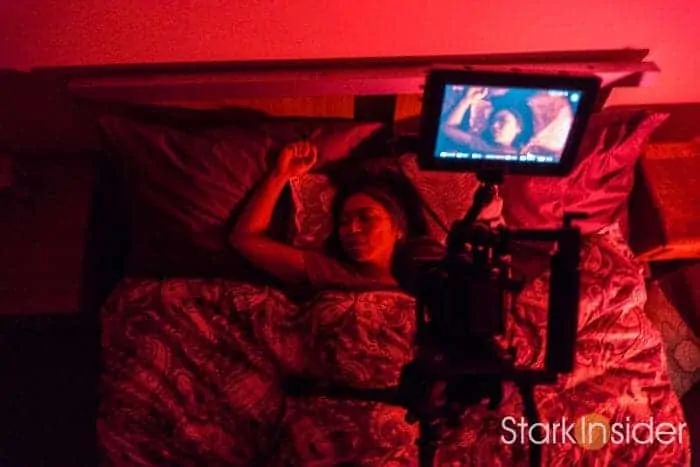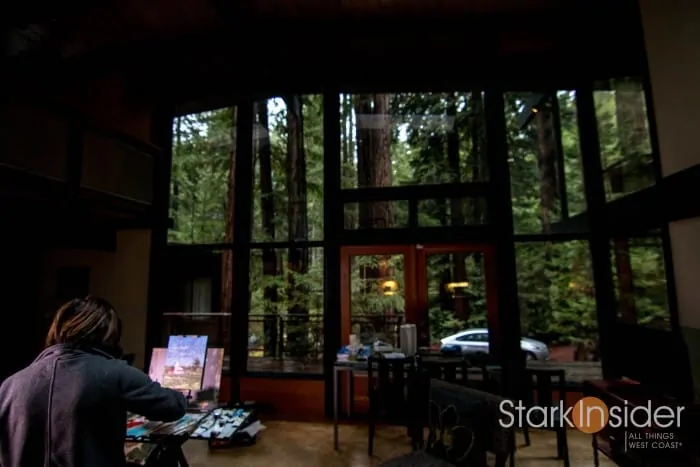 Editing this project was an interesting challenge (and there's always an "interesting" challenge each time) not only to track down all the footage across various NAS drives and sub-folders, but also given the variety of cameras we used to piece the whole thing together so it looked somewhat cohesive. Each camera has a unique color profile and characteristics. Matching them was not the easiest, and color correction and grading is far from a strong suit for me. Still Lumetri Scopes and other tools can help a lot. Recently a color match feature was added to Premiere Pro which can help match two shots, or at least get you started in the right direction.
Cameras used to shoot this Sonoma wine travel video include:
Android Nexus 6 phone
Blackmagic Design Micro Cinema Camera with a vintage Angenieux 12-120mm zoom lens with a manual crank no less (I absolutely love this combo though the Blackmagic ergonomics are not the best (try the new Pocket 4K instead) the image is very pretty if even "just" HD)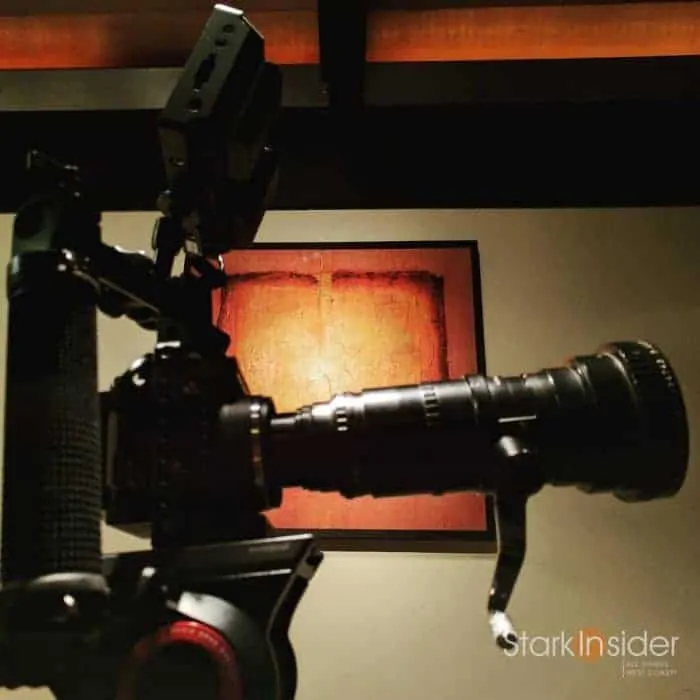 Canon EOS 60D
Canon EOS 70D
Canon EOS 80D
RED Dragon Scarlet-W (one word: Redcode)
Panasonic GH5 (my current favorite video camera for travel)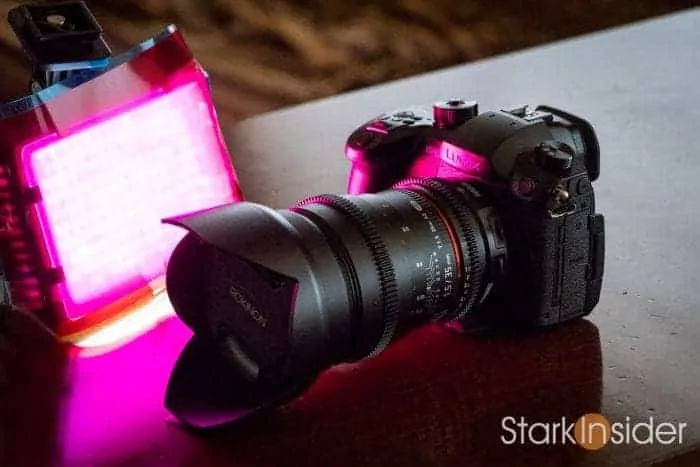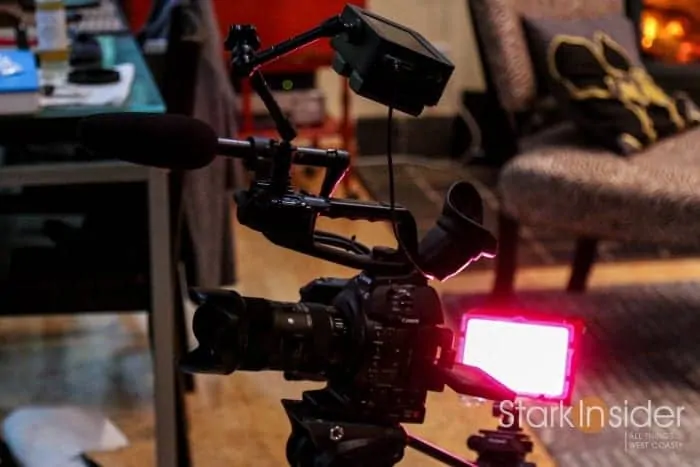 No, I don't own all these cameras today. In fact, I only have a few including the GH5 which I carry just about everywhere. Like so many I eBay gear to upgrade little by little over the years. Plus I prefer to keep things simple, only hanging on to stuff I use on a regular basis. Not to mention, as we know too well, camera bodies drop in value (often quickly these days) so best not to get to stocked up on those. Lenses on the other hand… good glass is good glass and should hold value well, and last a lifetime.
And that's just about that.
Grab a cup of coffee (be careful not to carelessly chug like Loni does in the opening scene and burn your tongue!) and take a listen as Loni and I discuss making this short film, and our time up in Sonoma Wine Country.
WATCH: 3 Days in Sonoma – Director's Commentary w/ Loni & Clinton Stark
STARK INSIDER ON LOCATION

3 Days in Sonoma

NOTE: it's come to our attention, for reasons we can't disclose at this time, that this video may need to be terminated without notice.

Loni & Clinton Stark talk about the 5 years of footage and inspiration behind their short film 3 Days in Sonoma.

STARK INSIDER
A West Coast Adventure.
A Lifetime in the Making.