Digital camera makers continue to face heavy headwinds, primarily from the do-all cameras we're carrying with us 24/7: smartphones.
The advent of the smartphone and something called "computational photography" which leans on software processing to provide additional capabilities is continuing to disrupt the traditional camera market. That means pain for the likes of Canon, Sony, Nikon, Olympus, Panasonic among many other DSLR and mirrorless brands.
A new interview reveals that things may not get better any time soon. At least according to Canon.
In the article published by Nikkei News (via Canon Rumors), Canon suggests the camera market may decline a further 50% in the next two years. If the translation is correct (the original article is in Japanese and behind a paywall) and if the prediction proves accurate or even off just a bit, this is pretty brutal news for an industry that has already been pretty beat up in recent years by high performance smartphone cameras from Apple, Google, Samsung and so many others.
But this is not really surprising at all.
Not only can camera phones capture HDR photos, and emulate portrait photography using nifty software processing, they also provide us with all the benefits of being connected to the cloud. So we can easily share photos onto social platforms. And photos and videos are backed up automatically. Neither of those important features that we now take for granted are as simple on a conventional DSLR or mirrorless camera.
In my estimation we will likely continue to see Canon and Sony and Nikon and Panasonic move up market. They need to distance themselves from the firefight that is happening at the $1,000 (USD) price point and below. It's a death match there. And vendors need software and app prowess to compete — something the traditional camera makers sorely lack. Instead survival will likely mean (far) less volume, but, if their strategies pan out, with higher margins.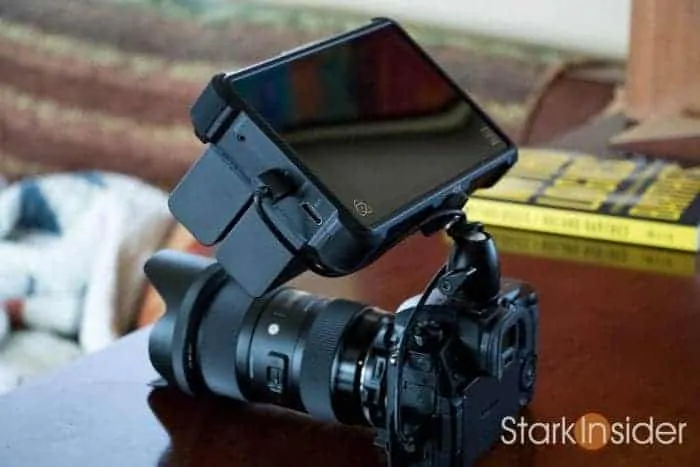 So we'll continue to see things like pricey micro four thirds cameras such as the Panasonic GH5 and GH5S, the very pricey Olympus OM-D E-M1X, and the upcoming and also very pricey Panasonic S1 cameras.
Canon itself stepped into the mirrorless full-frame market for the first time with its new EOS R camera, introduced in 2017. It too is priced above $2,000 USD. Same too with models from Nikon and Sony.
I expect that all the usual players will appeal to the prosumer/enthusiast, and pro shooter space. Those in this market are willing to pay more for performance and generally appreciate the appeal of an interchangeable lens design — something not possible on a smartphone without using some sort of adapter such as the ones made by Moment (good stuff).
And it's worth mentioning that in the referenced article from Nikkei News, Canon will push further into corporate and industrial markets. In other words, follow the money (and it's not in the consumer space anymore).
Net-net: the smartphone has already killed the point-and-shoot entry camera market, now it's forcing the mid-range market to run for the hills, which means higher priced, niche product offerings.